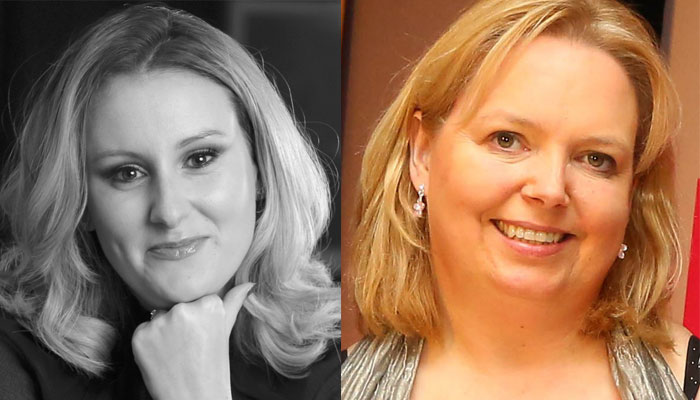 Filament PR MD Anne-Marie Lacey and Deb Sharratt, the founder of My Boys Club, will be covering the do's and don'ts of influencer relations at this year's Toy and Game Design Conference.
Kicking off Mojo Nation's inaugural Play Creators Festival, the Toy and Game Design Conference, sponsored by Hasbro, Alpha Group and Wynne-Jones IP, is a day set to inspire, enlighten and wow the industry's creative backbone.
With a line-up of exciting speakers from across toys, games, tech, film, TV and the wider worlds of playful design, the conference will unite designers, inventors and those interested in the creative industries.
"I'm super pleased to be heading to London to speak alongside Deb from My Boys Club at the Toy and Game Design Conference in September about the influence game when it comes to the PR and marketing of your product," said Anne-Marie Lacey, managing director of Filament PR.
"Influencer relations is a huge buzz word in communication circles at the moment and is making headline news – for all the wrong reasons! Almost every day we're seeing new examples come to light of brands who are breaking the rules when working with bloggers, vloggers and other social media stars to help endorse and promote their products, often with devastating effects to reputational value, which in turn has a direct impact on the bottom line.
"I'm really looking forward to working with Deb on this to share our knowledge and top tips to help you win the influencer relations game, both legally and ethically, while building your brand and ultimately selling your product."
Deb Sharratt, founder of My Boys Club, added: "I'm really looking forward to sharing my experiences of receiving winning (and losing) pitches from PRs representing brands and trying to place product reviews on my blog, so you can find out to how get it right first time round.
"This isn't something just for your marketing team to be worried about; industry bodies say the responsibility for legal and ethical influencer relations is on the brand, the PR and the influencer, so it's in everyone's best interests to know the rules."
The Toy and Game Design Conference, sponsored by Hasbro, Alpha Group and Wynne-Jones IP, is taking place at London's Emirates Stadium on Monday, September 10th.
"Influencers are increasingly forming a key part of how firms market their toys and games, and we're even seeing many of them partner up with key influencers and YouTube stars to help design products too," added Mojo Nation's Billy Langsworthy.
"I'm delighted to have Anne-Marie and Deb at the Conference this year to explain why it's vital that designers be aware of the rules of the influence game to ensure their creations don't end up with the wrong kind of exposure."
You can buy your ticket to the Toy and Game Design Conference here.
For sponsorship enquiries, email adam@mojo-nation.com.