Atari 2600 gets the LEGO treatment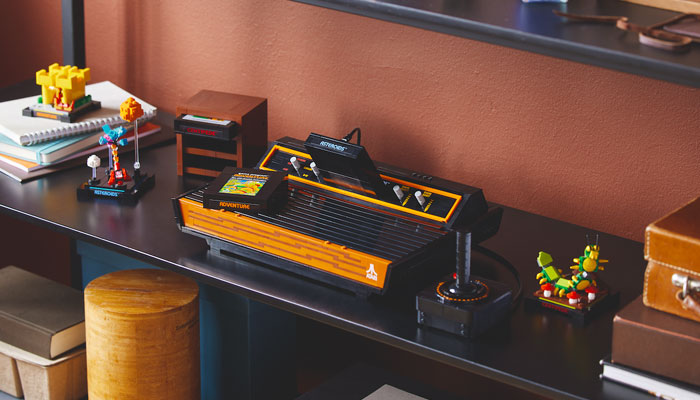 The Atari 2600 has been given the LEGO treatment for a new set celebrating 50 years of Atari.
The set allows fans to build the console in brick form, along with accessories like a controller with a joystick that moves to feel just like the original.
The front of the console can be opened to reveal a scene from an Eighties gaming room, and the set also includes three video game cartridges of Asteroids, Adventure and Centipede. The cartridges can be stored in a case and built into mini versions of the games.
"The Atari 2600 was one of the most memorable gifts I got as a kid," said designer Chris McVeigh.
"I recall spending hours and hours in front of the TV, absolutely amazed that I could play arcade games in my own home. There were so many legendary titles, too, including Asteroids, Adventure, and Centipede. This is why it has been such an incredible experience to bring two icons together, Atari and LEGO, in this awesome set. We hope that building this classic console takes you back to those halcyon days when a handful of pixels meant a world of adventure."
The LEGO Atari 2600 set is available from August 1st.
–
To stay in the loop with the latest news, interviews and features from the world of toy and game design, sign up to our weekly newsletter here