Blechfabrik's Hans-Heinrich Mückenheim discusses the love, nostalgia and market for tin toys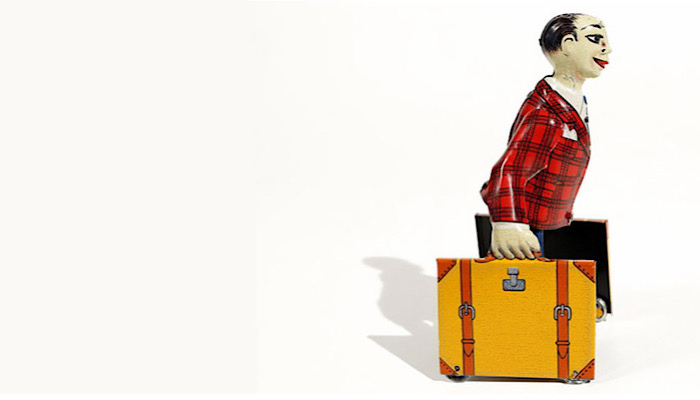 Hans-Heinrich Mückenheim, you're the founder of Blechfabrik, a creator and wholesaler for mechanical tin toys. First, how did you come to start a tin-toy company?!
I had my first contact with tin toys when I was little. My brother-in-law collected them and I always used to stare into his showcases, pressing my nose flat on the glass. However, he would never let me play with them.
Oh!
Later, he started to sell tin toys at Christmas markets and I was allowed to help him. In our prime, we were stocking up to eight markets at a time and – 10 years later – I took over that business from him.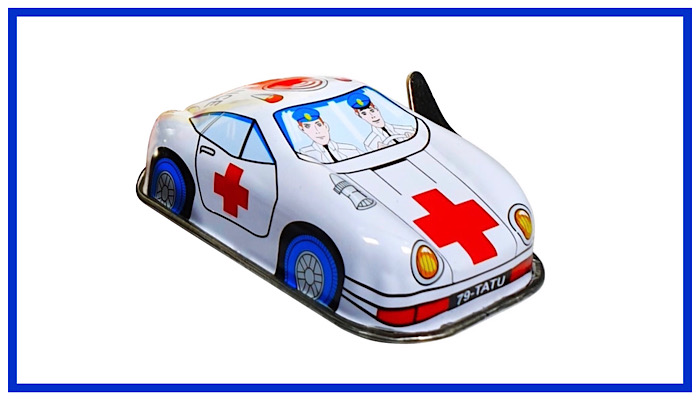 Sounds like it was in your blood by then…
Yes, at this point I was already infected with the tin virus! My wish to produce my own toys led to the foundation of today's Blechfabrik. Our main goal ever since, besides producing our own toys, is to sell every tin toy that's still produced today.
Well, you certainly have a beautiful range! Balloon-powered cars… A mathematical monkey… A duck on a tricycle! Your stand at Nuremberg was so full of things, I didn't know where to start. When you're looking to create a product, then, what's the criteria? How do you know what's going to work?
When we're looking for a new toy to create, we always look for something with a twist that will fascinate people and put a smile on their face. That said, The tin-toy business today isn't so much about creating new original toys. Rather, our goal is to bring back the hundreds of beautiful tin toys that were engineered and produced by the pioneers in the golden age of tin toys, such as Lehmann, Tucher & Walther, Köhler and many more.
Also, models that are too complex don't come into question. We're looking for more simple builds, or toys where we can reuse already existing tools from other toys. This way we can cut production costs, which are a huge factor when it comes to deciding which toy to produce.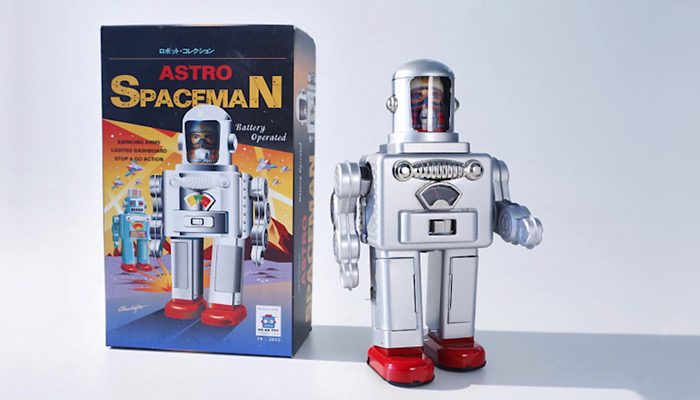 That's a great insight! And to that point: how on earth are these things designed and made? What's the process?
We always try to stay as close as possible to the original. In the best case we have an old original that we can take apart – even though it breaks our heart – then our tool makers think of a way to make it work, building the tools needed and finding a fitting wind-up mechanism. After that the artwork is created…
Every tin toy starts as a flat sheet of metal on which the needed shapes and colours are printed. The metal sheet is then cut into individual pieces by heavy pressing machines. Some of those machines are decades old, and they punch with a pressure of up to 70 tons. In the following process, the cut-out pieces are bent and trimmed into the right shape. In the final step, the separate pieces are assembled by hand. The finished tin toy is then tested and packed.
You say some of those machines are decades old… Historically speaking, then, how long have tin toys been around?
Production of tin toys started in the 19th century. Back then – without machines or tools – everything was made by hand. The tin sheets were painted by hand, then cut to shape with scissors. After that, they were bent and connected by hand. In the 1890s, industrial production started with big machines, which is the method still used today.
I'm trying to wrap my head round that! What's the most difficult challenge of selling tin toys in today's market?
There are three things. First, the people that grew up with tin toys and loved them as a kid are going extinct… The new generations often don't even know what it is and what it does anymore. Second: production costs. The main reason why plastic toys took over is that they're way cheaper in production than tin toys.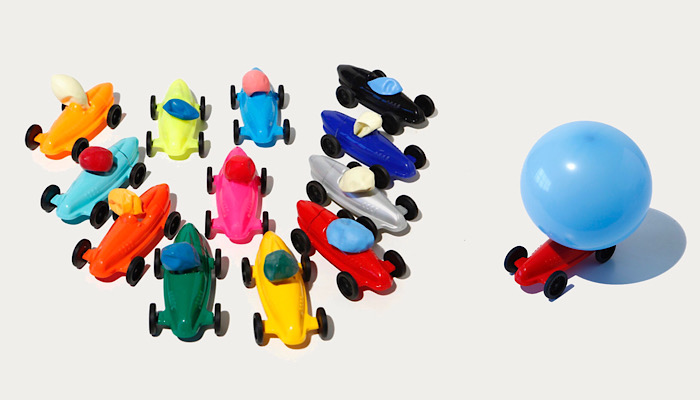 Third is safety. Former tin toys were a threat to body and soul. Sharp edges, open gears and so on might've been okay for kids in the past, but today, most tin toys are in fact not a toy anymore.
How do you overcome those challenges?
In the first instance, we're keeping the production alive. There's still something magic about tin toys; something that puts a smile on people's faces… Even on the faces of kids that were born and raised in our digital times. And as long as that happens, we'll continue to produce and sell. In regard to the production costs, we try – as mentioned – to reuse tools, give parts multiple purposes and, in general, try to be creative when it comes to production. Finally, we're trying to market these products more as gifts and less as toys…
Is that right? You sell them more in the gift market?
Right. The fewest of our customers today are toy shops, but there are many gift shops, museums, lifestyle brands and so on that buy our tin toys.
That's a neat sidestep. I'm curious to ask this, then: if you weren't doing what you do, what would you be doing?
I wouldn't have been born if I wasn't doing what I am doing!
Fair enough! What's next for you?
Before Corona hit us, we bought a large amount of old tin toy tools from the one and only Ernst P. Lehman Patentwerk. It was founded in 1881; they were one of the biggest producers of original tin toys worldwide. Decades ago – before going bankrupt and being sold to Märklin – Lehmann used to produce their toys on these tools… Step by step, our plan is to reproduce those beautiful tin toys. It's like holding a piece of history in your hands, we're super excited about that.
I'm really excited for you! Your toys are absolutely stunning; thank you for making time to tell us about them.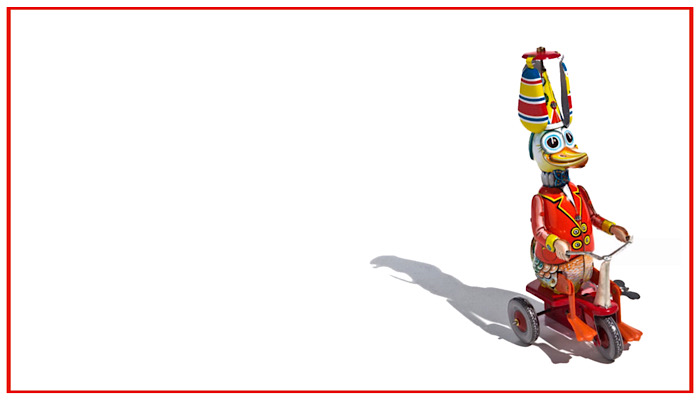 –
To stay in the loop with the latest news, interviews and features from the world of toy and game design, sign up to our weekly newsletter here