Brand Licensing Europe to relocate to ExCeL London in 2019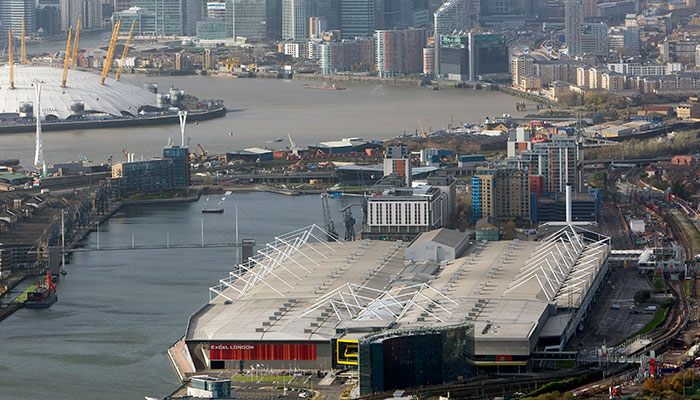 UBM is relocating Brand Licensing Europe (BLE) to ExCeL London from 2019.
The move comes as part of the organiser's strategy to evolve the show, attract even more European licensees, retailers and licensors and improve the customer experience for both visitors and exhibitors.
"Moving BLE to east London makes perfect business sense on all sides," said BLE brand director Anna Knight.
"Over one third of our visitors fly in from continental Europe and we have big plans to grow this – let's not forget, the show is called Brand Licensing EUROPE – and the Elizabeth Line (which opens on 9 December and will run every 2.5 minutes) is a total game changer, offering a direct link from ExCeL to Heathrow Airport in just 40 minutes. City Airport is also close by and there are three DLR stations onsite.
"We are very aware how sociable the licensing industry is and how important it is to our visitors and exhibitors to have access to great bars and restaurants to continue networking after a full day of meetings. Bond Street is just 15 minutes away on the Elizabeth Line, Shoreditch less than half an hour and the Greenwich Peninsula and Canary Wharf a mere stone's throw. There are 20 restaurants and bars onsite (compared to just eight in 2009), 500 venues within 15 minutes and thousands more in central London."
UBM believes the flexibility of space offered by ExCeL (both the volume and variety) will also support its future growth strategy for BLE, allowing the team to redraw the floorplan to make it fairer for all exhibitors no matter how big or small, improve navigation and layout and rethink its screenings programme.
Knight added: "In addition to 100,000 sq. m. of pillar-free exhibition space, we'll have access to over 40 purpose-built meeting rooms, the 600-person Platinum Suite, which will revolutionise the theatrical teasers and screenings, and the ICC – London's largest conference centre – which means that all of our exhibitors will be able to host their entire BLE showcase in one venue on a single level."
LIMA president Maura Regan stated: "One of LIMA's primary missions is to advance licensing around the world, and we are confident that the move of BLE to ExCeL London in 2018 will foster the growth of the show and of the licensing business itself."