CES 2019: Educational Insights debuts Artie 3000, a drawing robot that teaches kids coding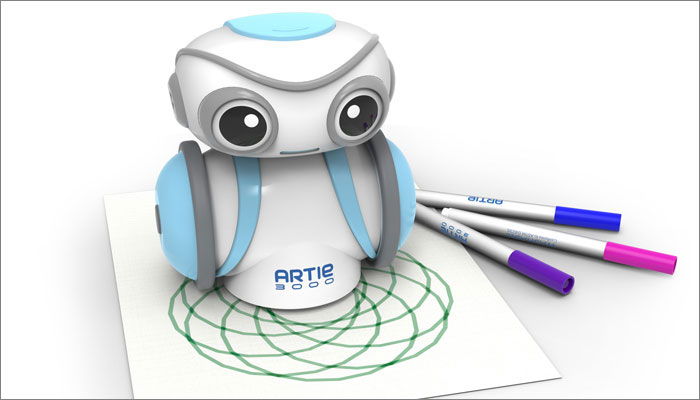 At CES 2019, Educational Insights has unveiled Artie 3000, a new drawing robot that teaches kids how to code.
Kids can imagine simple or complex drawings and designs, and translate them into "drag and drop" code on any device, before watching Artie draw what's been coded.
With a built-in WiFi server, Artie is compatible with any desktop computer, laptop, tablet or smart device with no need for an internet connection to play. In addition to freeform coding, Artie comes pre-programmed with a variety of designs like numbers and letters, shapes, games, and line-art for colouring.
Artie will be the first robot and only the third character to ever receive an honorary Mensa card, following in the footsteps of Lisa Simpson and Mr. Peabody.
"American Mensa and the Mensa Foundation value the importance of coding in helping kids achieve to their greatest potential in this day and age," said Trevor S. Mitchell, MBA, CEO, American Mensa.
"We have fallen in love with Artie due to the robot's unique ability to help develop these skills, but through artistic expression, which is too often missing in the areas of technology and coding."
Educational Insights has collaborated with Mensa For Kids on a range of Artie activities available on the Mensa website in early 2019. These activities are all downloadable at www.codewithartie.com.
Artie 3000 will be available in the spring of 2019 for an MSRP of $69.99.