Clixo's Assaf Eshet on adding themed kits to the award-winning magnetic play system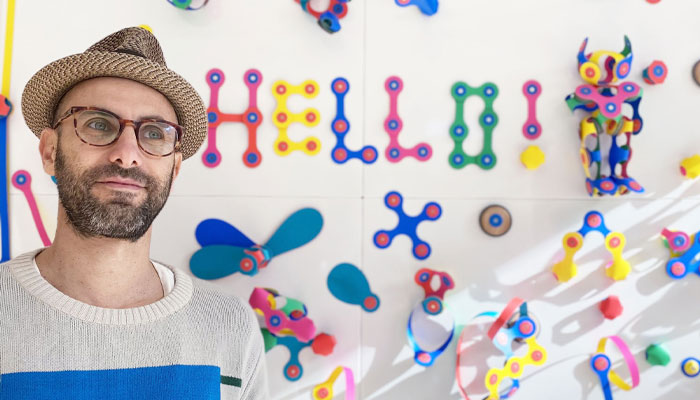 Assaf, it's great to catch up. It's been a while since we last did an interview. How have the past 12 months been for Clixo?
It was great to see you guys at the New York Toy Fair! This has been a fantastic year for Clixo. We have been focusing both on our international growth with some amazing partners and bringing some new products to the market. It's great to see how Clixo's universal design is loved by so many kids and parents from different parts of the globe.
The new family of products we just introduced adds another layer to the Clixo play-pattern. The general feeling is that there's a lot more we can do based on our DNA and the brand is growing in the right direction… We're obviously happy to see the constant recognition we are getting from our consumers, media, and the industry.
And the experience of getting up one morning and finding out that these two new packs were finalists for two Toy of the Year awards was super rewarding and motivating!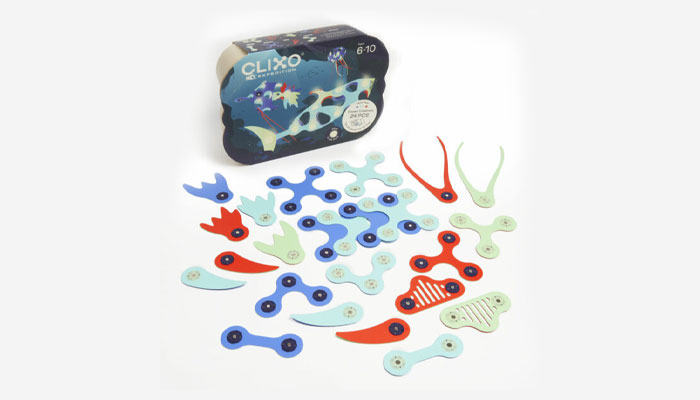 Yes, I'm glad you mentioned those! These were the Mars Rovers and Ocean Creatures sets. How did you inject character into the sets without losing the essence of Clixo?
Clixo is at its core very intuitive and open-ended; we will always keep it that way. By developing new features and more options for building, we can now introduce Clixo to older kids while keeping them excited and engaged. The new packs we launched add more tools to Clixo's creative "toolbox". We called them Clixo Expedition Packs.
What's in these sets that Clixo hadn't explored before?
Alongside introducing new themes that enrich the imaginative play, we incorporated a new colour palette, glow-in-the-dark features and new part shapes that are multifunctional and fuel our toys with more possibilities and sensory experiences.
For example, we have the new magnetic car axle piece we developed for our Mars Rovers pack. Kids can build endless types of cars and motorcycles, but it also allows them to expand its use to other cool creations. We worked on this small piece for quite some time out of an ambition to improve and perfect our existing axle from the Wheel Creator Pack. We wanted to make it more fun, open-ended, and easy to connect.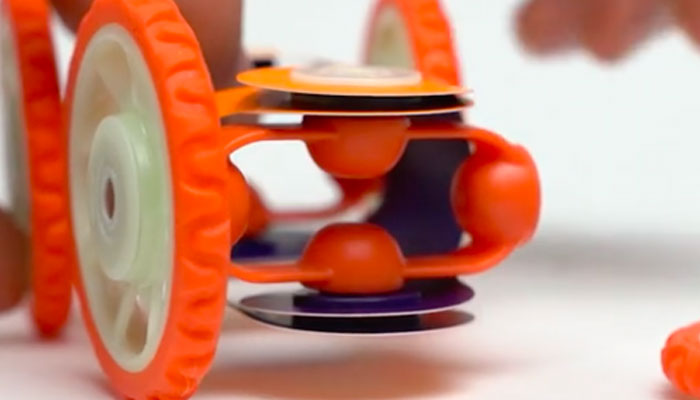 Was that a tough challenge?
We initially felt it was an impossible task, but after developing over 100 different prototypes, we finally reached some 'aha!' moments and solved the design challenge. It's a small piece but a big step to our Clixo wheel system. Seeing how many variations of creations kids can make with it brings a lot of joy to the design team.
Theme-wise, why opt for Mars and Ocean Creatures?
These themes and features were born out of working closely with our community, listening to what they dream of and seeing how they play and explore. Our job is to try to synthesise it into the next phase of our development.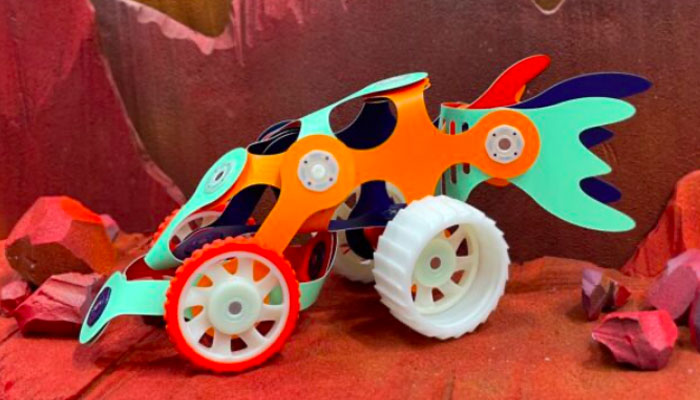 Are there more themes on the way?
We definitely have more products that will join this family and more cool ideas. We generally tend to take it slow and learn as we go rather than come out to the market with too many things at once. That way, we can ensure that our direction is right and we collect more feedback before the next phases of R&D.
Sounds like a smart approach. Now, I know Clixo's ties to education are set to get stronger. What can you tell me about the brand's ambitions there?'
Clixo as a play system is unique and inclusive, so we always thought it would be a perfect fit for schools, occupational therapists and kids with accessibility needs. Since we launched, we have been hearing from more and more educators who are already using Clixo with their students in incredibly creative and imaginative ways. We often learn from them about the many ways Clixo can be used in educational settings. Developing new products – and expanding the resources and materials for more educators to do so – seems like a natural progression.
How are you set to go about that? Will you be bringing teachers directly into that process?
We want to make sure we are in tune with the education community, which is why we have recently launched the Clixo Educator Ambassador program. In the upcoming months, we will engage with already-passionate teachers, after-school instructors and therapists to explore Clixo's potential as a creative learning tool. We'll then develop new activities and materials to support this new endeavour. We will eventually launch the new Clixo Classroom pack and online portal in early 2024 as well.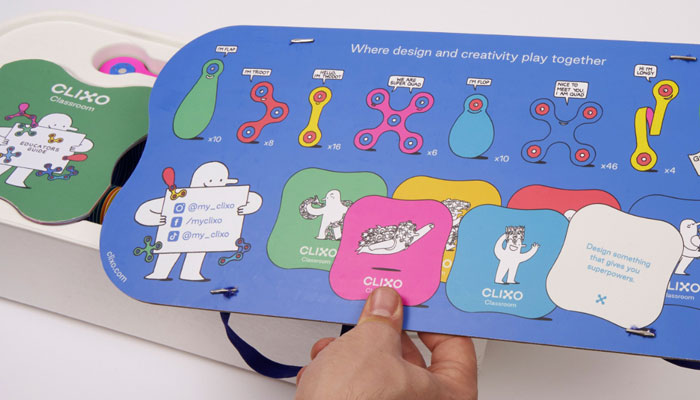 Sounds brilliant. And to dig into that further, why exactly has Clixo proved useful to educators and therapists?
Beyond being a building toy, Clixo's universal design makes it accessible for kids with various abilities to play together, each on their own level. We have consulted with a few OTs who found it incredibly useful for kids with sensory and motor differences… They can easily manipulate and connect the pieces without the pressure of achieving a unified end goal. At the end of the day, it's about creating more opportunities for kids to connect and socialise, while expressing themselves through their creations.
Great. Now, you mentioned Clixo Classroom launching in 2024. What else can we expect to see from you and your team next year?
Our mission to inspire creative confidence through the power of play lives on and we want to continue the positive momentum of growth from 2023 into 2024. We are looking to expand our awareness in the US and across different parts of the world. We love working with our distribution partners and will keep helping them with adapting Clixo to their markets.
In the US we have lots of things on our plate. We have more retail points to open, from mom-and-pop stores to tier one chains. By expanding our presence in different channels, we believe more and more people will experience Clixo and become ambassadors of the importance of quality play.
I truly believe that Clixo pioneers play possibilities that intuitively tap into and activate our natural creativity. It's for everyone – parents, grandparents and kids alike. Especially in these stressful times, we all need more play and a bit of relief in our lives.
Absolutely – and a nice note to wrap up on! Thanks again Assaf – let's catch up again in 2024.
–
To stay in the loop with the latest news, interviews and features from the world of toy and game design, sign up to our weekly newsletter here