Dan Wiseman, co-founder of The Detective Society, discusses escape-room games, creativity – and pitching on Dragons' Den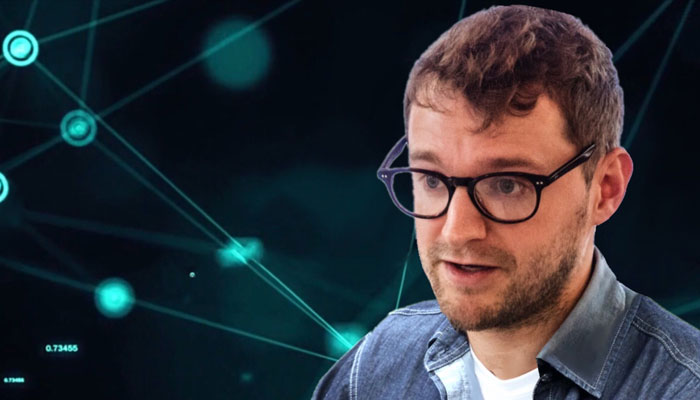 Dan Wiseman, thanks for making time. You're a co-founder and marketing bod with The Detective Society. What is that, and what's your background?
We come from an escape-room background, and we always wanted to make our own escape-room games. We started by creating a pub game, which was selling well in London until the pandemic hit… So then we switched to making tabletop games instead!
And you're saying we… Who else is involved, and what do they bring to the tabletop?
The company's owned by myself and my two friends, Joe and Tristan. We all bring something unique to the business… I'm the business guy, coming from a background in entrepreneurship and marketing. Joe is a puzzle-making genius, coming from an escape-room background. Tristan is head of narrative, coming from a theatrical background. Together, we're making games that feel immersive; making players feel like they're real detectives.
I like that; great answer! What makes Detective Society product different from other games of this ilk?
It's three things. First, our games are episodic, much like your favourite crime drama – Line of Duty, Tripper Point and Ozark for example. Second, our games have unique technology inside that we've developed: players move between physical components in the box, and a vast digital world we've created…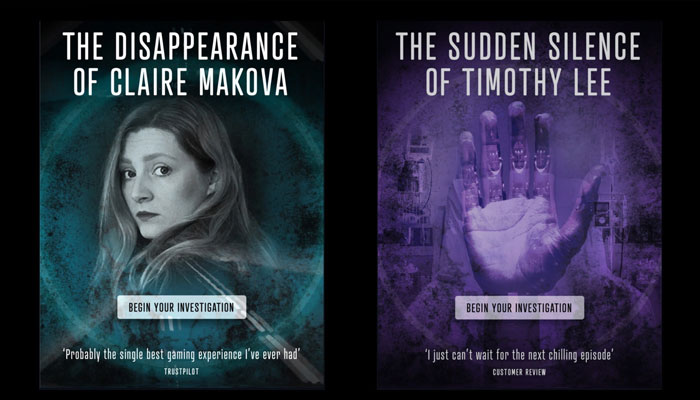 Interesting! Tell me a little more about that…
The games include hundreds of websites to explore, lots of characters to talk to through phone calls, text messages, WhatsApp, email, live chat and so on… And third, we want our players to feel like they're real detectives. For that reason, everything inside the games feels like real evidence – things you might find in a mystery. There's nothing abstract! It's all about immersion, and we have some amazing tricks up our sleeves to pull this off.
Sounds fantastic! And how flexible are these games? Could I play them over Zoom, for example? Are they suitable for corporate team building?
Yes, we had tons of companies during the pandemic who purchased the games to be played as groups over Zoom. They do help to bring out the best kind of teamwork. Well – mostly. Sometimes they cause a few fights!
Ha! The best games often do! Let me ask this: where does your inspiration come from? Is creativity important in what you're doing?
Oh, big time. We play a lot of games, watch a lot of films and TV and go to a lot of immersive/entertainment events to keep ideas flowing. We're also big theme-park fans… Some of our entire seasons have been thought up while queueing for rollercoasters across the UK.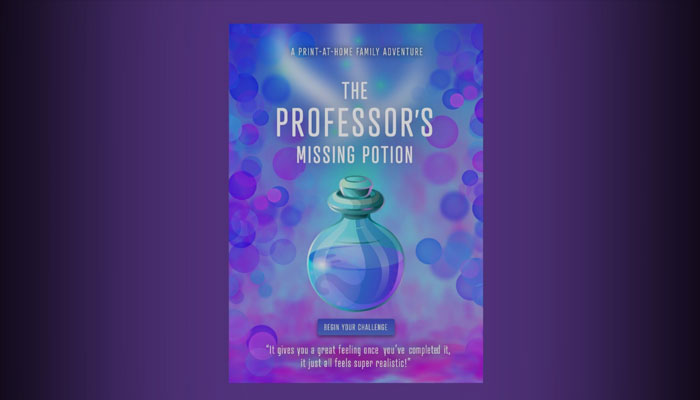 You know, I think that's the first time anybody's said that in a Mojo Nation interview. Interesting answer. What were you doing before this, Dan?
I run several businesses – entrepreneurship is my second passion, after gaming… So I have a website design business called Web Wise Media. That's been going for nearly 12 years. We help businesses of all sizes with their digital presence. Design, build and support.
And if gaming is your first passion, dare I ask what your all-time favourite is? And what can't you stop playing right now?
I'm currently playing the new Pokemon game on Nintendo Switch. It's fantastic! But I love RPGs – Role Playing Games; business sims, building games and economic games. My faves are Anno 1800, Factorio, Transport Tycoon, the Civilization series and Stardew Valley.
An eclectic mix. You recently found yourself pitching for investment on the TV show Dragons' Den… The equivalent of Shark Tank in the US. Why in the name of God would you put yourself through that?!
Ha! It's a show I grew up watching. I've always been interested in owning and running businesses, and I liked seeing these great ideas and titans of industry.
It's also a great way to show your product to millions of viewers, and to get some top tips from the Dragons. It was terrifying, but a big life goal achieved!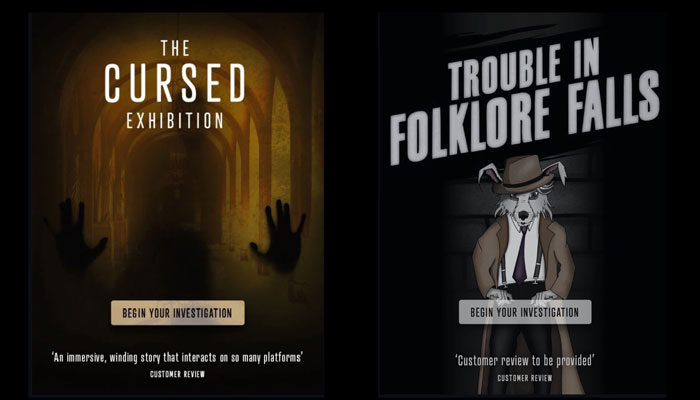 What did you do to prepare for it?
No less than three months of daily practicing – and intense questioning from friends, families and colleagues. I didn't want to be one of those people that go on and don't know their numbers, terminology and so on… So we practiced over and over, making sure we had good answers for any possible question.
Excellent. How did you find the day itself?
It was terrifying and exhilarating at the same time. We had a panic a few minutes before going into the Den… We found a bug in our technology. Joe had to run back and quickly fix it. The producer who was chaperoning us into the Den looked like he was going to have a heart attack!
And how much of what you did in the room did we see broadcast?
The actual pitch took an hour and half – so a huge amount of what we did didn't actually get shown on TV. I was exhausted by the end – but a happy, relieved exhaustion!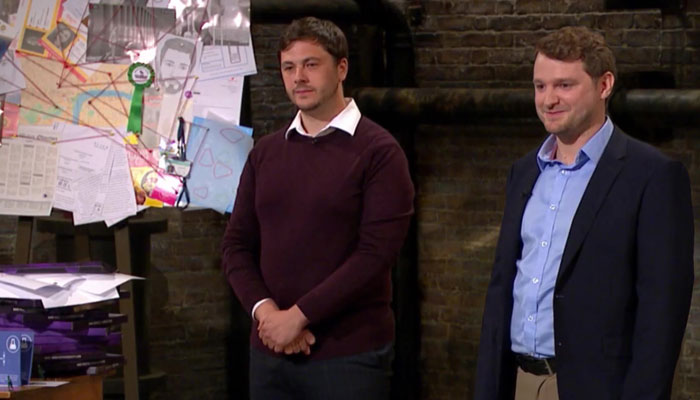 In the end, you did get an offer… And – spoiler alert – you accepted it. How did it feel to get that offer?
It was great that we got the offer! It was a seal of approval for our business and gave us confidence that what we've been doing was worthwhile.
Personally, I felt it was lovely that the Dragons all said we were credible business people too.
Last question on this: what one tip – that isn't at all obvious – would you give people that plan to go on the show?
I got the impression that the Dragons aren't really there to catch you out or shoot you down – they want you to succeed. They're genuinely nice people. So you need to focus your preparation on having the answers so that they can extract the good bits from your business… Think of it as a nice discussion about your business, rather than a battle against some scary dragons.
Fantastic answer! That's genuinely insightful, thank you. We need to start wrapping this up, Dan… But me ask you this: what plans have you for the future; what's next?
We have some exciting new games in the works, and possibly – depending on when you publish this – we may even have pre-orders available on our Kickstarter!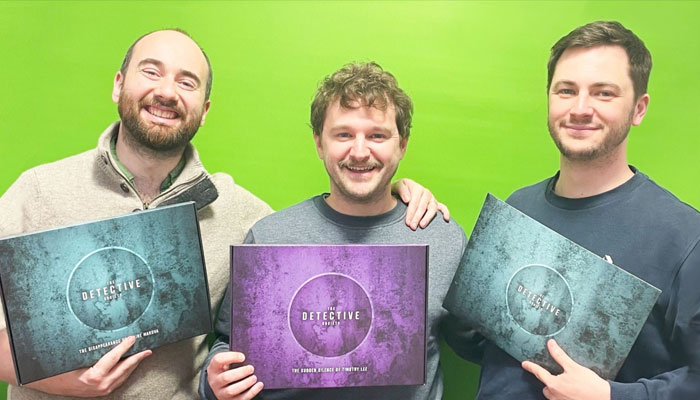 Interesting! Well, keep us posted on that.  Finally, then, what's the most interesting object in your office or on your desk?
It's a book called The CRPG Book: A Guide to Computer Role-Playing Games.
Blimey. You could've said "The Snakes & Ladders of Creative Thinking"…
I don't know what that is…
You're adding insult to injury, Dan! Go on then, tell us about The CRPG Book…
As a side hobby, I'm making my own retro styled RPG game – and this book is like my bible. I love it so much. It's got the entire history of computer RPG's in it!
Brilliant! Listen, Dan, this has been fantastically insightful. Thank you so much for making time – please stay in touch; let us know how you're getting on.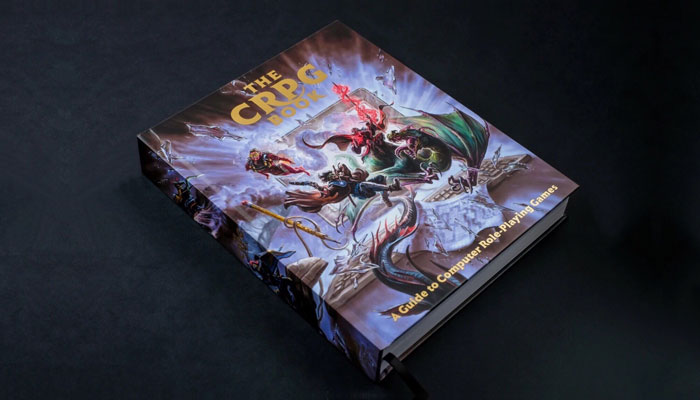 –
To stay in the loop with the latest news, interviews and features from the world of toy and game design, sign up to our weekly newsletter here