Darren Lee Phillipson to shed light on Alpha's creative culture at Toy and Game Design Conference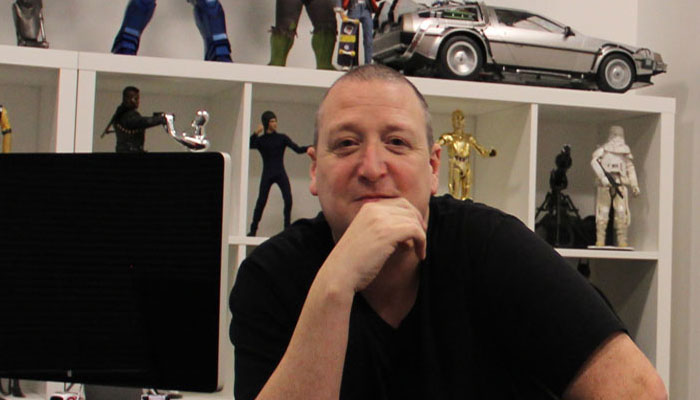 Darren Lee Phillipson, VP of global product design at Alpha Group, will be introducing designers to the firm's creative culture and design process at this year's Toy and Game Design Conference.
Kicking off Mojo Nation's inaugural Play Creators Festival this September, the Toy and Game Design Conference – sponsored by Hasbro, Alpha Group and Wynne-Jones IP – is a day set to inspire, enlighten and wow the industry's creative backbone.
With a line-up of exciting speakers from across toys, games, tech, film, TV and the wider worlds of playful design, the conference will unite designers, inventors and those interested in the creative industries.
"Alpha Group is extremely thrilled to be taking part in Mojo Nation's Toy and Game Design Conference," said Phillipson.
"The event represents a fantastic opportunity for toy industry creatives to both share and learn about our multi-faceted business. It is also the perfect venue to network with amazingly talented individuals who help to make this industry such an inspiring experience. I look forward to introducing everyone to the creative culture of Alpha Group and sharing our global design process."
Prior to joining Alpha in 2016, Phillipson held product development director roles at the likes of DreamWorks, Disney, Lucasfilm and Fisher-Price.
"Whether it be pitching toy concepts direct to Hollywood legends like George Lucas or coming up with ranges for brands spanning the likes of Sesame Street, Cars and Trolls, Darren boasts an incredible career in toy development and I'm delighted to have him talking at this year's conference," added Billy Langsworthy, co-founder of Mojo Nation.
"As a relatively new company to the US and European markets, Darren's talk on the creative culture at Alpha promises to be an enlightening and fun session."
The Toy and Game Design Conference, sponsored by Hasbro, Alpha Group and Wynne-Jones IP, is taking place at London's Emirates Stadium on Monday, September 10th.
You can buy your ticket to the Toy and Game Design Conference here.
For conference sponsorship enquiries, email adam@mojo-nation.com.