Eolo's Alex Prieto on being ready for – and getting the most out of – Toy Zone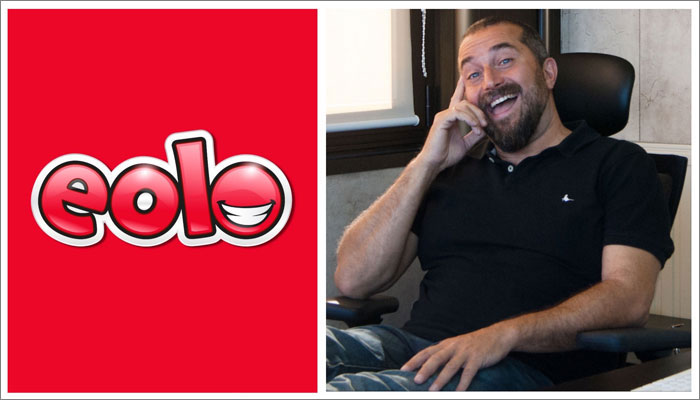 Alex, great to have you back. I'm still raving about the pop-up kite you showed me… Sets up in an instant! How's it selling?
Haha! That is my best invention to date… And it's doing amazing! This year we finally broke into Walmart with 500 pallets of our Kites Ready2fly. So very, very exciting… And now people start to realise the simplicity and benefits for the consumer.
I love them; they're absolutely brilliant!
Thank you. It wasn't easy to make a full range that can self assemble with multiple parts and shapes and that need to fly… Let's say is not so simple.
What other products are keeping you busy?
I have to kill you if I tell you… But let's say right now we have around 40 new projects on hand. From games to complex electronic developments. Lots under NDA, but I can share an Eolo one that will see the light soon is the Jiggly Pets 'Gigi the Giraffe' definitely one of my favourites this year.
These are the super-soft, jiggling animals… They dance and wiggle their bums?
Right, right! Made from a noodle-like TPR…
TPR?
Thermoplastic rubber!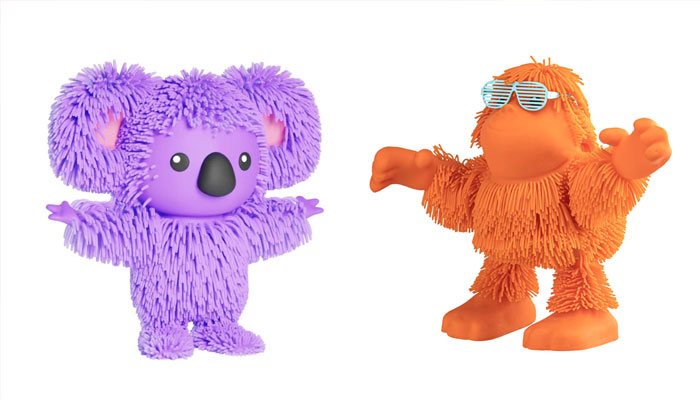 Got it! So… Last time we spoke, you told me a little about Toy Zone. People can read that in a link if I say "here"! In short, though, what is it?
Toy Zone is a 360° toy agency that helps brands and inventors bring their projects to the next level. Whether that's with graphic and 3D, or product development from start to finish, or sourcing and manufacturing… Or whether it's through brand extensions into the the worlds of apps and animations. So I'd say we're the only one-stop solution for your toy needs. We have a super-talented and dedicated team which takes the projects as their true own with the whole intention to make customer happy while taking his pains away.
Love it! But this isn't just for new inventors, is it? Whom do you count among your more established clients?
Definitely not only for inventors, no! We do work with some big names like Moose, Longshore, Boti and WowWee to name a few… Oh, and most recently Wow Stuff! But also we love to work with many smaller companies and inventors that need design and development… Or even our coaching. We love to see new products.
So it sounds like you're able to help if I have an idea for a new product, if I want to expand my idea as an entertainment concept… And – as I recall – if I want to explore licensing with existing IP! But what is it people can expect when they reach out? What's your process?
Simple and fun! Please, if this isn't going to be fun for you – or us – don't even waste your time! We're very passionate about our work, but we want to work with individuals and companies that we enjoy working with.
Let's assume only the fun and passionate people want to get in touch, then: how do they do it?
Reach out to sales@toyzone.es and setup an appointment with one of our ToyZoners. After that, let the Toy Zone experience and magic begin.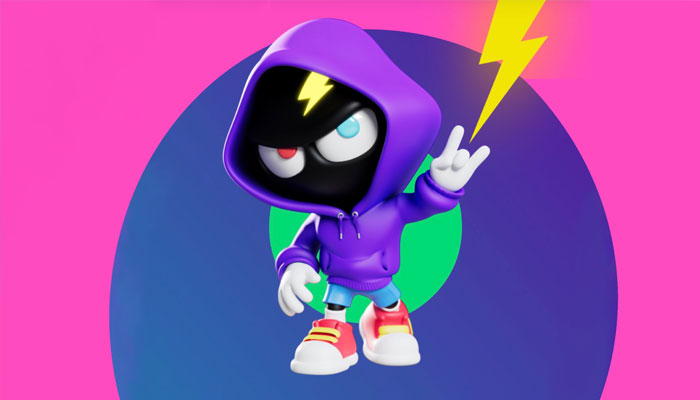 What three questions would I need to have asked myself before I got the ball rolling with Toy Zone?
Hmmm. One… What do I want to accomplish with my toy or brand? Two: what do I need to get there? And three: Am I ready for rejection?
Interesting! "Am I ready for rejection…" I'm going to ponder that! I worry too many toy and game coaches are so busy saying, "We've got you!" or "You've got this!", you know? "You can do this!"… But in reality, "Are you ready for rejection…" is a very responsible question.
Right. You have to ask yourself that. And you really have to mean it if you say yes!
What else might readers want to know about Toy Zone?
If you're an inventor and need help with your idea, log on to www.toyzone.es and upload it to our portal. We'll be more than happy to review it and give you true feedback and recommendations… And if it's a good one, we might be able to partner you with a key brand… All while making sure the process is fun!
Let's wrap this up with an easy one, Alex… What's the one question I should've asked you today that I didn't?
You should ask me, "How many beer mats can you flip in a bar?"
Well, then I will! "How many beer mats can you flip in a bar?"
44… It was tough, though – and I didn't win.
Still, 44 is a hell of a number! When you come over for the Mojo event, let's see if anyone can best you! Great stuff. Thank you, Alex.
Thank you! Thank you; keep smiling!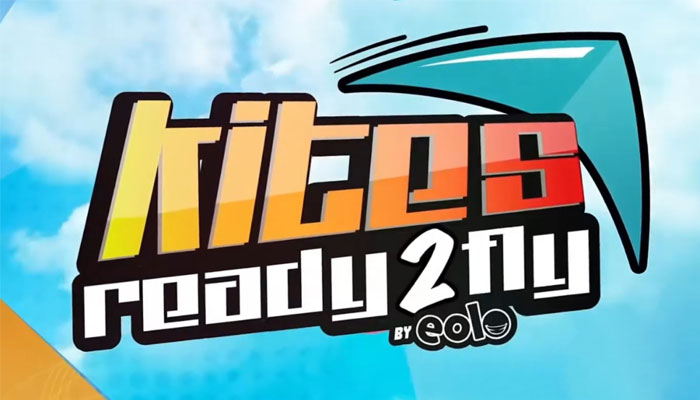 –
To stay in the loop with the latest news, interviews and features from the world of toy and game design, sign up to our weekly newsletter here