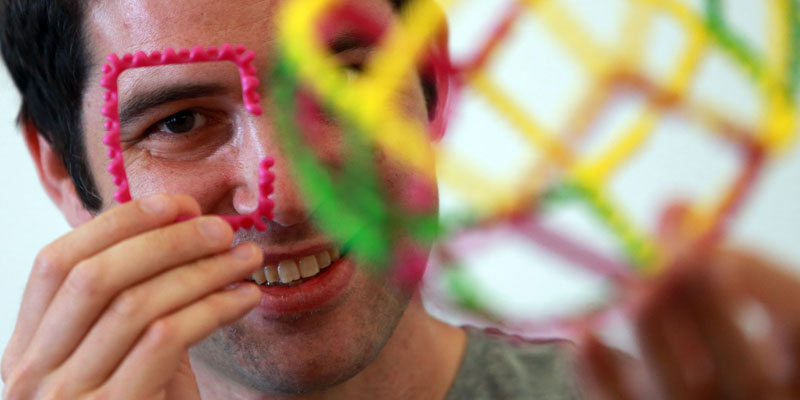 Deemed by the Edinburgh International Science Festival as "the most fascinating conversation your hands will ever have with your brain", Stems has enjoyed a stellar first 12 months on the market.
Developed over the last five years by Edinburgh-based designer Euan Lind, Stems allows kids to explore and understand 3D geometry, as they create anything from bouncing balls, rolling wheels and even wearable accessories.
Ahead of his first ever Toy Fair in January, we caught up with Lind to discuss where the idea for Stems stemmed from, as well as how he balances the stress of running a start up with remaining on top of his game creatively.
What's your history in the world of design?
I originally studied painting and have always been interested in art and all kinds of creativity but it wasn't until I worked for year in Denmark in 2002 that I became fascinated with the world of design.
I graduated in Interdisciplinary Design from Napier University in 2008, having supported myself during the course by working as a nursery and school learning assistant. Highlights since graduating have included selling a table I designed at Christie's auction house (on the evening of the financial crash in 2008!). I've also worked as a consultant on a variety of exciting product and interior design projects.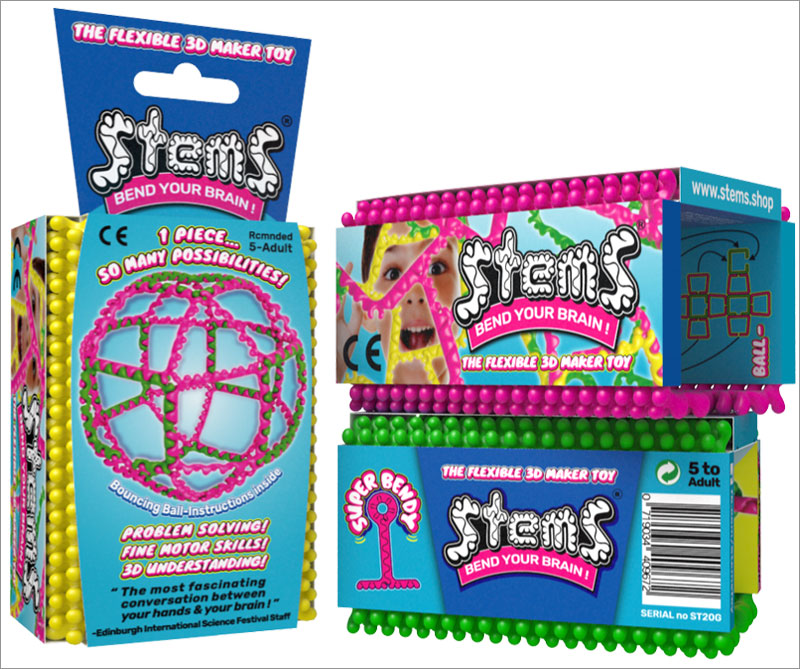 Where did the idea for Stems come from?
Stems evolved through lots and lots of small steps, many prototyped using 3D printing. The first was an investigation into whether I could design a simple zip like fixing with no moving parts to be made from a single material using the simplest and most efficient type of mould.
Having succeeded with this first part, another unlikely key moment came when I pealed an orange and playfully laid the skin flat in a spiral. I looked at it and reflected that if I could change that flat shape I could "change the shape of the orange" so to speak. This led to the idea of an expandable mesh which I realised could offer an amazing amount of geometric freedom and eventually led to the open sided shape of Stems pieces.
The whole process started around five years ago but the most important step was when the prototypes reached the hands of children for the first time and we saw the potential Stems has as a toy.
Save
Save