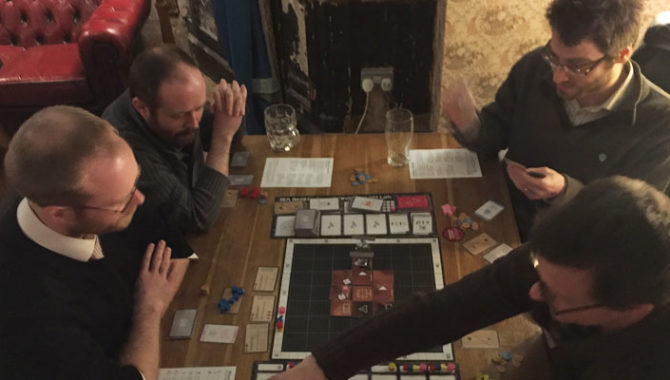 | | |
| --- | --- |
| Event Date: | VARIOUS DATES THROUGHOUT THE YEAR |
| Location: | All over the UK |
| Website: | Click here |
Playtest UK is a friendly group of of board/card game designers and playtesters that meet to play games and each other's design prototypes.
Everyone is welcome to join and bring along their own designs or settle down to play and give their opinion. Ever designed a game and wanted to see how it plays? Enjoy playing games and being creative? Do you know what makes a game fun? Don't leave your game ideas sitting on the shelf gathering dust; show them off at the next Playtest meetup and get feedback direct from the players.
Playtest UK has regular meetups across the country in London, Cambridge, Newcastle, Brighton, Cardiff, Leeds, Enfield, Bath, Norwich, Edinburgh, Sheffield, Birmingham, Bristol, Cornwall, Oxford, Dundee, Oxford, Southampton and SE London.