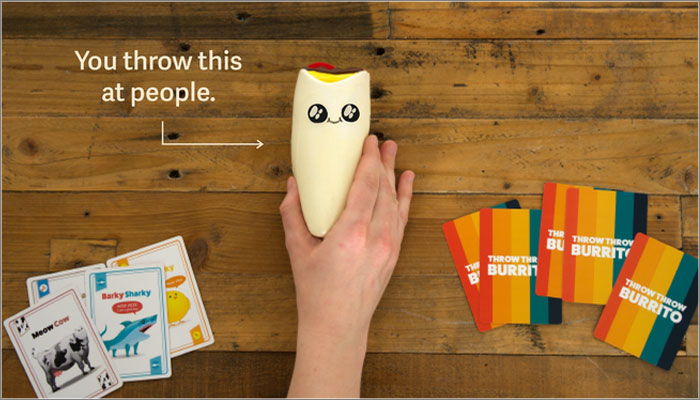 Exploding Kittens has launched its latest game to Kickstarter in the form of Throw Throw Burrito – 'the world's first dodgeball card game'.
The game sees players try to collect matching sets of cards faster than their opponents, while simultaneously throwing squishy burritos at each other when someone plays a burrito card. The cards you collect earn points, but getting hit by flying burritos loses them.
"Since we created Exploding Kittens four years ago, we've been making games that bring friends and family together around a table, away from their screens," said the team on the official Kickstarter page.
"We brought this game to Kickstarter because we believe that adding a bit of physicality to game night is what comes next."
The game has already smashed its goal of $10,000 and will land with backers in September. You can check out the Kickstarter campaign for the game here.