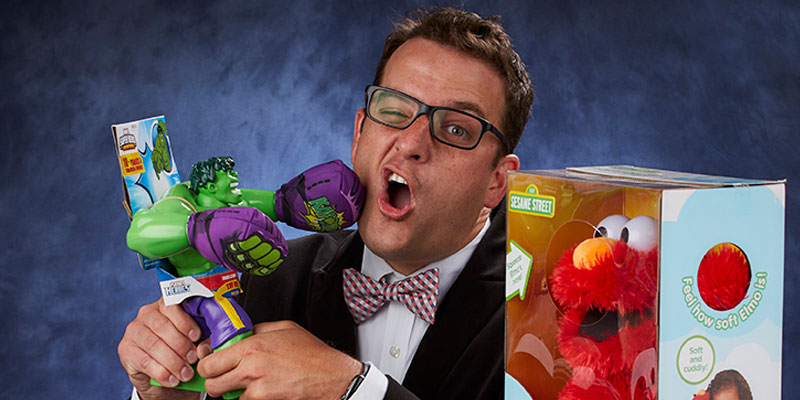 "I truly think that if I won the lottery, I would still show up to work the next day," Rich Mazel tells us, and it's easy to see why.
As Senior Director of Global Product Acquisition at Hasbro, Mazel is on a mission to discover fresh, new ideas from both established and unexpected places. Flying around the world, playing with new toys and deciding on the best way to turn exciting play concepts into Hasbro's next big hit; Mazel knows more than most that a great idea can come from anywhere.
We caught up with him to find out how the Hasbro design teams stay creative, what his top find has been this year and why the phrase "you can't surf from the beach" has stuck with him (and it's not just because he's a huge Point Break fan).
What is your history in the innovation space?
Funny that you ask, as I am actually a reformed MBA (finance), but I have always thought of new product ideas, and have been excited about innovative consumer products and consumer electronics from a very young age.
I even slept in front of my TV with 3 alarms set to see the unveiling of the Segway on Good Morning America back in 2001. I wish I could say that I was a child then, but I was 25! Also, the night before the release of the first Palm Pilot, I had a dream that I saved the world by writing a message on a Palm Pilot and docking it just in time to save the planet!
I have been following innovation since birth but have been happily employed in the early stage of Design/Development in the toy industry for the past eight years.
How do you and the Hasbro design teams stay creative?
Travelling is the best way I've found to stay creative, and seeking out new experiences. The first time I went surfing, I came back and sketched out three new concepts that would have improved the experience. Having fresh eyes is always important, as is getting out of your comfort zone.
If you have ever travelled to a new country, you notice all of the differences (stop signs, doors, mailboxes, etc…) that we tend to gloss over in our day-to-day life, and there can be some real innovation inspired from solutions that people have found in other industries and parts of the world.
How would sum up Hasbro's approach to innovation?
We are interested in mining and creating the world's best play experiences, wherever and whomever they may come from.
You guys are very active in the wider inventor community. What is the main appeal about reaching outside of Hasbro for new ideas?
Outside creativity complements the work we do as an organisation. We want fresh, new ideas from both established and unexpected places.
And again, it is that unique perspective from different experiences that creative people develop in different parts of the world. They watch different movies, eat different foods, watch different sports and can have different challenges (space, income levels) that all cultivate a different way to look at our one common challenge….to make kids (of all ages) smile!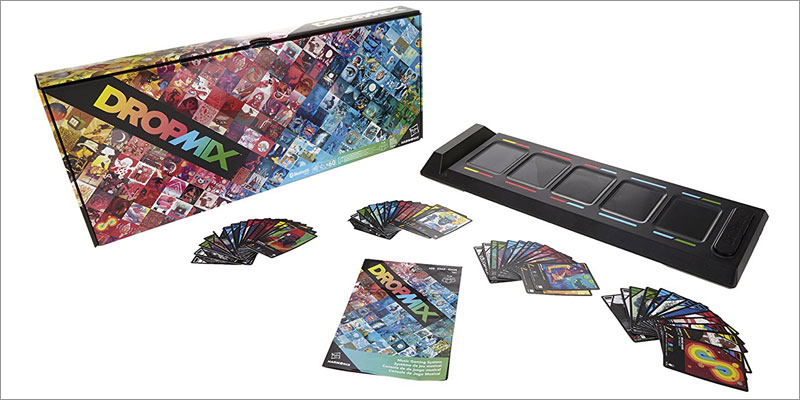 What's been your favourite 'find' from the inventor community?
I very much like the new Dropmix Music Mixing game from Hasbro that was developed in collaboration with Harmonix (of Rock Band and Dance Central fame, and for me a cult hit but personal favourite game called Amplitude back in the 90's).
It was very cool as our team and the Harmonix team knew there was something innovative about each other's group, but sat for an hour making polite chitchat until our mutual expressions of passion for play met with the love of music, and Dropmix came from that first meeting. It was key that we were comfortable taking a path without knowing the outcome, and just trusting that we should do "something" together.
There is a phrase I have loved since I have heard it when I was living in LA, my boss said, "You can't surf from the beach." I thought that was kind of obvious, but I later realized it was profound. You can do all the planning you want (pick a good spot, look at tide chart, have the right equipment) but when the perfect wave comes, you have to have paddled out or you will miss it. So be brave, and paddle out! (You would think with two surfing references I would be a good surfer, but I am rubbish. I just lived on the beach in LA and love the movie Point Break.)
You've also been open about working with creators who aren't "toy designers" per se. Why is it important to Hasbro to be working with creative types from all kinds of sectors and disciplines?
Creative ideas come from all walks of life. Play-Doh started as a wallpaper cleaner, Bop It was a failed TV remote, so it is important to soak in ideas from the aviation, automotive, defence, robotics, candy (yes candy!) and anywhere else that innovation may hide.
We are a global company serving all types of consumers, fans and families around the world – so the more innovation we can access, the more creative and compelling experiences we can create.
What's the thing you love most about your job?
Flying around the world and playing with toys! There is nothing better than the feeling of seeing something truly great that I have never seen before. A lot of the global inventors have also become great friends, so that makes success even better.
I truly think that if I won the lottery, I would still show up to work the next day. I may come in a little late – but that feeling is powerful and great things can happen when you are aligned with your passions.
What's your best piece of advice for someone who thinks they've got a great toy concept?
I say it over and over again, "shoot good sizzle videos." It is as important or sometimes more important than the concept itself. A successful toy pitch is all about transferring a moment of magic, surprise or laughter to the person you are sitting across the table from. A good sizzle video helps convey your idea in a simple and repeatable format (this is important, as when I get back to Hasbro, I have to sell your idea to my bosses!).