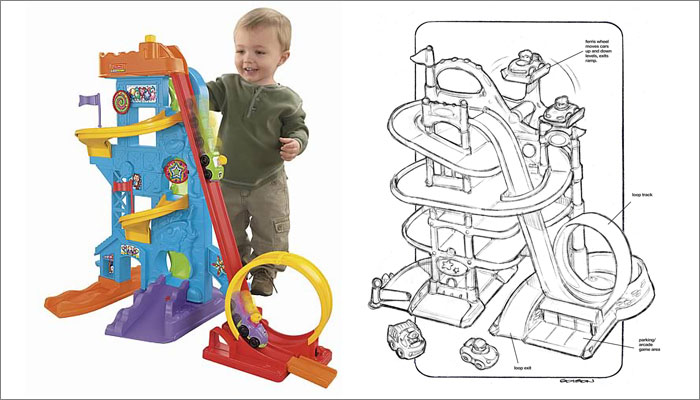 Alongside working with the Pixar/Disney licences for the Fisher-Price Little People Wheelies brand, I've been fortunate to generate a volume of non-licensed concepts for the line.
Some explored fold and go features, some had a more modular creative track play, some even used vertical play like Hot Wheels' Wall Tracks.
Below are a few concepts that made it through the R&D gauntlet.
One of them, a Wheelies town, employed a number of fun play features, all folding up into a carry case.  A couple of quick passes defined something plausible.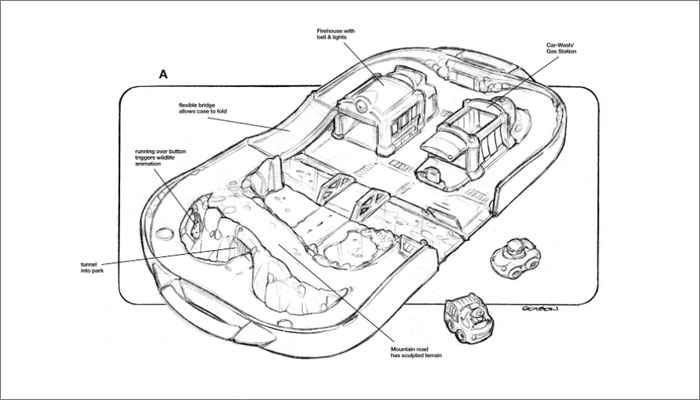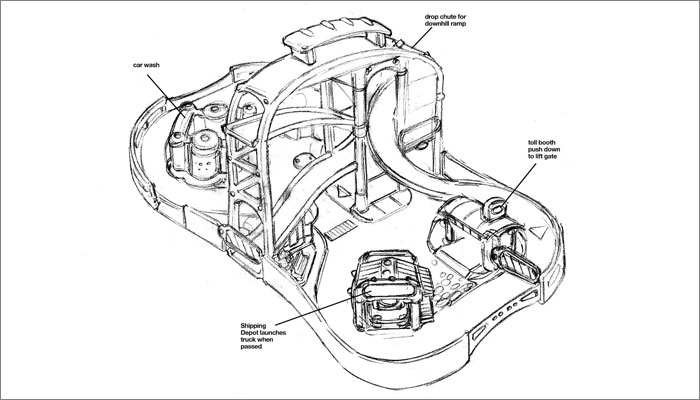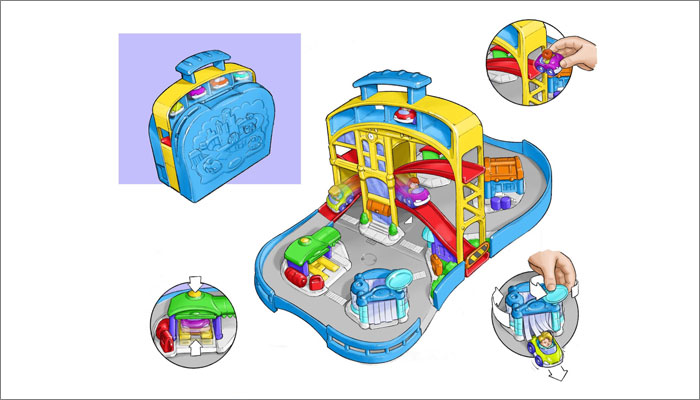 The idea of stacking and connecting to construct unique track sets was another avenue worth pursuing.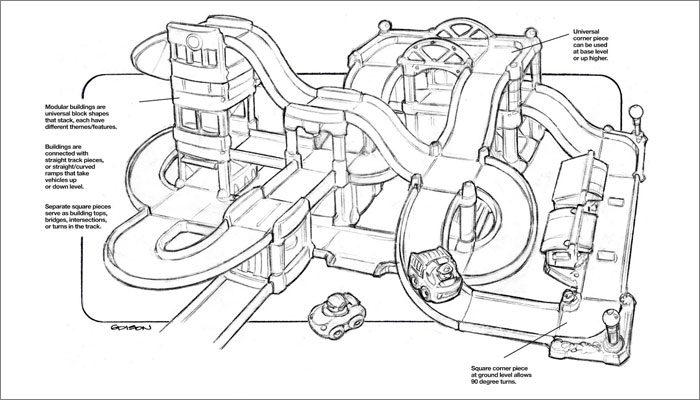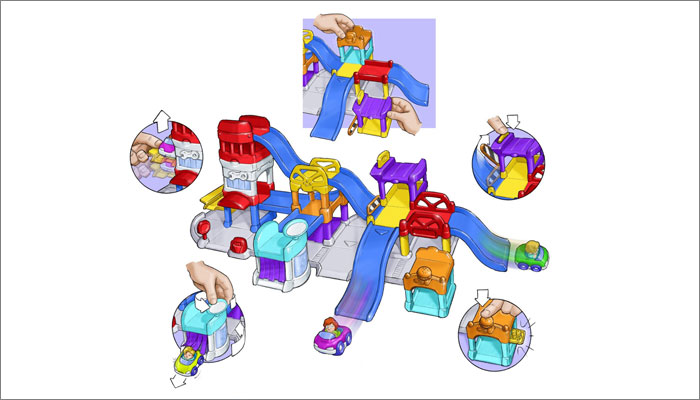 One concept exploring free-standing vertical play featured a 2-in-1 reversible panel that offered dual play 'town & country' environments.  This was a little tricky to suss out and keep simple, but so much fun figuring out.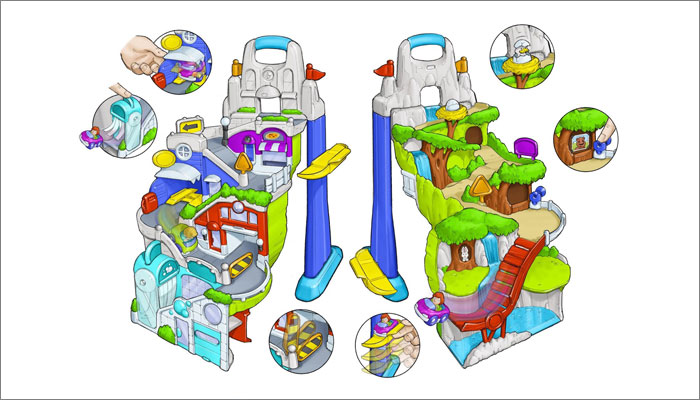 The smaller sets were a nice challenge, trying to keep them concise and priced low. The big sets offered an opportunity to try everything. Inevitably some things would get trimmed for cost, but it produced some great toys.
The following shows the quick progressing of the Wheelies 'Loops & Swoops' Amusement Park, from concept to the final.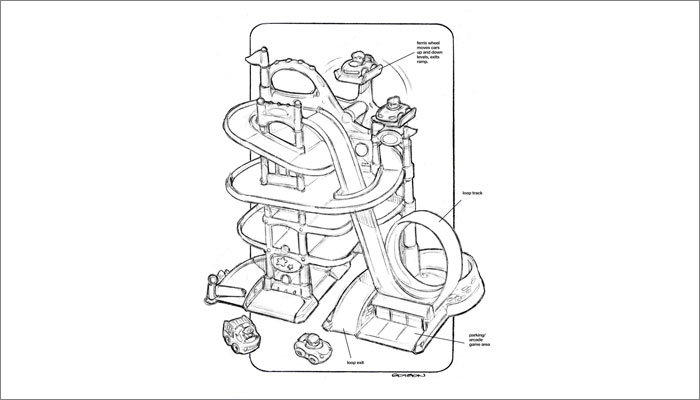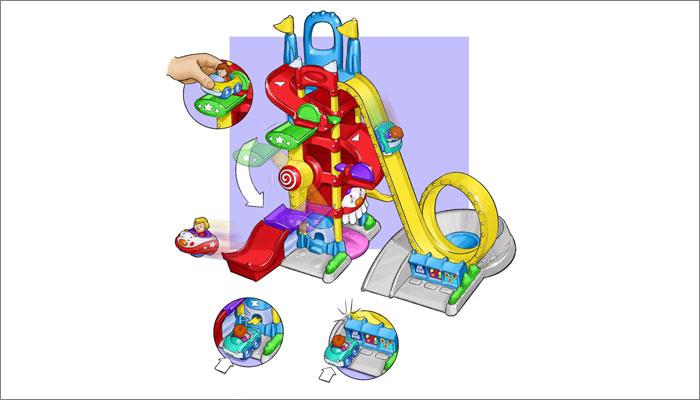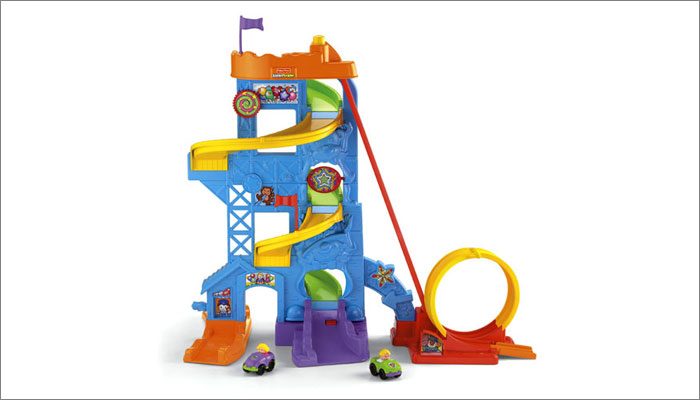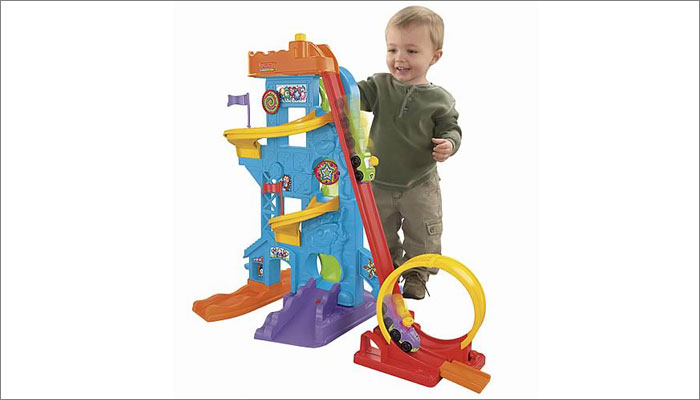 The Wheelies 'City Skyway' set was another.  This went through some further refinement prior to hitting the toy store shelves;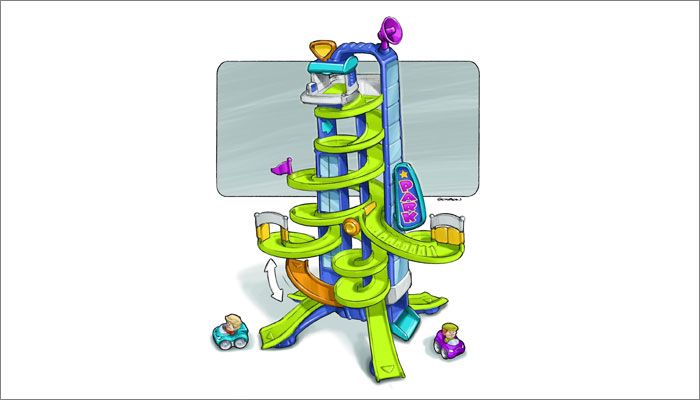 Edison Girard is an independent designer, whose toy clients span the likes of Hasbro, Crayola, Jakks Pacific, Spin Master, Mattel and Fisher-Price. He can be contacted at edisongirard@comcast.net.