Board Game Developer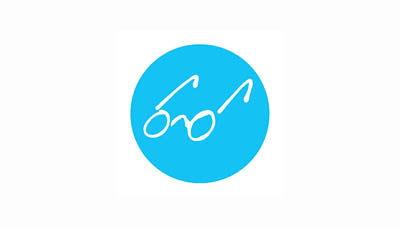 | | |
| --- | --- |
| Job Title: | Board Game Developer |
| Company: | Ridley's Games |
| Location: | Bath, UK |
| Salary: | Depends on experience |
| Apply Via: | Click here |
Job Description
Ridley's Games is looking for a Board Game Developer to join our team and help us grow Ridley's brand and business by conceptualizing and creating innovative, profitable tabletop games that surprise and delight end consumers, while expanding Ridley's customer and gifting base. The person in this position will identify game opportunities, conceptualize, and develop new games that are distinct from the competition, and collaborate with external creative partners and Ridley's colleagues to enhance our brand reputation, workplace environment, and business growth.
About Us: Ridley's Games is totally unique, immensely fun, and packed with personality. We design games you will want to play all day, every day. We are based in Bath, England and are part of the Chronicle Books family.
Key Job Responsibilities: The Board Game Developer should ensure on-time deliverables, keep stakeholders informed of key dates, analyze RRP/SRP targets for maximum retail potential, help to lead games immersion and training sessions, and understand the broader games market in general.
They should be adept at spotting and researching trends, pitching ideas and contributing games to the development pipeline, participating in game mechanic development, and organizing/participating in early play tests. The Board Game Developer will also write and copy check associated text and content briefs, undertake any first pass copyright/trademark checks, and engage in fact-checking game content as well. We are looking for someone who will also be a brand ambassador for Ridley's at trade shows and in consumer environments.
Desired Experience & Skills: Applicants should have 2+ years' experience in tabletop games development while being passionate and knowledgeable about Games and Toy markets in general and tabletop games in particular. They will need to be a proactive and enthusiastic self-starter as well as a confident collaborator, communicator, and presenter. The Board Game Developer should also be a skilled multi-tasker, with a positive and flexible approach to feedback and changing priorities. Lastly, an attention to detail, a problem-solving mindset, and an ability to research, analyze, and negotiate will be central to this position.
To Apply: Please submit a resume and cover letter to https://apply.workable.com/j/2830C17D60. While this is currently a remote position, the expectation is that this Bath-based role will eventually move in-house. This job description is not designed to cover all activities required of the employee. We expect the Board Game Developer to commit to the open exchange of ideas and help sustain and champion an atmosphere of collaboration, mutual accountability, and trust at Ridley's. They will be expected to observe and model policies that promote the company's vision and a diverse, equitable, inclusive, and collaborative culture.
Chronicle Books and Ridley's Games are committed to fostering an inclusive company culture that respects and promotes diverse backgrounds and points of view. We look for candidates who will add to our culture and support the company's vision of a diverse, equitable, inclusive, and collaborative workplace. All qualified applicants will receive consideration for employment without regard to race, color, religion, gender, gender identity or expression, sexual orientation, national origin, disability, age, or veteran status. We are proud to be an equal opportunity employer. If you are excited about this role but do not meet 100% of the qualifications listed above, we still encourage you to apply.