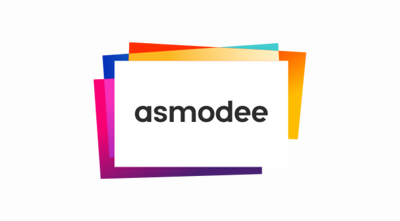 | | |
| --- | --- |
| Job Title: | Digital Designer |
| Company: | Asmodee Group |
| Location: | Alton |
| Salary: | £ Competitive |
Job Description
Do you want to design & produce exciting content for a successful, global organisation?
Are you excited by the opportunity to really make a difference?
Asmodee Group is a leading international games publisher and distributor committed to telling amazing stories through great games with over 34 million games sold in over 50 countries. Through our portfolio of iconic game titles, including Catan, Ticket to Ride, Pandemic, Splendor, Dobble/Spot it! and Star Wars: X-Wing, we create a dynamic transmedia experience for players across a variety of digital and physical platforms. With a global workforce of close to 1500 people, Asmodee operates in Europe, North America, South America and Asia.
We're looking for someone to work with the Consumer Creative Factory at Asmodee on producing beautiful, unique and engaging design executions across all brand channels, including studios, social media and newsletters.
What does this role involve?
• Designing and producing digital marketing communications for an extensive group of studios, business units and internal stakeholders at Asmodee.
• Collaborating with the Consumer Creative Factory, key stakeholders and internal teams to develop creative solutions that translate across numerous platforms.
• Executing ideas from briefs for campaigns and product launches combining text, audio, animation, photography and video to create impactful content.
• Localising content for different countries.
What are we looking for?
What are we looking for?
We are looking for someone who is ideas-driven and can apply intelligent, creative thinking to a range of different mediums. You must have 2+ years' experience in-house or within an agency environment, and expert knowledge of Adobe Creative Suite (particularly AfterEffects, Photoshop, Illustrator and Premier). Additionally, the role would suit someone who can work to tight deadlines and has great interpersonal and communication skills. The right person will ensure that our digital presence remains strong with high quality, innovative content.
Why join Asmodee?
We offer an opportunity to learn and develop in a growing company working with brilliant people and products. In addition to a competitive salary, you will receive a great benefits package including 24 days holiday (+ bank holidays) and staff discount on all our products!
How do I apply?
If you would like to express an interest in this role then please send an email with your CV, covering letter and portfolio to recruitment@asmodee.co.uk.
Our Commitment
Asmodee is committed to ensuring equal opportunities and fairness of treatment in the workplace for all employees and job applicants. Our aim is to provide a working environment in which people feel comfortable and where everyone is treated with respect and dignity.