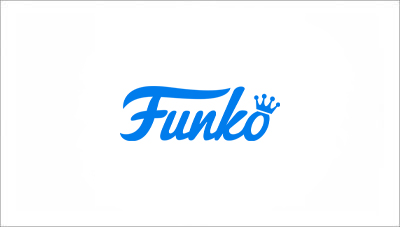 | | |
| --- | --- |
| Job Title: | Games Producer |
| Company: | Funko Games |
| Location: | Seattle, Washington |
| Salary: | £Competitive |
| Apply Via: | Click here |
Job Description
Funko Overview
Welcome to the Funko-verse, a world built on pure imagination, a land governed by the philosophy that stories matter, a universe comprised of characters from countless fandoms, a galaxy of once upon a times and happily ever afters.
But what does Funko Games do?
Funko is a purveyor of pop culture, making and selling license-focused collectibles. Funko HQ is based in Everett, WA where we have a store that delights kids of all ages (kids at heart included). We currently hold hundreds of licenses for franchises ranging from Marvel to Harry Potter, giving us the rights to create tens of thousands of characters—one of the largest portfolios in the pop culture and collectibles industry. We take your favorite characters and turn them into adorable, or sometimes scary, collectible figures. Our most famous line, Pop! Vinyl, has millions of fans around the world.
Funko Games, a division of Funko, is an invention, design, and playtesting studio specializing in board games. Our cadre of creative thinkers and talented tinkerers melds unbounded inspiration with intensive research and rigorous consumer testing to shape best-in-class products. We are located in the University District of Seattle, WA.
As a Game Producer, you will be responsible for leading the development of board game projects, from market research and conceptualization through gameplay development, visual design, content authoring, and prototyping. You will lead a team of experts in all these areas as you drive product vision, team collaboration, project schedule, and quality of results:
Your Superpowers in Action
– Project manage the development of board games;
– Organize and direct the work of game developers, graphic designers, illustrators, and more;
– Develop new concepts for board games alone and in collaboration with others;
– Communicate ideas in a clear and thoughtful manner;
– Create prototypes, mock-ups, and presentations to show proof of concept;
– Schedule, lead, and participate in brainstorming sessions;
– Provide insightful game making feedback on products being developed by others;
– Review license IP style guides to ensure gameplay of licensed games remain on-brand;
– Lead playtesting sessions with internal and external players of a variety of different ages (preschool to adult);
– Share awareness of current trends and in-market products.
Must-Have Superhero Gadgetry
– 3+ years of experience as a project manager of the development of consumer products (ideally of board games);
– 3+ years of experience managing multiple projects simultaneously, demonstrating superlative organizational skills;
– 3+ years of experience interfacing with and managing graphic designers or other creative contributors;
– A calm demeanor and problem-solver when faced with intense deadlines and conflicting direction;
– Exceptional communication and presentation skills;
– An interest and appreciation of standard processes and systems;
– A passion for board games;
– Demonstrated ability to self-motivate, with an enthusiastic spirit for collaborative teamwork;
– Interest in film, television, and pop culture, in general, is a big plus;
– Respect for creativity, art, and design;
– Proficiency with Mac OS and intermediate Adobe Creative Cloud skills (Illustrator, InDesign, Photoshop);
– Pertinent educational background preferred.
What Funko Offers
Funko offers a competitive compensation package with full benefits and a 401(K) plan with matching contributions from the company. Most importantly, we offer a creative work environment with people who love pop culture just as much as you do. Can't wait to gush about your latest binge? Neither can we! Looking for a place where your favorite pop culture t-shirt will receive the compliments it deserves? We know how you feel!
Funko is an equal opportunity employer. We know that every superhero has a unique origin story and the diversity of these stories enrich what we do. All applicants will be considered for employment without attention to race, color, religion, sex, sexual orientation, gender identity, national origin, veteran or disability status.