Graphic & Packaging Designer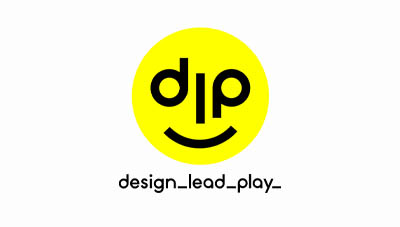 | | |
| --- | --- |
| Job Title: | Graphic & Packaging Designer |
| Company: | design_lead_play_ |
| Location: | Remote |
| Salary: | £attractive |
| Apply Via: | Click here |
Job Description
ABOUT
design_lead_play_ is a full-service design consultancy working in both the toy manufacturing and children's entertainment space. We are based in sunny Los Angeles, CA and our work involves creating product and content for both boys and girls across a wide range of ages. There's something for everyone and much more on the horizon! Founded in 2021, design_lead_play_ has seen tremendous growth and established itself as a pioneer in the toy and entertainment industry. We deliver unparalleled synergies in both innovative toys and kids animation. We work on a global level with clients such as Amazon, Universal, Netflix, Moose Toys, Peanuts Worldwide, Scott Brothers Global, Just Play, Cyber Group Studio, Atomic Cartoons, Age Of Learning, 9 Story, Crayola, What Do You Meme? and many more.
POSITION
design_lead_play_ is seeking a highly creative designer with a passion for developing great packaging, logos and graphics for toy products. We need a designer with the ability to work on multiple product lines in tandem and be able to go from concept to industry hits. This position will create designs for multiple brands across a broad range of categories including Infant, Preschool, Girls, Boys Action, Games, Consumer Electronics, Activities and Outdoor/Seasonal. The ideal candidate will be highly organized and resourceful, understand the manufacturing process and show a passion for innovative product and trends.
ROLES
• Responsible for establishing innovative packaging design systems for non-licensed product and licensed Intellectual Properties (graphics, logos, product label art and structure).
• Bring together all elements of graphic design to create cohesive looks (illustration, page layout, colour stories, photography, typography, photo-retouching and editing).
• Prepare submissions for client and Licensor approval.
• Manage and maintain schedule to deliver projects in a timely fashion to meet deadlines.
• Collaborating with various partners such as agencies, vendors, licensors, studios, manufacturers, factories and retailers.
• Assemble mini-style guides for Licensor approval.
• Create presentation decks to effectively communicate design and creative visions to both internal and external partners.
• Competitive trend research and product testing.
• Travels as necessary to meet project needs and attend industry related events.
SKILLS
• Applicants must have strong graphic design skills with an emphasis on packaging and product label art and be able to present their work clearly.
• Need to have a discerning eye for trend, design and art placement on products to ensure brand integrity and quality.
• Must have very strong branding skills and a good understanding of the Licensing business.
• Applicants must be fully versed in all aspects of manufacturing, engineering, costing, materials and technologies for packaging and printing purposes.
• Must demonstrate a talent to produce compelling packaging designs using state of the art design tools and the ability to contextualize and critique efforts.
• Strong technical and creative skills in the following software: Illustrator, Photoshop, Keynote, PowerPoint, iMovie & Microsoft Office.
• Working knowledge of the printing processes (4 colour, spot colours, die line creation, mechanical preparation, paper stock and file formats).
• Ability to make mock-up samples as necessary (structural white boxes and comps).
• Must be able to articulate clearly and drive toward shared solutions with various internal and external partners.
• The ability to present ideas with vision, clarity and passion.
• Must have exceptional organizational skills including time management, project management, solid written and verbal communication skills, detail-oriented and a self-starter.
EDUCATIONAL REQUIREMENTS
Bachelor's degree in Graphic Design, Packaging Design or a related field.
REQUIRED WORK EXPERIENCE
Minimum 1-2 years experience in Graphic Design and/or Packaging Design.
Reports to: Toy and Content Development Architect
To apply, email resume/CV and portfolio examples to enquiries@designleadplay.com