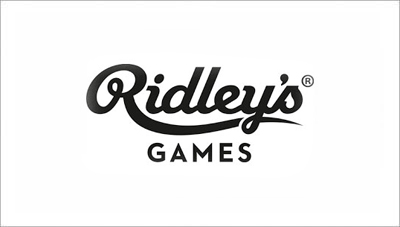 | | |
| --- | --- |
| Job Title: | Head of Brand |
| Company: | Ridley's |
| Location: | Bath, UK |
| Salary: | £attractive |
| Apply Via: | Click here |
Job Description
HEAD OF BRAND–RIDLEY'S
Are you a natural leader with a passion for games, an eye for design and a strong commercial sense? We are looking for a Head of Brand to grow Ridley's success by leading, inspiring and creating innovative ranges – the kind of original, fun and profitable games, puzzles and trivia that people love to keep playing and that make Ridley's a go-to brand for consumers and retailers. Based in Bath, Ridley's is a fast-growing brand around the world, with lots of opportunity ahead.
What does this role involve?
•    Driving strategy, ideation and execution from game play to finished product ready for sale across Ridley's, Ridley's MTO, and licensed products such as Disney
•    Cultivating an entrepreneurial, high-functioning team environment informed by creativity, exploration, integrity and strategic imperatives
•    Identifying and researching trends (themes, styles, influencers) as well as Ridley's unique opportunities to capitalize on them, differentiating Ridley's from the competition to create product that's distinctively on-brand
•    Articulating product design direction, setting the bar for quality that is competitive for the product within its marketplace and establishing the line lists and time frame for each project
•    Conceptualizing and developing games personally, while also sourcing and cultivating external talent, notably in the freelance game community
•    Growing the revenue and profitability of Ridley's by, for example, monitoring financial results, stewarding expenses, setting development budgets, signing off on deals.
Key experience and personal attributes
Candidates should have demonstrated success in a senior role as a games developer, and experience in brand leadership is a plus. Driven by creative distinctiveness and business and strategic savvy, the Head of Brand will be a motivational leader, alert to talent, consumer, and business opportunities – and propelled by personal and shared team success. The ability to charismatically articulate and energize others around strategic imperatives and to adroitly adapt projects on the ground will be key to the Head of Brand's success.
All applications should include a career summary / CV and some examples of your best work.  Please send your application to info@ridleysgames.com