Innovation Design Director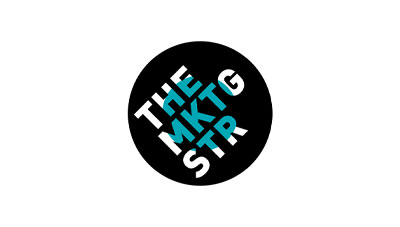 | | |
| --- | --- |
| Job Title: | Innovation Design Director |
| Company: | The Marketing Store |
| Location: | London (with hybrid working) |
| Salary: | £attractive |
| Apply Via: | Click here |
Job Description
TEAM: Innovation Team (NEW)
CLIENTS: McDONALD'S
REPORTING TO: VP, Global Product Creative Director

A BIT ABOUT US
The Marketing Store is a consumer engagement agency that believes in the power of experience to build brands.  Experience is any valuable interaction between a brand and consumer, and it's the currency of 21st century marketing; consumers are placing greater value on it, technology provides brands with greater opportunity to deliver, and it's the key to unlocking huge growth.
Our core skill is therefore transforming brands, products and services into experiences. To leave lasting impressions and influence future purchasing decisions.
We do this through our expertise in the sharing of experience and the science of experience. Yet none of this can be achieved without our investment in people and culture. We're committed to breaking down silos to create more efficient and better-connected working processes. That's why we are a people-first agency, built to serve consumer-first brands.

WHAT ARE OUR PEOPLE LIKE?
Our agency is home to creative problem solvers. Those who overcome any obstacle to successfully put consumer-first ideas, products and technologies into market.
People who wear their talent lightly. Willing to be part of a close community that pushes them to be better.
Because our goal is to bring people and brands closer together. Closer insights, closer connections and closer collaboration breed better, more effective work. It's this dedication to getting closer that drives us to go further.

WHY WE THINK YOU WILL LOVE THIS ROLE
The Marketing store (TMS) has a long, exciting history as a highly innovative, inspirationally creative, global marketing agency. Our focus is on creating the most effective, brand building, behavior changing programs for iconic brands and businesses across the world. Our through-the-line model is led by data, fueled by cultural insight and focused on retail activation, products and experiences that drive the business. Our solutions are built around the ways real humans actually behave. And we behave like real humans too. We're collaborative, supportive of one another, respectful of everyone, and generally fun to be around.
As an experinced Design Director, you will help us create a new generation of innovative toy product and play experiences that reach the hands of children and families around the world. Working as a senior member in our new innovation team, you will bring knowledge and experience of children's play patterns, product ideas and inspiration that translate into awarding winning toy designs.
We guarantee that you will leave changed. Because we help our people achieve their goals.
Come here to experience. To experiment. To make mistakes. To challenge your own limits.

WHAT YOU WILL BRING TO THE AGENCY?
You will be able to demonstrate capabilities across these areas:
Driving effective design excellence. You are a 'hands-on' designer who can lead and enjoys iterating through prototypes and 'test & learn' methods. You are motivated by great strategy, big ideas, inclusive design thinking and creating products and packaging that make a difference. You have a knowledge in paper, plastic and plush development.
Supporting innovation and sustainability agendas. You will be expected to drive new thinking and innovation ideas that our development teams will take further into production.

SKILLS AND EXPERIENCE, WE WOULD LIKE YOU TO HAVE
• Experience in Product/Consumer Design/Innovation either, agency, consultancy &/or in-house design team.
• The ideal candidate will have a degree-level qualification in Product/Industrial Design.
• Experienced in children's play patterns, non/cognitive abilities and development needs.
• Key priority will be idea generation, energy and enthusiasm to innovate.
• Communicate ideas quickly and effectively using a combination of visuals and working prototypes to evaluate potential solutions.
• A natural and effective communicator, with demonstrated ability to be inspirational and compelling; the kind of person others regularly look to for ideas.
• Comfortable working alone, in a team and in a highly flexible, ever changing entrepreneurial environment

THOSE EXTRA PERKS!
• 22 days' holiday standard (increases year on year with service)
• An additional three days for the Christmas period
• Your birthday off and £50 cash on us!
• 3% Company pension contribution
• Private Health Cover with AXA PPP (for you)
• Dental cover with Denplan (for you)
• Annual Discretionary Performance Bonus
• 'Bike to Work' scheme
• Life Assurance at four times your annual salary
• Employee Assistance Programme
• Referral bonus for new hires
• Long Service Bonus at 5, 10, 15 years

We are The Marketing Store and we would love to meet you!