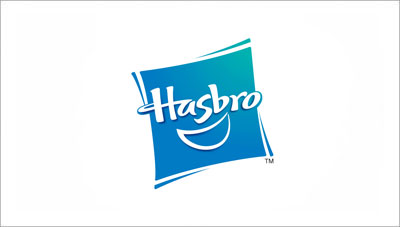 | | |
| --- | --- |
| Job Title: | Manager, Global Toy & Game Inventor Relations |
| Company: | Hasbro |
| Location: | Rhode Island, US |
| Salary: | £attractive |
| Apply Via: | Click here |
Job Description
At Hasbro, we are looking for people who are passionate about impacting the future of play and entertainment. We seek individuals who are committed, curious, creative, and who are eager to keep imagination alive on teams that play together and create together. Our values –  community, passion, integrity, creativity and inclusion – help cultivate inspiring, diverse workplaces where teams are built on positivity as much as productivity, and where individuals can do work they love with people they enjoy on brands they believe in, all for a company driven by greater purpose.
The Manager of Global Toy & Game Inventor Relations reports to the Director of Global Inventor Relations and is responsible for leading internal and external management of Inventor Concept submissions and help to realize them as products and experiences in the hands of our consumers. This entails the formulation and implementation of strategic innovation mining by working hand-in-hand with Hasbro's leadership team, marketing, design, global engineering, licensing, entertainment and other significant department heads across all brands and segmentation.
In this position you will drive the discovery of big opportunities, selling in those ideas to stakeholders to drive them to market. You will drive, manage and champion all their negotiations with all opportunities within scope; effectively structure traditional, new or non-traditional business models to commercialize those opportunities in partnership with Hasbro. Join our team!
A day in the life:
Lead Hasbro's global strategy for Toy Product Acquisition and drive the execution of this strategy across Hasbro's brands, fueling the portfolio, with immediate/long term needs, pushing boundaries with identified left field opportunities.
• Manage and grow our network of toy professional Inventors, maintaining the absolute highest regard for Hasbro. Advising them of priorities (known & aspirational unknown), providing a frequent and relevant pulse of innovative toy concepts entering Hasbro.
• Establish Hasbro as the number one destination for physical & digital toy play experiences. Fueling the core business with new concepts and solutions.
• Identify and establish future global toy networks aligned with the evolving business, to fuel existing and future brands & segments.
• Identify new toy platforms and eco systems, capable of providing sustainable incremental growth for all existing brands/ignite new brands.
• Forge solid relationships with all internal stakeholders within Hasbro, inclusive of senior management, in all Hasbro R&D global locations. Partnering with all GBL's, Design & Marketing Directors, understanding their immediate & future needs.
• Negotiate terms for selected toy concepts and work with Hasbro's legal department in execution of agreements.
• In partnership with Hasbro's legal department, innovate new business models and business terms with emerging partners and resources, typically non-aligned with the current arrangements.
• Provide visible leadership for Hasbro within the global inventor community; be the point person for toy opportunities externally, as well as internally.
• Act as chief advocate for new toy innovation throughout the toy cross-functional teams disseminate the biggest industry ideas and provide fast visibility.
• Partner with project management to monitor progress of inventor concepts through the toy product development process, providing swift and effective feedback to external inventors.
• Innovate new processes to increase the efficiency of selling ideas into the business.
• Manage an extensive schedule of travel and virtual connections globally which will efficiently and effectively allow you to see the biggest & best ideas first.
• Champion and promote a calendar of inventors visiting Newport Ave, RI. Embrace new systems and communications to compliment annual travel schedule.
• Initiate and Facilitate relationships between internal brand teams and select inventors for sharing strategic direction and for co-development projects.
What you'll bring:
• Sincere passion for the toy/games business, its history and its future!
• Excellent interpersonal, communication and presentation skills.
• A high level of organization and ability to navigate internal systems to document and communicate effectively and efficiently.
• Ability to resolve conflicts and find common ground with a focus on serving our internal and external stakeholders.
• Inspiring and enthusiastic way of presenting and gaining interest in a product.
• Ability to motivate and energize others.
• Ability to travel extensively.
• At least 5 years of experience in Product Invention, Product Development, and /or Product Engineering, or equivalent experience.
• At least 4 years' experience working directly with the toy and game inventor community.
• Degree in Business, Engineering or Design, or equivalent experience.
Hasbro's world-class brands and talented people are our greatest assets. One of the ways we invest in you is through a competitive and contemporary benefits package. Your particular benefits package will depend on your position, location, local legal requirements and years with the company. Here's a look at what your benefits package may include: Medical, Dental & Vision Insurance, Half-day Fridays year round, Paid Vacation Time & Holidays, Generous 401(k) match, Paid Parental Leave, Team Hasbro Volunteer Program, Employee Giving & Matching Gifts Programs, Tuition Reimbursement, Toy Discounts and more!
Hasbro is committed to equality of opportunity in all aspects of employment. We are committed to making all employment decisions without regard to race, color, religion, sex, sexual orientation, gender identity or expression, national origin, age, marital status, or any other legally protected status.