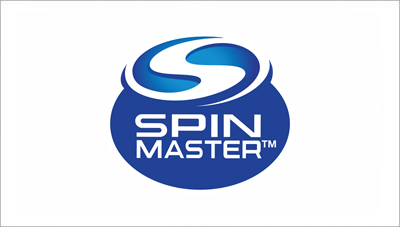 | | |
| --- | --- |
| Job Title: | Paw Patrol Toy Designer |
| Company: | Spin Master |
| Location: | LA, California, USA |
| Salary: | £attractive |
| Apply Via: | Click here |
Job Description
At Spin Master, our unwavering commitment to open mindedness, integrity and innovation is a great part of what has made us an industry leader. How do we stay ahead of the pack? By hiring the best and brightest minds—and that's why we want you!
What's it like to work here?
Spin Master is a fast-paced, hands-on organization that provides many great opportunities for impactful decision-making; we are building a legacy and welcome individuals with a proven track record of driving results.
Job Description:
Super motivated and proactive self-starter designer needed for the #1 Preschool brand in the world – PAW Patrol!
The role:
The Project Designer role requires imagination and creative design skills to bring to life vehicles, action figures, playsets, figures, role play, plush, and more!.  This person should be diverse and flexible as a designer and fit into a creative team environment.  This person may also take on managing outside design talent and overseeing model development.  The role offers huge creative opportunities for creation of new toys as well as new entertainment.
What can we expect from you:
•    Drives the development of multiple products at the same time
•    Participates in product strategy development that can help shape the product line
•    Exhibits high ownership qualities as you develop your toys from start to finish
•    Loves designing vehicles with features!
•    Drive new idea brainstorming
•    Stay up on the competitive landscape as well as new trends
•    Responsible for coming up with new ideas and concepts that are viable and innovative
•    Development of 2-D sketches and Renderings and of building/overseeing 3-D model making for product concepts
•    Responsible for assessment of design feasibility (e.g. cost, schedule, feasibility & safety)
•    Travel overseas to HK/China to oversee development as well as Toronto as needed
•    Work closely with Marketing & Engineering partners to make impactful presentations to the executive level of the organization
•    Thrive in a highly collaborative environment where the best idea wins no matter where it comes from
•    Manage the timelines of the projects assigned to you.
•    Maintain a consistently high level of quality, thoroughness and attention to detail.
•    Effectively communicate all project related progress/issues or concerns to the team on a regular basis
Who's a good fit for this role:
•    Proven ideation, brainstorming, concept rendering, sketching
•    Highly advanced Photoshop and Illustrator skills are essential.
•    Knowledge of manufacturing Toys including Action Figures, Dolls, Vehicles, Role Play and Playsets is necessary.
•    Flexible with changing priorities, and unexpected changes
•    Must be a resourceful, self-starter, who knows how to get things done independently; this person will manage his/her slate
•    Must have an advanced understanding of consumer principles
•    Must be able to manage multiple projects at the same time
•    Stays positive and optimistic even when facing adversity
•    Converts uncertainty into certainty
You should apply if you have the following:
•    Minimum 8 years in consumer products industry, ID, toy design industries
•    Experience with developing toys for and from Entertainment properties is a plus
•    Degree in Toy Design or Industrial Design or equivalent
•    Portfolio of professional work
What you can expect from us:
Our mission is to Make Life More Fun with a vision to push the boundaries of innovation, creativity, and fun. From top leadership to new and veteran team members alike, everyone at Spin Master embodies our Core Values:
•    Integrity
•    Open Mindset
•    Innovation
•    Partnerships
•    Collaboration
•    Driving Results
•    Entrepreneurship
Follow us on Instagram and Twitter @SpinCareers to stay up to date on Spin Master career opportunities.
We do appreciate all interest; however only those selected for interview will be contacted.