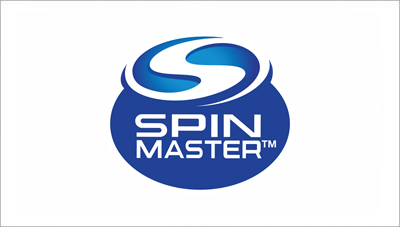 | | |
| --- | --- |
| Job Title: | Product Design Manager, Rubik's and Adult Games |
| Company: | Spin Master |
| Location: | Long Island, New York, USA |
| Salary: | £attractive |
| Apply Via: | Click here |
Job Description
At Spin Master, our unwavering commitment to open mindedness, integrity and innovation is a great part of what has made us an industry leader. How do we stay ahead of the pack? By hiring the best and brightest minds—and that's why we want you!

What's it like to work here?
Spin Master is a fast-paced, hands-on organization that provides many great opportunities for impactful decision-making; we are building a legacy and welcome individuals with a proven track record of driving results.
Job Description:
The Design manager is responsible for driving innovation and new thinking on the Rubik's brand, as well the Adult games category.  They will also be responsible for motivating and mentoring the team to consistently produce innovative, on-target, on time results. The Design manager helps to prioritize projects and manage workload as well as provide design direction as needed. The person in this role has excellent communication skills, a proven track record of success and is considered to be a good role model for peers and subordinates and a brand ambassador for the company.
What we can expect from you:
•    Works independently, requires little or no supervision.
•    Clearly demonstrates a solid understanding of the brands and the competitive environment as it relates to Rubik's and Adult Games.
•    Drives new thinking and innovation in their games categories.
•    Identifies any trends and hot licenses that could work well in games.
•    Has excellent problem-solving skills.
•    Consistently maintains a positive attitude and is considered a good role model.
•    Partner with other Creative teams and Brand Management to set direction for new brands and individual items.
•    Delivers innovative results that support brand strategy.
•    Work with production team to ensure integrity of design in final deliverables.
•    Works with project management to set priorities, schedules and assign projects.
•    Manage the timelines of the projects assigned to you.
•    Maintain a consistently high level of quality, thoroughness and attention to detail.
•    Effectively communicate all project related progress/issues or concerns to the team and to Project Management in a timely and professional manner.
•    Solicit creative direction from the Brand Leads and VP of Design in a timely manner.
•    Assist Brand Management team where required to develop marketing support materials, creative boards and layout presentations for new and existing business development presentations, new brand initiatives and trade shows.
•    Collaborate with Structural Engineering, Marketing, Quality Control and Packaging Development teams as well as overseas agents, as necessary, in the product development and approval process.
•    Maintain knowledge of new technologies within your area of expertise
Who is a good fit for this team:
•    Excellent 3D design skills
•    Strong interpersonal skills.
•    Good time management skills.
•    Ability to adhere to project budgets and deadlines.
•    Proven ability to work in a high volume, innovative, and entrepreneurial environment.
•    Heightened creative and technical abilities including conceptual drawing, and manual illustration a plus.
You should apply if you have the following:
•    Minimum 8 years in the consumer products industry.
•    Advanced knowledge of at least one 3D design program.
•    Advanced knowledge of Illustrator, Photoshop and Acrobat.
•    A strong sense of design and good use of typography.
•    Undergraduate degree in Product Design, (BFA) or equivalent; or 4 or more years related experience and / or training.
•    Experience working in the Toy Industry preferred.
What you can expect from us:
Our mission is to Make Life More Fun with a vision to push the boundaries of innovation, creativity, and fun. From top leadership to new and veteran team members alike, everyone at Spin Master embodies our Core Values:
•    Integrity
•    Open Mindset
•    Innovation
•    Partnerships
•    Collaboration
•    Driving Results
•    Entrepreneurship
Follow us on Instagram and Twitter @SpinCareers to stay up to date on Spin Master career opportunities.
We do appreciate all interest; however only those selected for interview will be contacted.