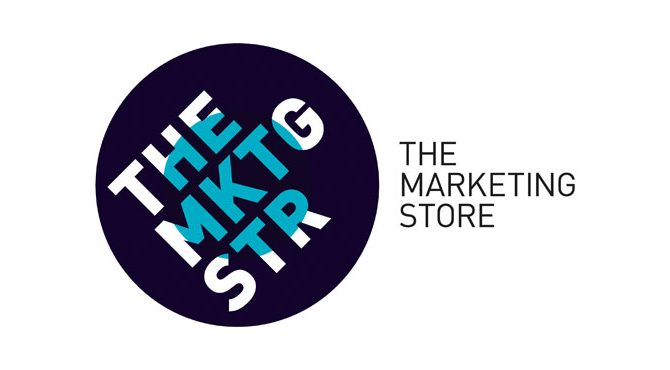 | | |
| --- | --- |
| Job Title: | Product Designer/Inventor |
| Company: | The Marketing Store |
| Location: | London |
| Salary: | £ Competitive |
| Closing Date: | TBC |
Job Description
TEAM: PRODUCT DESIGN
CLIENTS: MCDONALD'S
REPORTING TO: UK CREATIVE HEAD OF PRODUCT DESIGN
A BIT ABOUT US
The Marketing Store is a consumer engagement agency that believes in the power of experience to build brands.  Experience is any valuable interaction between a brand and consumer, and it's the currency of 21st century marketing; consumers are placing greater value on it, technology provides brands with greater opportunity to deliver, and it's the key to unlocking huge growth.
Our core skill is therefore transforming brands, products and services into experiences. To leave lasting impressions and influence future purchasing decisions.
We do this through our expertise in the sharing of experience and the science of experience. Yet none of this can be achieved without our investment in people and culture. We're committed to breaking down silos to create more efficient and better-connected working processes. That's why we are a people-first agency, built to serve consumer-first brands.
WHAT ARE OUR PEOPLE LIKE?
Our agency is home to creative problem solvers. Those who overcome any obstacle to successfully put consumer-first ideas, products and technologies into market.
People who wear their talent lightly. Willing to be part of a close community that pushes them to be better.
Because our goal is to bring people and brands closer together. Closer insights, closer connections and closer collaboration breed better, more effective work. It's this dedication to getting closer that drives us to go further.
WHY WE THINK YOU WILL LOVE THIS ROLE
The Marketing store (TMS) has a long, exciting history as a highly innovative, inspirationally creative, global marketing agency. Our focus is on creating the most effective, brand building, behavior changing programs for iconic brands and businesses across the world. Our through-the-line model is led by data, fueled by cultural insight and focused on retail activation, products and experiences that drive the business. Our solutions are built around the ways real humans actually behave. And we behave like real humans too. We're collaborative, supportive of one another, respectful of everyone, and generally fun to be around.
As an experienced Product Designer, you will help us create a new generation of innovative toy product and play experiences that reach the hands of children and families around the world. Working as part of our London product design team, you will bring knowledge and experience of new materials, children's play patterns, product ideas and inspiration that translate into awarding wining toy products and play experiences, that inspire clients and licensors to think differently.
We guarantee that you will leave changed. Because we help our people achieve their goals.
Come here to experience. To experiment. To make mistakes. To challenge your own limits.
WHAT YOU WILL BRING TO THE AGENCY?
You are someone who wants to influence your own development. You're looking for a company where you have the opportunity to pursue your interests across functions and geographies, and where a job title is not considered the final definition of who you are, but the starting point.
You will be able to demonstrate capabilities across the below three key areas:
Driving effective design excellence. You love unlocking insights and opportunities to connect with children in more relevant and meaningful ways. You are a 'hands-on' designer who enjoys iterating through prototypes and 'test & learn' methods. You are motivated by great strategy, big ideas, inclusive design thinking and creating products and packaging that make a difference.
Supporting innovation and sustainability agendas. You will be expected to drive newness and innovation in all areas of product and packaging development. You are passionate about identifying new materials and finding ways to manipulate them into innovative play patterns. You activity seek new trends and quickly apply inspiration to viable and market-ready solutions. Additionally, you will be passionate about the environment and have good working knowledge and awareness of global sustainability agendas; a subject you can educate others with confidence.
Collaborating and building robust stakeholder relationships. As a senior creative in the team, you will be able to build and deliver inspiring effective client/licensor presentations from concept sell-in to product/packaging development, that also enables your personality, expertise and industry experience to shine.
Digging deeper into the details
•    Taking ownership of multiple projects and generating new and original designs from creative concept through to final deliverables.
•    Injecting energy, enthusiasm and creativity into everything you touch.
•    Fostering ongoing improvements in creative processes and methodologies.
•    Ensuring the product team priorities are aligned/integrated with the greater creative objectives across the agency.
•    Leading by example and inspiring colleagues, clients and licensors with clarity of thought and an ability to pinpoint key insights and articulate them in a compelling way.
•    Ensuring the process is efficient and profitable and the client's needs are met or exceeded.
•    Integration with our innovation, digital and sustainability teams to ensure solutions are environmentally responsible and cutting edge.
SKILLS AND EXPERIENCE, WE WOULD LIKE YOU TO HAVE
•    Experience in Product/Industrial Design (Toy & Games or Entertainment), either, agency, consultancy &/or in-house design team.
•    The ideal candidate will have a degree-level qualification in Product/Industrial Design Engineering, with significant materials/design content.
•    Highly experienced in children's play patterns, non/cognitive abilities and development needs.
•    Exceptional end-to-end understanding of the creative process, with a broad knowledge of materials and manufacturing processes. (Plastics, Plush & Paper Card are must haves).
•    Communicate ideas quickly and effectively using a combination of sketching, working prototypes, CAD layouts and 3D models to evaluate potential solutions.
•    Innate curiosity and demonstrated ability to connect insights and gain inspiration from disparate sources.
•    A natural and effective communicator, with demonstrated ability to be inspirational and compelling; the kind of person others regularly look to for ideas.
•    Work seamlessly with our China based Product Development teams to ensure that great ideas make it through to production.
•    High attention to detail with proven structured approach to creative problem solving.
•    A good understanding of child safety standards / material qualification (EN71 & ASTM), and how best to apply this to creative challenges.
•    High proficiency in the latest CAD, Adobe and MS Office software.
•    Comfortable working alone, in a team and in a highly flexible, ever changing entrepreneurial environment
THOSE EXTRA PERKS!
•    22 days' holiday standard (increases year on year with service)
•    An additional three days for the Christmas period
•    Your birthday off and £50 cash on us!
•    3% Company pension contribution
•    Private Health Cover with AXA PPP (for you)
•    Dental cover with Denplan (for you)
•    Annual Discretionary Performance Bonus
•    'Bike to Work' scheme
•    Life Assurance at four times your annual salary
•    Employee Assistance Programme
•    Referral bonus for new hires
•    Long Service Bonus at 5, 10, 15 years
•    Socials and sports teams
•    Beer-fridge Fridays and regular socials
We are The Marketing Store and we would love to meet you!
For more details email; ukcareers@tmsw.com