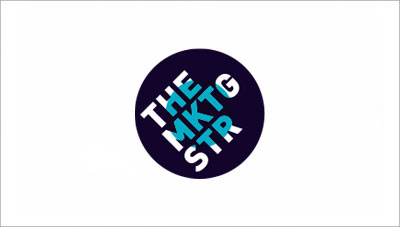 | | |
| --- | --- |
| Job Title: | Senior Toy Designer/Inventor |
| Company: | The Marketing Store |
| Location: | London, UK |
| Salary: | £attractive |
| Apply Via: | Click here |
Job Description
ARE YOU…
Passionate about toys? understand how children play? know a thing or two about plastic, plush and paper card manufacturing? Love being part of a product team?
WE ARE LOOKING FOR
An experienced Toy Designer who will build a new generation of innovative toy products and play experiences for the largest toy manufacturer in the world. Your inventios will reach the hands of millions of children and families around the world. As part of our London Product Design Team, you will bring knowledge and experience of children's play patterns, product ideas and inspiration that translates into awarding winning toy designs.
• Agency or in-house product/industrial designer within toys, games &/or entertainment.
• Degree-level qualification in product/industrial design.
• Highly experienced in children's play patterns and development needs.
• Exceptional end-to-end understanding of the creative process.
• Broad knowledge of materials and manufacturing process in plastic, plush, and paper card.
A BIT ABOUT US
The Marketing Store is a consumer engagement agency that believes in the power of experience to build brands. Our core skill is transforming brands, products and services into experiences. To leave lasting impressions and influence future purchasing decisions. We do this through our expertise in the sharing of experience and the science of experience. Yet none of this can be achieved without our investment in people and culture
SO… DO WE HAVE YOUR ATTENTION? …IF SO, DIG A LITTLE DEEPER INTO THE DETAILS
WHAT YOU WILL BRING TO THE AGENCY?
You will be able to demonstrate capabilities across the following 3 areas…
[1] Drive effective design perfection. You love unlocking insights and opportunities to connect with children in more relevant and meaningful ways. You are a 'hands-on' designer who enjoys prototyping through 'test & learn' methods. You are motivated by phenomenal strategy, big ideas, inclusive design thinking and creating products and packaging that make a difference. You have a solid understanding in plastic, plush and paper development.
[2] Support innovation and sustainability agendas. You will be expected to drive newness and innovation in all areas of product and packaging development. You are passionate about finding ways to build new play patterns. You actively seek new trends and quickly apply inspiration to viable and market-ready solutions.
[3] Collaborate and building robust stakeholder relationships. As a senior creative in the team, you will be able to build and deliver inspiring effective client/licensor presentations from concept sell-in to product/packaging development, that also enables your personality, expertise and industry experience to shine.
ROLES & RESPONSIBILITIES
• Champion multiple projects and generate new and original designs from creative concept through to final deliverables.
• Inject energy, passion and creativity into everything you do.
• Lead by example and encourage colleagues, clients and licensors with clarity of thought and an ability to pinpoint key insights and articulate them in a compelling way.
• Ensure our processes are efficient, champion ongoing improvements and bring new methodologies that help us to exceed client expectations.
• Support our innovation, sustainability and digital teams to ensure solutions are new, environmentally responsible, and groundbreaking.
OTHER SKILLS AND EXPERIENCE, WE WOULD LIKE YOU TO HAVE
• Communicate ideas quickly and optimally using a combination of sketching, working prototypes, CAD layouts and 3D models to evaluate potential solutions.
• Innate curiosity and demonstrated ability to connect insights and gain inspiration from disparate sources.
• A natural and effective communicator, with ability to be inspirational and compelling; the kind of person others regularly look to for ideas.
• High attention to detail with a proven structured approach to creative problem solving.
• A good understanding of child safety standards / material qualification (EN71 & ASTM), and how best to apply this to creative challenges.
• High proficiency in Adobe and MS Office software.
• Comfortable working alone/remotely, in a team, and in a highly flexible and constantly evolving entrepreneurial environment.
THOSE EXTRA PERKS!
• 22 days' holiday standard (increases year on year with service)
• An additional three days for the Christmas period
• Your birthday off and £50 cash on us!
• 3% Company pension contribution
• Private Health Cover with AXA PPP (for you)
• Dental cover with Denplan (for you)
• Annual Discretionary Performance Bonus
• 'Bike to Work' scheme
• Life Assurance at four times your annual salary
• Employee Assistance Programme
• Referral bonus for new hires
• Long Service Bonus at 5, 10, 15 years
• Socials and sports teams
• Beer-fridge Fridays and regular socials
We are The Marketing Store and we would love to meet you!
Please apply to oti.ikomi@tmsw.com with a covering letter outlining what you can bring to the role.