LEGO Ideas no longer accepting submissions based on Star Wars or Marvel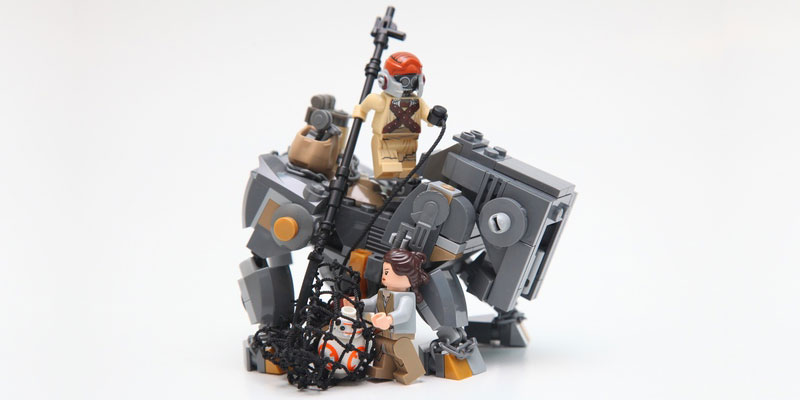 The LEGO Ideas platform will no longer accept new submissions based on third-party licences that are already active in the LEGO Group's portfolio.
This means ideas based on the likes of Star Wars, Marvel and Ferrari will not be accepted into the LEGO Ideas process, which sees consumers submit concepts for sets that, following a community vote, can then be considered for production by the LEGO team.
"Since we started accepting your ideas for new LEGO sets, we've kept our Guidelines open until we learn something is simply not practical," said Tim Courtney, experience manager for LEGO Ideas.
"Early on, we learned to restrict projects that proposed an entire play-theme, new LEGO elements, and ideas that weren't brick-based LEGO sets. Along the way, we've gradually adjusted the scope of projects we accept as we learn what is realistically possible. We will continue to do so as we evolve the LEGO Ideas experience.
"WE HOPE THIS UPDATE CLARIFIES THE TYPES OF PRODUCT IDEAS WE'RE ABLE TO CONSIDER AND FOCUSES YOUR EFFORTS TOWARD NEW AND DIFFERENT CONCEPTS FOR POTENTIAL LEGO PRODUCTS."
TIM COURTNEY, LEGO IDEAS

"Over the years, we have heard from many of you who have wondered if we would ever approve a project based on an existing licence like Star Wars or Marvel Super Heroes. Our Guidelines have maintained that these types of concepts are more likely to overlap our existing pipeline, and they have a smaller chance of passing our review because we are actively developing those product lines."
LEGO has now updated its Guidelines and House Rules to clarify the types of models accepted as LEGO Ideas projects, including the fact it will no longer allow projects that are based on currently active licences in its product portfolio.
On the LEGO Ideas blog, Courtney added: "We hope this update clarifies the types of product ideas we're able to consider and focuses your efforts toward new and different concepts for potential LEGO products."
Save