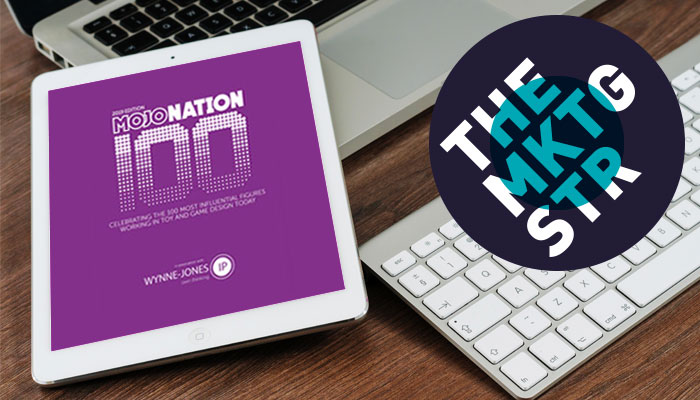 The Marketing Store is sponsoring the Design Champions category of the 2019 edition of the Mojo Nation 100.
The Mojo Nation 100, in association with Wynne-Jones IP, is a listing of the most influential figures currently working in the world of toy and game design across five categories: Rising Stars, Research & Development, Design Agencies/Invention Studios, Freelance and Design Champions.
"As the world's largest toy manufacturer, we are delighted to partner with 2019's Mojo Nation 100 for a second year running, to celebrate talent and acknowledge individuals in the industry," said Andrew Kingham, Managing Director of the TMS Global Happy Meal Business.
"We innovate, design, manufacture, quality control and ship billions of toys a year so truly appreciate the creativity, dedication and spark it takes – and we couldn't do it without our people! We're fully supportive of helping Mojo Nation better connect the industry, and are excited to be a part of this."
The Mojo Nation 100 in association with Wynne-Jones IP will launch at UK Toy Fair, and be available from the Mojo Nation stand at GH48. It will also be available to pick up at the Toy Inventors' Dinner, Spielwarenmesse and US Toy Fair.
To nominate a designer for inclusion in the book, email billy@mojo-nation.com with their name and reasons as to why they deserve a spot in the 2019 edition of the Mojo Nation 100.