Norton PR's Tony Norton on the how PR can shine a light on the industry's design stars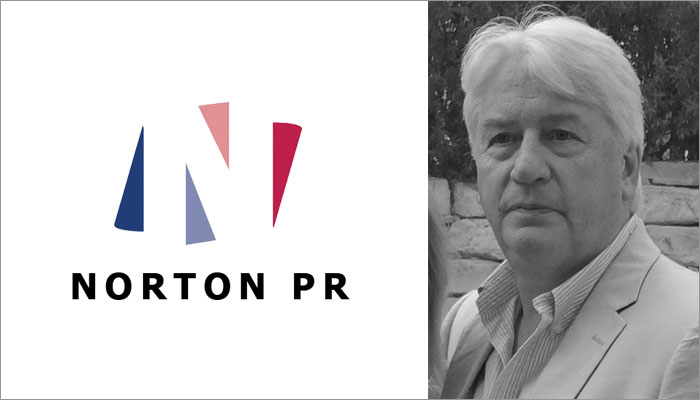 While PR is often used during the launch of a product, Tony Norton, chairman of Norton PR, believes there are huge benefits to be gained from incorporating a product's development process into wider PR plans.
We spoke with Norton to find out more about the history of Norton PR, and why he feels toy firms are missing a trick by excluding the design process from their PR plans.
For those who may not be aware, what's the story behind how Norton PR came to be?
We opened our doors in 1991 to provide a 'Marketing Department for Hire' concept, enabling us to deliver to clients all the marketing tools they may need in the development of their product lines and business. Today that still forms the foundations of what we do and encompasses everything from PR and digital engagement, through to media buying, event management and experiential campaigns.
The company was set up by myself and Michele Norton – between us we had a wealth of experience in the marketing, licensing and PR spheres (I was marketing and development director of Waddingtons Games and Michele was PR manager for Mattel), and it was with that level of understanding of the marketing and the inventor community that the company was born.
Since then, industry successes with Thunderbirds, Bratz, Doggy Doo, Snow Glow Elsa and many more have helped gain awards such as Toy of the Year, Game of the Year et al.  Since then, the company has developed further with company director Emma Arthur heading up a creative, multi-skilled PR team working across multiple communication disciplines.
Why should designers be taking full advantage of PR?
A PR campaign, whether it's media relations based, digital, social or experiential can make a massive impact when launching a new toy or game to the market.  However, often PR is added on at the end of the design process to launch a product, when in fact bringing PR into a product's story earlier can be hugely beneficial in the overall planning process. PR can envisage from the outset how a product will potentially perform when in front of consumers at retail plus any potential negative feedback or, on the flip side, possible story angles, around launch.
Are toy firms missing a trick by excluding the design process from their PR plans?
Despite its importance and the value it can offer, PR is seldom brought into the development stage in the design process.  To that we would ask: why not involve a PR agency earlier? A PR agency consists of a group of creative individuals who can offer a fresh pair of eyes and bring with them all their expertise and experience from working in the toy and game industry.
We love getting involved on projects which are still at the R&D stage as not only is it exciting and interesting, but it enables us start thinking about that product's wider story when it's time to launch. Obviously for some smaller companies it's an added expense in the mix however we offer a consultancy facility whereby we can advise on PR best practice and input for minimum outlay initially.
What do you enjoy most about the toy space?
Above all, it's a fun industry to work in!  We feel it's important to never lose sight of that as this is at the core of everything we do. There is also so much innovation in the toy industry – there are of course trends which come round every so often but there are also exciting, fresh ideas being developed too, which was demonstrated at this year's London Toy Fair. We saw so many new products being showcased – some starting out in the Greenhouse and others being introduced by more established toy companies.
What's the biggest industry change to have impacted on Norton PR since launching?
The advancement in technology has meant that we have seen a rise in the number of toys, which involve an app, or are connected to the internet in some way.  These advancements can offer truly innovative product design, but can also lead to an increased need for crisis management to be part the PR planning process as consumers adapt to changes in usage, play mechanics and accessibility.
Equally the expansion of digital options as a method of PR storytelling has encouraged us to adapt more traditional PR methods to these new communication channels and the speed and breadth of information dissemination.
If an agency, or designer wants to get in touch, what's the best way to reach you?
Have a look at our previous work on our website. Give us a call on 01608 812830 or send us an email tony@nortonpr.com or emma@nortonpr.com. We're also on Twitter @Norton_pr.