Ooba's new commercial director, Joeri Hoste, on bolstering the firm's presence in the pre-school space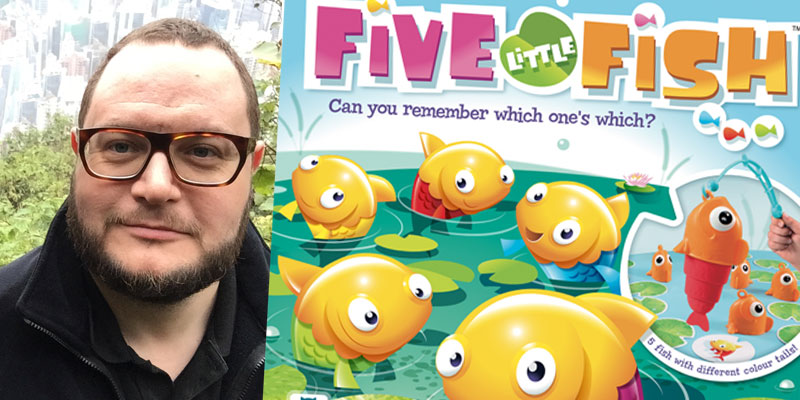 Recognised as one of the best sources for toy and game concepts around, Ooba is responsible for a raft of popular family games including Ravensburger's Stoopido, John Adams' Think Words and Spin Master's Fibber.
But 2017 has been something of a banner year for Ooba, as it transitions from being purely an invention house to a fully fledged publisher. It's a move which has seen Joeri Hoste join Ooba last month as the firm's new commercial director.
We caught up with Hoste to talk about his history in the design space and find out more on his plans for Ooba, including helping the company boost its presence in the pre-school space.
For those who may not know, what's your history in the world of toy and game design?
I'll skip my LEGO playing days and fast forward to 1995 when I started playing Trading Card Games competitively. Next thing I know I'm working for Decipher, the publisher of my games of choice, and I have my parents seriously concerned about my professional prospects. Who plays for a living, right?
When Upper Deck opened their UK office I had the opportunity to join a great team in a fast-growing company. For eight years, it was a great ride working with some amazing people and product, which I'm grateful for to this day.
In 2012, I co-founded BOTI (Big On Toy Innovation) with a small group of partners, focusing on toy and IP development with strong distribution in its domestic markets.
Come 2017, I was looking for a change and my dear friend, Max Ford [creative director at Ooba] was in the process of shifting part of his inventing and development 'NPD Partnership' business to that of a publisher under the 'Ooba' banner where he would manufacture his concepts. We decided to join forces and I'm very excited about the first new projects we're showcasing at the upcoming show in Hong Kong in October.
What is your first main goal to achieve with Ooba?
Some commercial goals aside, we're looking to more clearly define our proposition by bolstering our portfolio in pre-school and family games.
The first phase in the shift to the publisher model saw us bring four great titles to market and now we need to build and feed the pipeline. As you can imagine, the publisher model also puts different demands on us creatively, while we continue to invent to license out. I'm sure we'll rise to the challenge while have fun along the way.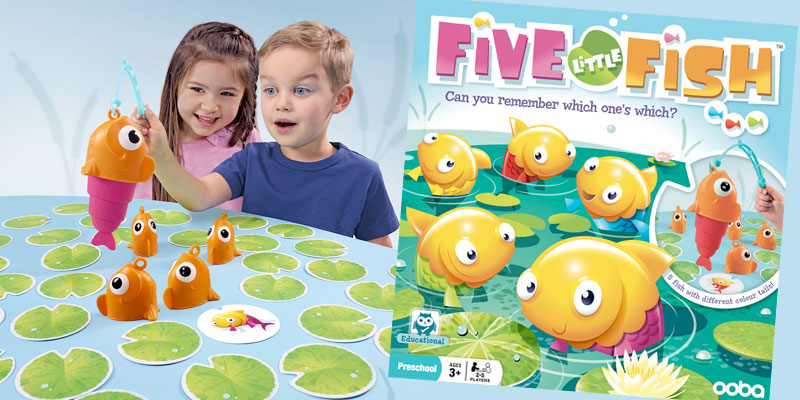 Can you talk to us about how you approach toy and game design?
We have a very open approach and take inspiration, input and feedback from everything and everyone. It's a combination of trend-watching and working back from the intended player and consumer experience, but also a process of constant validation and often long gestation.
Max Ford and Sally Jacobs [Innovation Manager at Ooba] have a very collaborative approach which over the years has yielded partnerships with amazing inventors and a trusted network that provides the right designer for the right concept.
How do you stay creative?
By switching it up! Clear the head by changing variables, projects, environment and coming back to it with a fresh pair of eyes, your own or someone else's. Banter and discussion with a great team both internal and external keeps the creative juices flowing.
Do you think the industry is currently in a good place creatively?
I do. The games industry specifically is thriving and there's never been as many ways for someone with a great idea to bring it to market. Boundaries are being pushed as increasingly complex tech and mech is integrated and the digital is connected to the physical. At the same time consumers have more transparency and access to an ever-increasing offer and variety of product.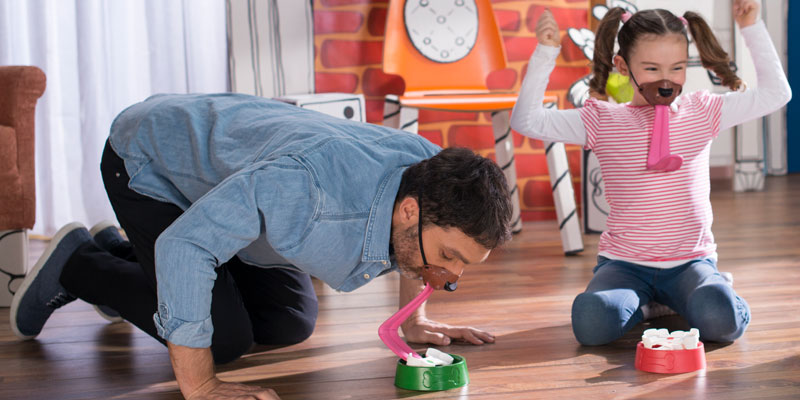 What exciting new launches are in the pipeline from Ooba?
We're launching our first pre-school title, Five Little Fish, this Fall. A gorgeously cute advanced memory fishing game that has been very well received by the trade and is hitting the shelves in the Nordics and Brazil right now and has a raft of markets rolling out in 2018. Pre-school Games is one of the key product categories we're sourcing and developing for and we'll already be presenting the next addition to our pre-school family at the Hong Kong show next month.
Fetch! is our immersive role-playing game – expect lots of laughs as the whole family race around on all-fours scooping up bones as quickly as possible, using only their funny dog tongue masks, and then dropping them off in their dog bowl.
We have three to four more titles I'm very excited about which we'll be presenting over the next four months so stay tuned for more Ooba news shortly.
We're also looking at applying content/entertainment licenses to game 'platforms' which is something we've never done before and which we'll be collaborating on with a variety of other inventors.
Save
Save
Save