Paw Patrol and Hatchimals success drive Spin Master to record-breaking Q3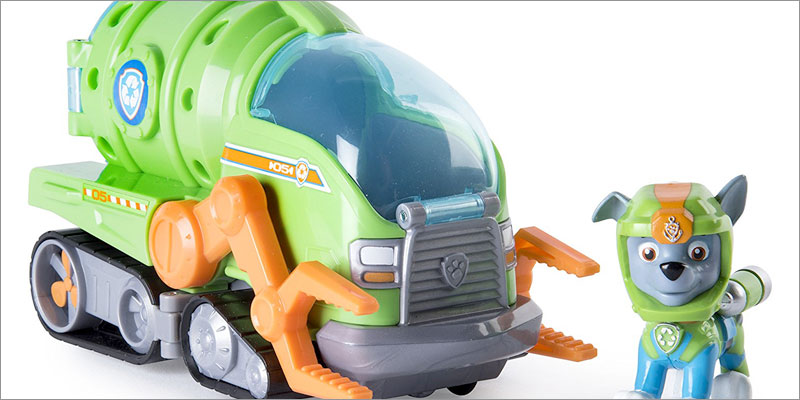 Spin Master has enjoyed a record-breaking Q3 2017 as revenue increased 27.6 per cent.
Revenue has jumped from $475m in Q3 2016 to $606.1m in Q3 2017, a new high for the firm.
"Our revenue and profitability in the third quarter reached an all-time high," said Anton Rabie, Spin Master's chairman and co-CEO.
"In addition to our excellent financial and operating performance, we acquired certain assets of Aerobie further bolstering our Outdoor business segment. Subsequent to the quarter end, we revealed the second generation of our successful Hatchimals brand. The latest iteration, Hatchimals Surprise, was launched globally on our second annual Hatchimals Day and generated tremendous excitement."
Ben Gadbois, Spin Master's president and COO, added: "Our strong third quarter results and our continuing focus on operational efficiency has the company well positioned as we enter the busy holiday shopping season.
"Spin Master's ongoing drive to innovate is evidenced by the successful launches this Fall of Luvabella and Hatchimals Surprise, which have contributed to the strength and depth of our product portfolio.  International sales growth continues to accelerate and we are very pleased with the performance of our new direct markets in Australia, Central Eastern Europe and China. In the initial weeks of the fourth quarter, we have seen strong momentum in our sales and in consumer reaction to our products."
Gross product sales in the Activities, Games & Puzzles and Fun Furniture segment increased 2.5 per cent in both the Q3 and YTD periods, primarily driven by the games portfolio, which includes Cardinal and Marbles, and increases in Kinetic Rock, Dr. Dreadful and Etch A Sketch, offset by decreases in Bunchems, Kinetic Sand, Kinetic Foam and Marshmallow.
Sales in the Remote Control and Interactive Characters segment increased 78.3 per cent and 107.5 per cent in the Q3 and YTD periods respectively, primarily due to sales of Hatchimals, Hatchimals Colleggtibles and Luvabella, offsetting a decline in Air Hogs and Zoomer.
Gross product sales in the Boys Action and High-Tech Construction segment decreased  24.6 per cent in Q3, primarily due to the decline in Angry Birds, Teenage Mutant Ninja Turtles and Secret Life of Pets licensed products.
In the Pre-School and Girls segment, gross product sales increased 19 per cent in Q3, while the Outdoor segment increased 69.2 per cent.
"The continued success of our entertainment business led by Paw Patrol highlights our commitment to creating engaging global entertainment content," said Ronnen Harary, Spin Master's co-CEO.
"The show is resonating very well around the world, including new markets such as China and Germany, and consumer engagement is increasing through live events and the experiential PAW Patrol Road Tour.  We are working on new Paw Patrol themes and also have an exciting slate of entertainment properties in development for 2018 and beyond."