Peppa Pig, Bluey and more: an interview with Andrew Carley, Director of Global Licensing at BBC Studios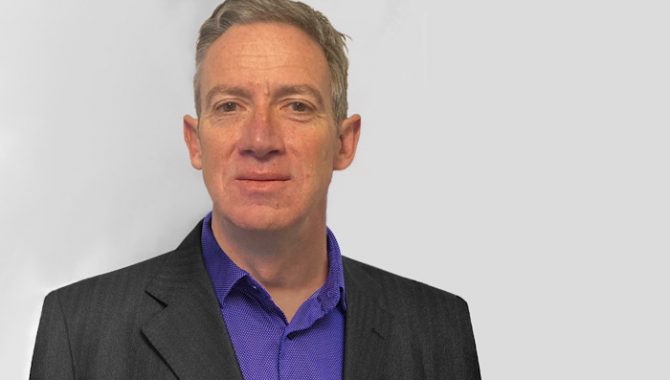 Andrew, you're Director of Global Licensing at BBC Studios. You have quite a background in licensing, though. Tell us about it… How did you get into the industry?
I was lucky enough to join the Marks and Spencer buying team in the sandwich year of my four-year degree course. They then offered me a guaranteed role after I graduated… It was an incredible opportunity, and included sponsoring me for my final degree year.
They must have seen some real potential, I guess?
More than I saw, I think! During that sandwich year, and the subsequent four, I started to work with product. It was mainly kids clothing with licensed imagery from the film and entertainment world. This gave me my first taster of licensing and – after four years at Marks and Spencer – I moved to CPLG to work on their soft-lines business.
So: Marks and Spencer and CPLG… With whom else have you worked?
In 2007, I moved to eOne as Director of Licensing. That was the UK and international… I wanted to better understand what was required to build a property from the ground up… In other words, from concept all the way through to product on shelf. I also wanted to gain global experience. And it happened that eOne was just beginning to move forward with Peppa Pig…
When you say "beginning to move forward"… Where, in its infancy, was it?
At that time, Peppa was tiny. The brand had minimal interest from the trade, and nothing internationally.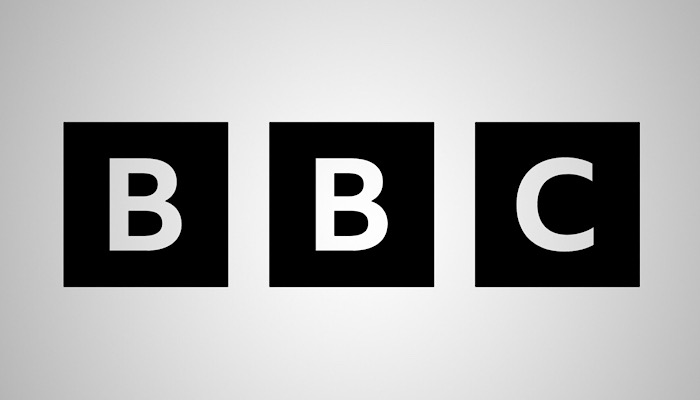 Wow. There can't be many better ways to learn than being in on the ground floor with that brand!
It was incredible! Later – in 2019 – I left eOne and started my consultancy business named TILT Licensing. That brought me into contact with the BBC. After contract work focussing on how to build a global licensing programme around Bluey, I joined full time in Jan 2021.
And speaking of Bluey, your team recently scooped a Licensing Award… Best PreSchool Licensed Property for that… So let me ask: what sets Bluey apart from the crowd?
First and foremost, it's the content. The writing and story telling is so imaginative and of the moment. Beyond that, the animation is very high quality – and it shines through, along with the attention to detail. It embraces all cultures, all genders, parents, carers and a broad children's age group. It's a show that relates to all those groups which is rare and incredibly difficult to achieve.
What can you tell us about the pleasures of licensing that?!
Working with such a beautifully crafted show is a rare opportunity – as is working with a property that has the ability to become a global success. I never forget that. It's a show that parents love to talk about – when you're at a party, inevitably talking about what you do, people love to hear about the show and how it came to be. That's got be better than selling insurance!
You sound like the IP's biggest fan!
Well… Beyond talking about Bluey at parties, I do find enormous satisfaction in managing the international roll out. I liken it to a global jigsaw puzzle where you're aligning broadcast with social, with toy roll out, with retail plus PR, windowing of series, free to air vs. paid, working out how other video platforms such as YouTube can fit in… The list goes on in each individual country around the world.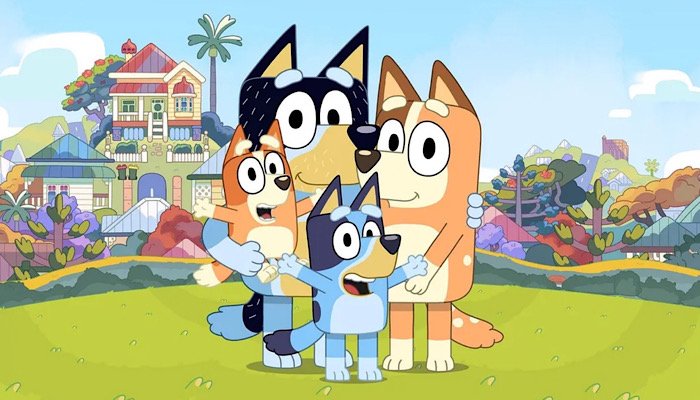 Brilliant. And conversely, what are the challenges of licensing it?
The challenges… Hmmm. It's about managing the success, controlling the scale of the expansion, holding back the pace of growth to ensure the show doesn't burn out, and always thinking about how we continue to build on the success. Also, recognising that countries will grow at different rates and maturity. Some will come sooner than others depending on culture, retail structure, economies and so on. We have to adjust the offering accordingly.
Are there any plans for the future about which you can tell us?
The second part of Series 3 is due to launch soon. That's causing much excitement, particularly after Disney+ launched streaming of Series 3, Part 1 on the same day and date around the world. That gained huge audiences!
I don't doubt it!
The next couple of years is tremendously exciting as the CP programme really moves to a place where it has a significant footprint in all the key regions around the world.
Before we wrap this up, Andrew, something I've noticed when we've chatted – and I wanted to ask you about – is that you talk about the team much more than you talk about yourself. What makes a good team, in your opinion?
Trust, empowerment and autonomy. Give the team the ability to go out and build the business based on their own decisions, with support from the centre where necessary. The teams on the ground across all our territories have a detailed understanding of their markets which far exceeds my own. Give them all the opportunities to build and capitalise on that experience.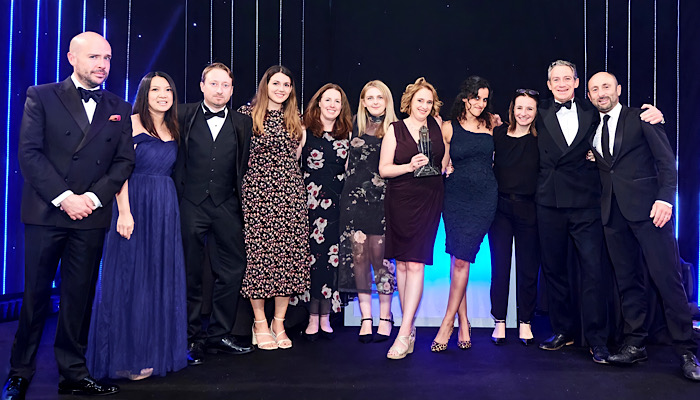 Good answer. And given your role, how important is creativity in what you do?
It underpins so much of what we do – from the content we work with to the product that's developed around it… But it goes beyond those tangible outputs. It's also about working imaginatively and creatively with our partners, our licensees, retailers and stakeholders. It's about being imaginative around how BBC Studios presents itself. People want to be surrounded by creativity – it excites and it drives support.
Wrapping this up then, Andrew, what one question could I have asked you in this interview that I didn't?
What is my biggest achievement?
Great question! And what's the answer?
Being part of a team that helped propel Peppa to a global icon from almost nothing over my 12 years at eOne. As I say, it was an incredible journey… One I hope to replicate with Bluey.
Love it. Great answer. Thank you, Andrew, for your time.
–
To stay in the loop with the latest news, interviews and features from the world of toy and game design, sign up to our weekly newsletter here