Play station: A look inside Alpha Group's Global Design Center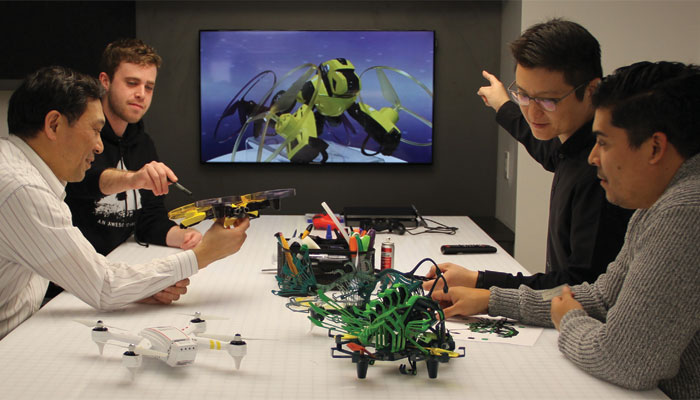 In 2016, Alpha Group set up the Global Design Center in Southern California. Our mission, from the very beginning, was to create an environment and culture that would attract the best talent in the Toy Industry from all around the world.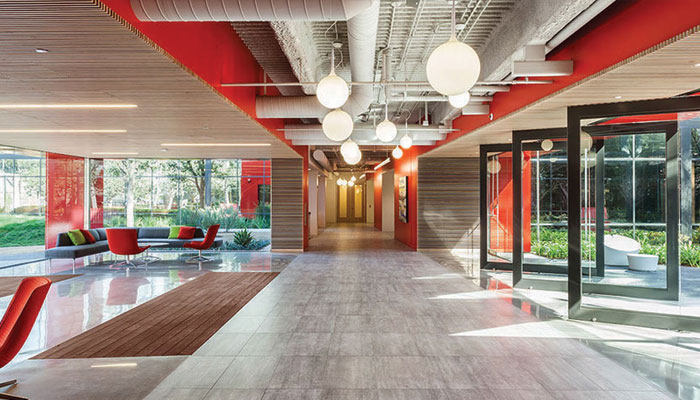 Creating Fun
Our offices are based in El Segundo, the heart of the toy industry capital. Alpha enlisted a well-known architect agency to help design the interior and layout of our floor plan. It was important to ensure that the offices felt modern yet functional. The Design area is an extremely versatile working space with a central built-in "Hub" that allows the team to discuss, create and play.
Part of the initial brief for the interior design agency was to create lots of useable wall space around the office so that the design team could pin up their sketches and concept boards. This serves as a fantastic way to share work in progress. It helps to foster a very collaborative work environment and we often have designers from different teams helping to brainstorm on each other's ideas.
It was also important to have a fully functioning model shop. Prototyping and the ability to explore initial concepts in three dimensions are critical factors towards the development of any product. The designers enjoy making quick foamcore study models to help determine sizing and general ergonomics.
In addition to the traditional model shop, Alpha has also invested in 3D printing. We have an on-site print lab with multiple machines that allow us to do quick prints using the latest stereolithography technology. Our CAD set up is equally robust and allows Alpha the opportunity to accelerate the development process by transferring a 3D file directly to our factories for costing and manufacturing purposes.
Throughout the office we have several huge pieces of artwork that adorn the wall space. The murals are a fun way to represent some of the major toy properties we have in development and brings a playful feel to our working environment. Most of the artwork has been created by our in-house design team and is a great way to show off their creative talents. A giant sized statue of our favourite Super Wings character, Jett, welcomes guests as they enter through the reception area.
Of course, what would any good toy company be without some fun and games? As a way to keep the creative juices flowing, you might find a sporadic game of table soccer kicking off in the kitchen area or a bocce ball tournament in the outdoor activity space.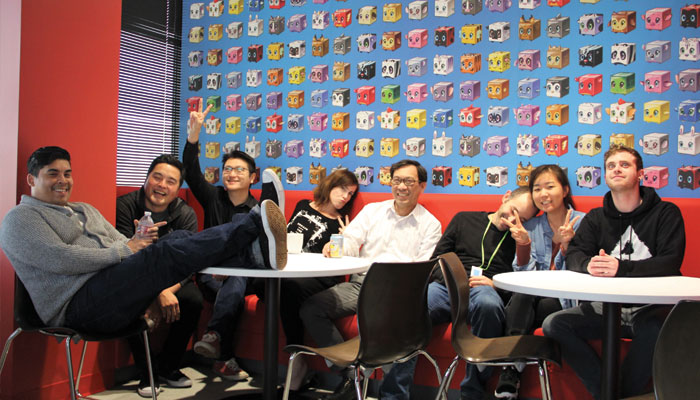 Creating Dreams
As any good creative leader will attest, the key to a high performing design team is to foster a culture that thrives on "innovation through inspiration". These are important words that help define the Alpha mindset.
Alpha Group is headquartered in Guangzhou, China and an important part of the Alpha culture is the fact that the design team is made up of individuals from different corners of the world. Currently, we have team members from China, Korea, U.K., Latin America and the USA. This melting pot of cultures brings a great sensibility to the way we think and design toys for children around the globe.
Brainstorms are an integral part of the design and development process and Alpha strives to make sure these events are fun, yet highly productive. From playing around in a hands-on children's exhibit to volley ball games on the beach, our brainstorming process provides a great forum for team building whilst delivering tons of great toy ideas. Our brainstorms have produced incredible results and the Alpha design team has recently acquired several master toy rights for some key toy properties.
The designers often organize creative excursions to help with their creative thought process and to "dream up" new toy ideas. Trend shopping is a key component to understanding what is happening in other areas of design that can help influence our approach to creating products for children. Our inspiration can come from any area of design such as fashion, architecture, automotive or consumer electronics. Unique toy ideas can also evolve from a visit to a museum, gallery or exhibit and we make concerted efforts to keep abreast of events happening in the art and design scene.
As Alpha Group continues to grow, we are constantly searching for new and innovative ways to fuel our creative process. We regard ourselves as a 'blank canvas' and truly value the idea of creative partnerships. Our current external interactions involve collaborations with inventors, licensors, designers, studios and writers from all around the world.
We are very excited about the opportunities ahead and we look forward to continuing to create fun and dreams for children everywhere.
"Explore. Dream. Discover."
Mark Twain