Richard C. Levy discusses the legacy of his friend, legendary inventor Ralph Baer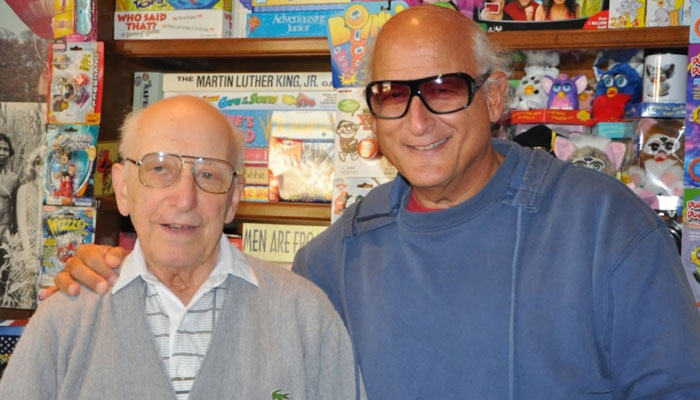 Richard, how are you?! You recently contributed an article to The Smithsonian's Lemelson Center. For those that don't know, what's that?
To give it it's full name, it's The Jerome and Dorothy Lemelson Center for the Study of Invention and Innovation. Since the mid-1990s, it's led the study of invention and innovation at the Smithsonian Institution.
In what way?       
It works with the museum's archive and artefacts to explore creativity and help the public learn to invent, problem solve and make real changes in their lives and communities. The Lemelson Center also promotes stories about inventors and their work. It's a fantastic resource; they really value creativity.
Sounds great! The article you wrote was about your friend, Ralph Baer. Tell me about Ralph. 
Well, yesterday – the 8th of March – marked the 100th anniversary of Ralph Baer's birth. Ralph was a great inventor and a great guy. Sadly, he passed away in 2014. His birthday is being celebrated by the Lemelson Center… He's often called the father of video games. Ralph was the brains behind the home-video game console; he drove the idea of creating a game to play on a television screen. He also created the first light gun and game; Shooting Gallery. Closer to our own industry, Ralph co-developed a number of popular electronic games…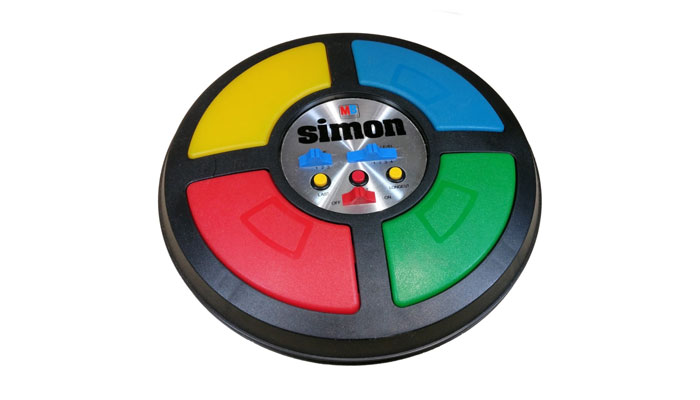 Most notably?
Most notably, Simon. He teamed up with Howard J. Morrison on that, and on Super Simon the following year.
How did you meet Ralph?
Way back in 1999, I'd been hired as a new-product-acquisition consultant… Educational Insights gave me a two-year assignment to look for product they could license and sell in the mass market. So I was looking to open doors to the independent inventor community, both in the USA and overseas. I only knew Ralph by reputation at that point; we'd never met. But – even at that time – Ralph had licensed around fifty concepts; he held 50 patents in the US and around 100 worldwide. Prolific guy!
But you say you'd not met him at that point?
No, never met. Nevertheless, he was one of the first calls I made… Then, when I did my first inventor swing round the country, I visited Ralph at his home in Manchester, New Hampshire. And let me say this: he couldn't've been more warm or more welcoming; he was a great, great guy. That visit was the start of a professional relationship and personal friendship that lasted 15 years.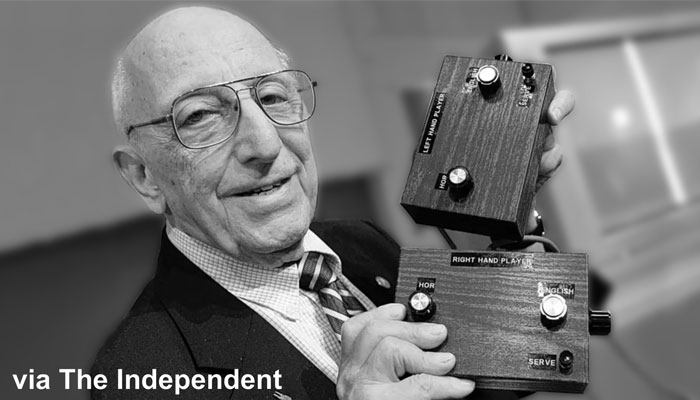 2014?
Yes, until his passing in 2014. I am happy to say our relationship grew even stronger when my wife and I relocated to Florida. Ralph had a winter getaway nearby; an apartment and workshop… Ralph was never far from a workshop! So he was just a 10-minute drive up the road from us. We spent many hours visiting each other, just enjoying lunches and noodling ideas.
What made him a fantastic inventor, do you think?
First and foremost, Ralph was a Promethean talent. He had a fantastic, nimble, creative mind. He really seemed born to invention. In fact, I once asked Ralph if he ever thought of giving up his dream of becoming an inventor. He said to me, "Heck, no. How can you stop breathing?" On top of that, he also knew how to deal with people! He'd sail through the "administrivia" of corporate process with great style.
Administrivia! Great word! I like that a lot. That communicates a great deal in a very short amount of space!
I'm inclined to say that – as you know – the toy industry is a high-wire act. And  it's a high-wire act that has no safety net! Manufacturers and publishers walk a financial tightrope; one that stretches from one Christmas to the next. And, like other entertainment industries, toys and games thrives on trends, ballyhoos, egos, originality, and all the smoke and mirrors. Ralph navigated those waters brilliantly.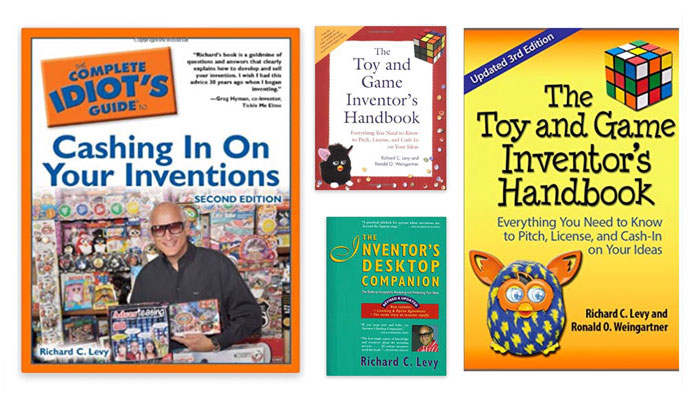 Before we started speaking, you mentioned that Ralph gave some advice to new inventors in your book, The Toy & Game Inventor's Handbook…
Yes! When Ron Weingartner and I co-authored that title, Ralph answered some of our questions with generosity and fantastic insight.
Well, with your permission, we'll pop some of that advice below the interview… Just a few lines of wisdom. It does sound though, Richard, like the industry lost a wonderful figure, and you lost a great friend – one whose achievements should be celebrated.
Absolutely. To say Ralph left footprints in my heart would be a huge understatement. I miss him greatly, but I'll always be grateful for the time I spent with him. Few people I've met exhibit a greater diversity of skills, or have touched more lives with their work than Ralph. Rest in Peace, my dear friend.
It seems odd to be saying it to you so late Richard, but I can sense your loss, I really can. I'm so sorry for that, and I do want to thank you for joining us and talking about Ralph in this way.
Ralph Baer's advice, as it appears in The Toy & Game Inventor's Handbook, by Richard C. Levy and Ron Weingartner:
What makes a great game?
Any game you can get by the nay-sayers (our dear customers). But it had better be intuitively playable like Simon.
Who or what inspired you to become an inventor?
I'm an electrical engineer, and a mechanical engineer by osmosis. Inventing was handed down to me by in my genes by some long-since-dead ancestor. Thank you, whoever you are.
What sparks original ideas?
Working on one thing that suggests another. Discussing ideas with associates that lead to unforeseen Eurekas… Looking for an application for some new, low-cost piece of electronic hardware that opens up novel product opportunities.
What advice do you give would-be inventors?
Go get a job! Seriously, if you have that inventing urge real bad, then go for it!
–
To stay in the loop with the latest news, interviews and features from the world of toy and game design, sign up to our weekly newsletter here