Spin Master details "biggest production to date" in Unicorn Academy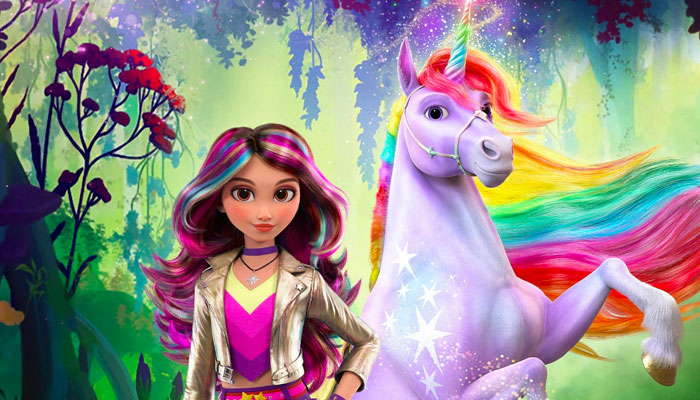 Spin Master has detailed its latest category-spanning brand, Unicorn Academy.
A Netflix-original animated series, produced by Spin Master Entertainment, follows Sophia as she discovers her destiny as a unicorn rider. The adventure begins with a 72-minute movie premiere event and episodic content slated for release this fall, followed by a toy line, digital game and licensed consumer product rollout in 2024.
The series is adapted from The New York Times bestselling books originated and published by Nosy Crow, written by Julie Sykes and published in North America by Penguin Random House.
"We are thrilled to invite kids to unlock the magic along with us at Unicorn Academy," said Jennifer Dodge, Spin Master's President of Entertainment.
"Engaging characters, exciting stories, and of course, majestic unicorns with magical powers will captivate audiences of all ages. The diverse heroes from the original book series along with the powerful bond between rider and unicorn inspired us to create a vibrant, animated adaptation. Set in an enchanting world of magic and mystery, stories are brought to life with world-class animation, a cinematic score, and irresistible songs for an immersive entertainment experience."
Max Rangel, Spin Master's Global President and CEO, added: "Our team has done an amazing job of bringing the magic of Unicorn Academy across all play patterns.
"We want to be where kids are; whether it's in toy boxes, on their TV screens, or on digital devices, Unicorn Academy will be there to ignite, engage and inspire new fans. Kids are going to fall in love with the experience of connecting with the characters and entering the world of Unicorn Island. This is our biggest production to date because we truly believe this will resonate with a generation of kids on various play platforms."
–
To stay in the loop with the latest news, interviews and features from the world of toy and game design, sign up to our weekly newsletter here