Steamforged Games readies new edition of Reiner Knizia's Medici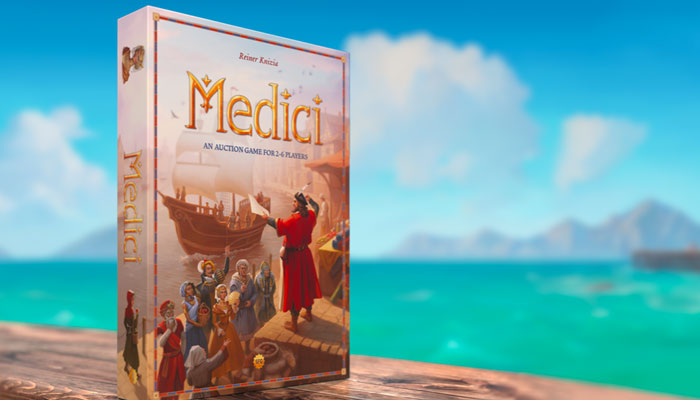 Steamforged Games is set to launch a new edition of Medici, designed by Reiner Knizia.
Set for a Q1 2024 release, Medici is a popular auction game that debuted in the Nineties, winning the Meeples' Choice Award and making the Spiel de Jahres 'Recommended' Game of the Year shortlist. This new version boasts fresh artwork, new ship tokens and player aid cards.
"Medici is a classic," said Rich Loxam, co-founder and CEO of Steamforged.
"It's exciting to be bringing a new edition to life for new and old players to enjoy, and I'm incredibly proud of the work that's gone into it. It's a genuine honour to be partnering with an iconic, industry-defining designer like Reiner Knizia.
"We've been working closely with Reiner to put a fresh spin on the original vision, and the final result really is something special."
Taking on the role of seafaring traders, the game sees players present goods to be auctioned and bid to fill their ships with cargo. When each round ends, players receive cash for their wares – but you have to careful with bidding as your money is also your end-game points.
–
To stay in the loop with the latest news, interviews and features from the world of toy and game design, sign up to our weekly newsletter here