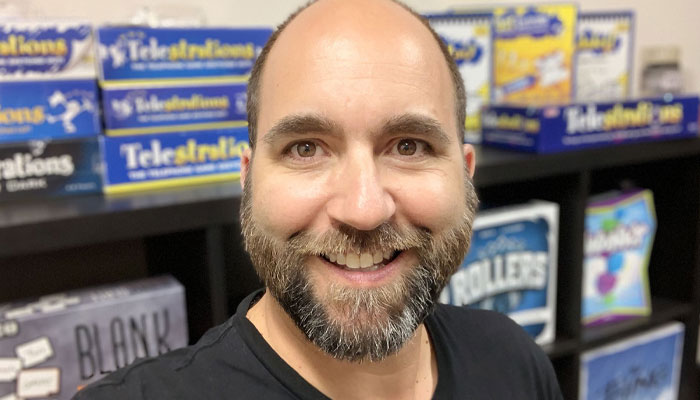 A game ten years in the making, the story behind Arokah is almost as intriguing as the puzzle itself.
Arokah started life as a new mathematical discovery by Steve C. Brazier. He found a unique set of shapes that combined to form a multitude of organic designs, some even resembling flowers and snowflakes found in nature.
Why the Arokah shapes form these patterns remains a mystery, and is even the subject of studies by mathematicians at the University of Cambridge.
The game itself sees players take on a series of puzzle challenges, beginning with some of the simpler tasks before eventually attempting the tough 'Master Challenges'. But Arokah's move from mathematical curiosity to boxed puzzle game didn't happen overnight.
"The process took years," Brazier tells us.
"The first eureka moment was when I decided to cut each shape out to discover how well they might fit together. After cutting them out of paper, I then made them out of wood in order to manipulate them more easily. I stained the pieces and when I showed the family they went crazy. That's when I knew I had something that was attractive and I could commercialise. I didn't know exactly what form this would take– I wasn't thinking of it as a game back then – but it looked very cool.
"I left my job in 2010 to begin the process of protecting the design. That took a lot of time and money, and so during that process I mastered how to make prototypes to start taking Arokah out to show people."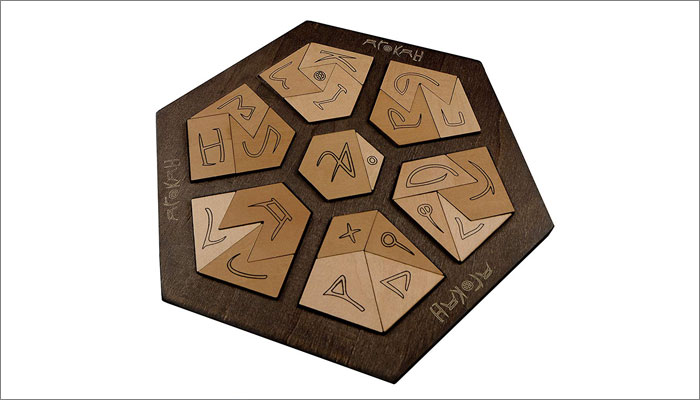 It wasn't until 2016 that Brazier took the first steps towards making Arokah a commercial proposition.
"We took it to J.K Rowling's agency as the shape and feel of it had a very magical vibe – it's the sort of thing you could see them playing in a Harry Potter movie," Brazier adds.
Seeking a license deal with a major games company, Arokah was taken to the Nuremberg and New York Toy Fairs.
"The vast majority that saw it, liked it and thought it was unique," says Brazier. "However, they also saw it as niche and abstract, and as with many large companies, are quite risk-averse. They wanted to see an established track record of sales before taking it on. That's when I realised I had to do a lot more work myself first!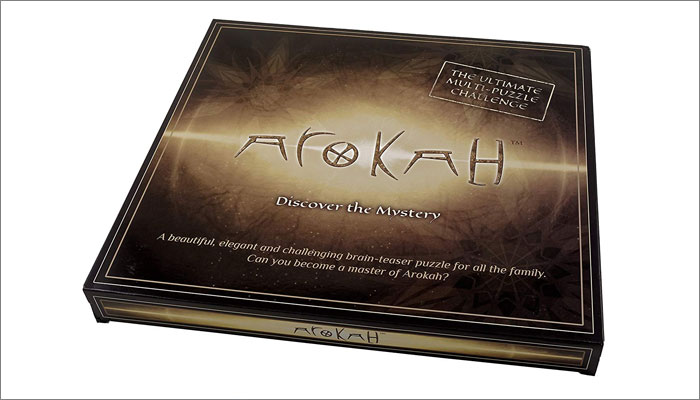 Brazier then formed a partnership with the established games company Asmodee, who are now helping to bring Arokah to the retail market through their distribution channels.
"Seven Towns' Mike Moody is an advocate of Arokah [he has stated to the effect that it has classic brand potential in the same vein as Rubik's Cube, Scrabble and Jenga] and he introduced me to Asmodee," Brazier adds.
"I went to meet them in France and that's how that relationship began. As I was new to the industry, I knew I'd rather find the right people to work with, than go in blind. That's why I looked to Asmodee, who have expertise in areas I don't – it's important that my lack of experience in the games industry doesn't become the weak link in this exciting venture."
And having been in the industry for a few years now, Brazier is no stranger to the difficulties in ensuring your product stands out from the crowd – something that was hammered home at the trade shows earlier this year.
"I went to Nuremberg this year – it's enough to put anyone off!" confesses Brazier.
"Don't get me wrong – it's a wonderful and exhilarating event, however when you realise that just Asmodee alone have 6,000 lines and you're just one of them, it can all seem quite daunting.
"Any hall, whatever type of toy or game it is, they are your competition. It's immense. With celebrity help however, [actress Kara Tointon is a key part of the Arokah team] I'm trying to draw attention to Arokah in different ways. My approach is not to join the 6,000; I want and need to do things differently."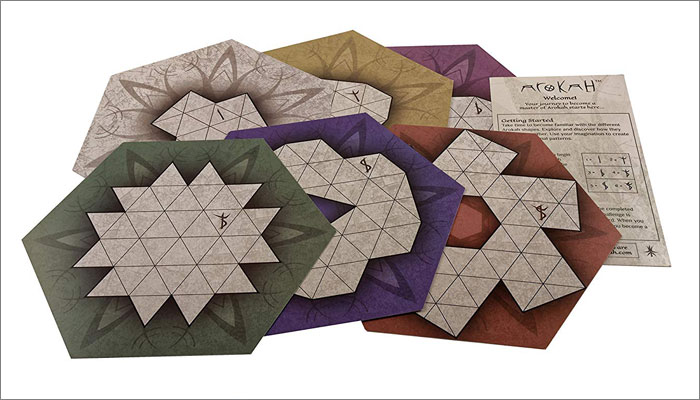 Away from the games market, Brazier has found Arokah has a broad appeal that touches many sectors.
He states: "When I made the first one, people knew it was visually attractive even if they didn't know what it was!"
Looking ahead, 2019 is set to be a key year for Brazier and Arokah, with a book, new expansion packs of additional puzzles as well as an app on the horizon to help further establish the brand.
"The potential for the brand is limitless – what Sudoku is for numbers, Arokah can be for shapes."