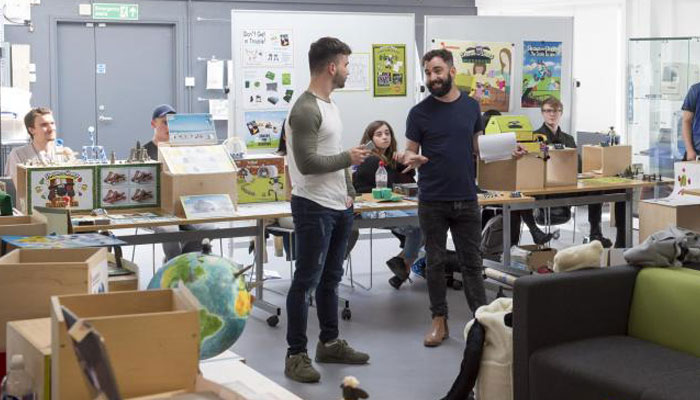 Product design students from the University of Sussex have had the unique opportunity of pitching toy design concepts to Aardman.
Designs by 28 students were put before Adam Vincent-Garland, senior interactive and product development executive at Aardman, as part of an exclusive link-up between the studio and the University of Sussex, set up by Mojo Nation.
Second-year product design students were tasked by Aardman to produce a toy to be considered for the upcoming Shaun the Sheep 2 movie, and Aardman now has the option to incorporate their favourite student designs into the Shaun the Sheep product line.
"This has been an absolutely fantastic experience for all students involved and the possibility that their design could become a toy for children around the world really is about as good as it gets for any product designer, whatever their level of experience," said Diane Simpson-Little, senior teaching fellow in engineering and design at the University of Sussex.
"This has been a fantastic learning curve for all our students and a wonderful motivator, not only knowing the potential of the prize on offer but in working towards delivering something that can match the high standards expected of such a popular global brand as Aardman."
Students spent 12 weeks honing their designs as part of the toy and game design module, which forms part of the degree.
"The students did a great job and presented their ideas professionally with a good understanding of the brand and marketplace," said Vincent-Garland.
"It was brilliant to see so many interesting ideas with heaps of potential."
Mojo Nation co-founder Billy Langsworthy, added: "It's great for a company like Aardman to engage with design students in such a way and hopefully more IP owners will follow suit in seeing what budding toy design talent can create for their licenses. If any firms want to work closer with the UK's top design students, please do get in touch with us here at Mojo Nation."