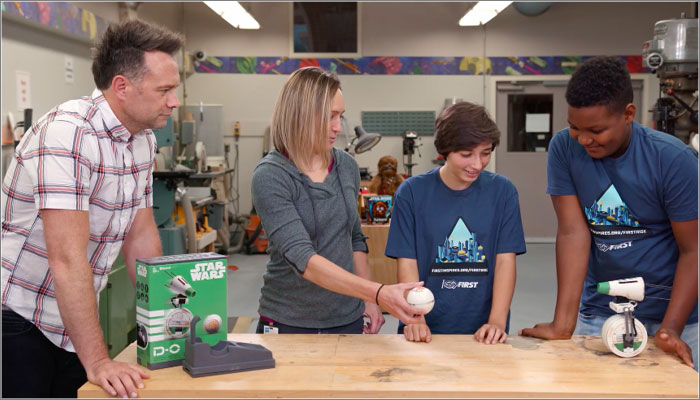 Hasbro's Phil Sage and Melissa Hershey lifted the lid on the development process behind the firm's new Star Wars D-O Interactive Droid in the first episode of new Star Wars Kids YouTube series, Galactic Builders.
The episode saw Daniel and Lyndsay, two students at FIRST – a non-profit designed to advance science, technology, engineering and math – head to Hasbro HQ to speak with Sage and Hershey about the balance between creativity, form and function, and the technology that goes into releasing a Star Wars toy.
Hasbro's D-O Interactive Droid allows kids and fans to display and play with a replica of the droid. It has a self-balancing wheel, multiple modes of play, moving head and antennas, and features light-up LED eyes, sound effects, and premium deco inspired by its appearance in the upcoming Star Wars: The Rise of Skywalker.
Check out Hasbro's D-O Interactive Droid in action via the video below: