2021: The Year to Go Green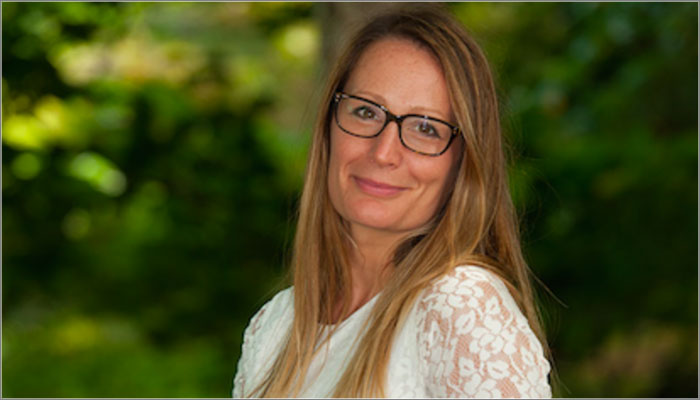 The world changed in 2020!  For some it was truly devastating and many will be working hard to steer their life back to some kind of normality. For others, the year enabled them to take a breath and realign what their purpose is; reassessing how they want to live their life and run their business.  
So many questions were thrown up in the air which brought a real focus to how to reset and build a better future. Many progressed their business by five years within a few months, which is an extraordinary achievement.
Building that better future leads me nicely into the work I have been driving at Products of Change, working closely with the brand and licensing industry, from licensors, retailers and manufacturers through to the creative industry supporting this phenomenal business to build more sustainable practices.
With climate change impacting business this year like never before, we can see the correlation between our 'take, make, waste' society and the impact that has on our ability to operate as normal. We need to reimagine what normal looks like to future-proof our business and take those first, simple steps to becoming more sustainable as a business and, more importantly, as an industry.
This isn't only what is required of industry, but what the consumer is requesting.  According to research from YouGov, 64% of people want to support local businesses and buy local products as a result of coronavirus. We are also seeing huge shifts in consumer behaviour regarding second-hand shopping, with the online second-hand market set to grow 69% from 2019 to 2021. According to the ThreadUp's Resale Report in 2020, this new market will grow to almost twice the size of fast fashion by 2029; a huge shift.
Imagine if we take these new business models and bring them in to the toy space. Take for example Patagonia, where you can either buy new or have an option to buy re-used for a little less money on the same platform.
"With innovations around packaging, recycled plastics and green transportation, as well as fresh business models being embraced by consumers, 2020 highlighted the change required and steered our ships onto a new course.
Take a second and think about this; it's so clever… You don't have the cost of producing, packaging and shipping a new product – or the carbon output and cost to the environment.
There is a huge value to this. If you sell at a price that's 70% of the new product price, the majority of that is pure profit, which rapidly becomes an extremely efficient business model that is good for the environment. Offer a blended service and you have the best of both worlds.
This year, Ikea launched a similar scheme where  customers receive a gift card for sending back fully- assembled pieces of Ikea furniture. The customer then uses that gift card in store, whilst the used furniture creates a bargain in their savers section.
"Sustainability is the defining issue of our time and Ikea is committed to being part of the solution to promote sustainable consumption and combat climate change," said Peter Jelkeby, Ikea UK and Ireland Chief Executive and Chief Sustainability Officer.
The latest retail report from Cybertill and Retail Gazettes – 'Lets Innovate Sustainably' – released in November 2020, states that sustainable packaging remains the biggest investment focus, with 44% of retail tech leaders saying it's their company's priority.
We heard this first-hand from LEGO during their presentation at the Sustainability in Licensing Conference held in November 2020, as well as in their statement detailing a move to recyclable paper packaging.
The report goes on to say that Sainsbury's revealed it would work towards cutting its plastic packaging by 50% over the next five years, and that ethical product lines are the most popular area of focus for retailers (42%) followed by product recycling (32%).
With the arrival of new technology for packaging, recycled plastics, green transportation, as well as new business models being embraced by consumers, 2020 highlighted the change required and steered our ships onto a new course.
Looking to the New Year, 2021 will be the year of collaboration for change, technological growth and investment as well as the advancement of green industry; how exciting!
Helena Mansell-Stopher is the Founder of Products of Change, an online education platform and peer-to-peer networking hub (www.productsofchange.com), as well as Conference Director for the Sustainability in Licensing Conference, taking place on June 24th at The British Library.
—-
To stay in the loop with the latest news, interviews and features from the world of toy and game design, sign up to our weekly newsletter here