7th's Duncan Fitzsimons on how to trick your brain into having ideas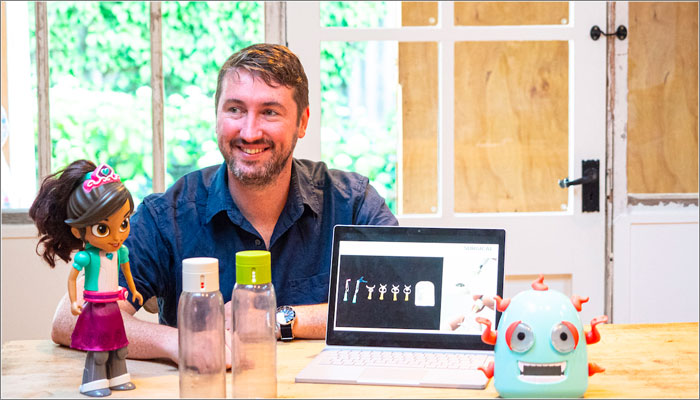 Duncan Fitzsimons is the founder and director at 7th, an award-winning product design and invention studio.
7th's many notable success stories spans industries and includes the Dot Bottle for Joseph Joseph, the world's first foldable wheelchair wheels Morph Wheels and even SP.Eye, a game-changing medical innovation for precise eye injections.
In the world of toys, 7th has worked with multiple clients, including Vivid on Transforming Nella and Thought Machine on Money Monsters, and in the last few years has embraced the world of toy invention, licensing some top secret concepts that should land on shelves soon.
We caught up Duncan to learn more about his journey into toys, how the play space compares to the medical industry and what he does to fuel his creativity.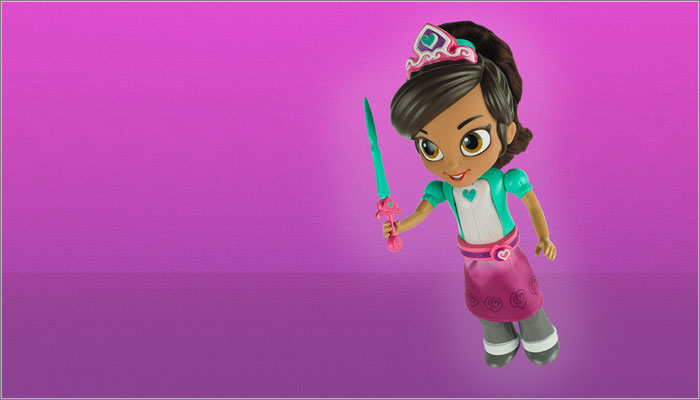 Hi Duncan, so to kick us off, how did you get started in the world of design, and what was the first toy project you worked on?
Ha! Well the most truthful answer would be any one of the many hare-brained toys I made for myself as a kid. Highlights include a bike with skis instead of wheels, a disastrous attempt at a radio-controlled ball – which simply destroyed all my footballs and my radio controlled car – and an enormously powerful kite that nearly killed me on several occasions – I still have that one in my attic!
Professionally, this passion for making things took me off to study Mechanical Engineering at university and then Industrial Design at the Royal College of Art. The experience of being at the RCA in particular catapulted me into a career running my own studio as a product designer and engineering consultant.
My studio, 7th, has designed and delivered quite a selection of game changing and internationally award-winning new products across a very wide range of industries, including consumer products, medical devices and toys amongst others.
After winning Transport Design of the Year, my design for the world's first foldable wheelchair wheel is now in the permanent collection at the Design Museum in London… something which I still can't quite believe!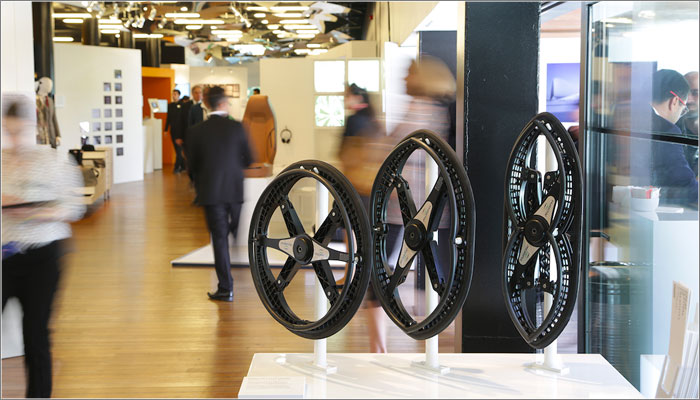 That's incredible and quite a badge of honour! I'll look out for it next time I visit! And how did toys enter the picture?
We only worked on our first toy project a few years ago, but once we did there was no going back. And these projects weren't always for toy companies; we had an absolute blast designing Money Monsters – a digital money box for kids with fin-tech trailblazers Thought Machine. It ended up making a big splash at Olympia Toy Fair and showed us there was still space for disruption in the market, especially bringing in ideas and technologies from other industries.
We also worked with Microsoft Research on the design of Code Jumper, a set of physical products which can be plugged together to help teach coding to children who are blind. This year Code Jumper was awarded a Best of Innovation Award at CES, which we're over the moon about!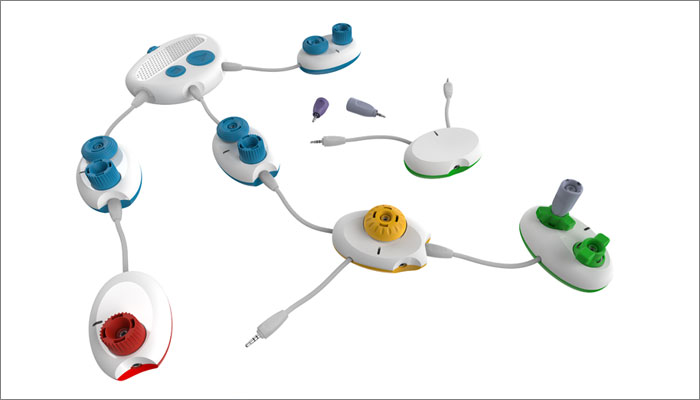 As we started to work in and around this space, we also realised we were always collecting tons of in-house invention ideas for a rainy day that never got made. We decided to start making these into toys and games for licensing!
Having worked across multiple industries, are any challenges unique to the toy space?
Every industry we work in has a different balance of the same priorities; uniqueness, cost, value, reliability, manufacturability, safety and so on.
The standout difference in the toy space is challenging, but it's also the best bit – that new ideas must be fun! It means we make prototypes as soon as humanly possible and if they don't put a grin on our faces then we know we might be wasting our time. Sometimes they put a huge grin on our faces the first time, and then we know we're on to a winner!
To that point, you also design medical devices and you're a director at Salar Surgical which manufactures one of these surgical products; are there any strange crossovers between the work you do there, and with what you're doing in the world of toys?
Absolutely! Right at the heart of what we do is that; one, we solve problems and two, we know how to make things.
How do we create something truly new? How do we do something previously considered impossible? How do we make a product that is safe? And how can we make sure people can afford it? These are the same questions we ask of a project whether it's a toy, a game or a surgical device for giving injections into eyes!
When we worked on our first toy projects, we were amazed at how seamlessly we were able to apply our existing skill set to these new projects.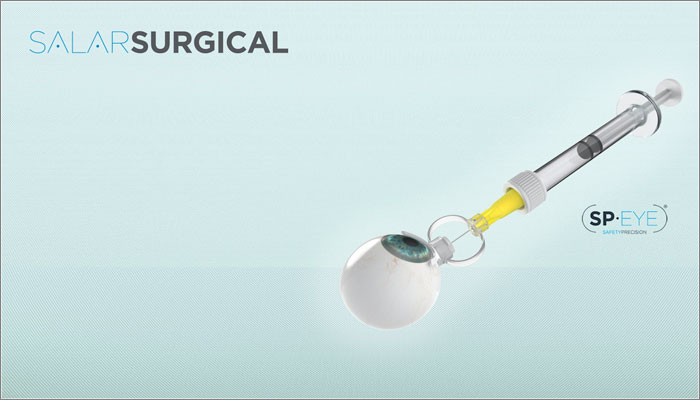 Fascinating; although I'm having trouble shaking images of eye injections now so let's move on swiftly! For the last few years we've been delighted to see at the Mojo Pitch; how have you found the event?
It was fantastic… and I'm not just saying that. This is such a great industry with a lot of people working in it who are genuinely an enormous pleasure to meet with. When you're quite new to it, that's really something to behold. And some of the most amazing people I've met have been at this event – so you must be doing something right!
That's kind of you to say so! And without getting anyone in trouble, we understand you licensed an exciting concept via Anjar & Becker Associates; what can you tell us about the idea, and what made those guys a great fit for it to take it on its agent?
Right now, I can't tell you very much at all… you'll just have to wait and see! But this concept absolutely was one of those which put a huge grin on our faces the moment we made our first prototypes.
It was also one of our earliest in-house inventions and at that stage we didn't know who in the industry was best placed to make the most from it. When I saw the Beckers react to our prototypes in the same way we did, I knew they shared our excitement and saw perhaps even more potential for it than we'd imagined. It was a perfect fit.
Anjar worked quickly and closely with us to help grow and develop the offering and signed a license to a fantastic major toy company for 2021 release. We're incredibly excited for the next steps!
Exciting times – I'll keep an eye out! And now you've been bitten by the inventing bug, how do you fuel your creativity and keep those ideas coming?
There are so many answers to this. And I nearly said "coffee" but that's not true at all!
We try to be careful and targeted with where we focus our attention, but you can never have a eureka moment within a fully rigid development process. My favourite approach is to feed your brain with as much inspiring information as possible and then trick it into coming up with ideas when it's not paying attention.
Tinkering, experimenting, playing, and losing yourself in interesting places like museums, hardware stores, or a messy workshop all work really well. I have a drawer full of LEGO Technic, Blu-Tack and assorted magnets right by my desk for this exact reason!
Sounds like a perfect cocktail for creativity. And how has lockdown had an impact – good or bad – on how you design?
It's funny, but it hasn't had anywhere near the impact I thought it would. I think we have the wonders of digital connectivity to thank for that… there are no huge barriers to having group discussions, sharing ideas and sketches and so on. And when working in a team I think it can sometimes even help, in that everyone feels that tiny little bit more freedom to pursue off-piste ideas, before we come back together to discuss.
Perhaps a little bit of isolation can be good for avoiding design by consensus within a team. Let's get more crazy ideas on the table. If we give ourselves the time to pursue and develop them, we might just make them work!
Absolutely! A huge thanks for taking time to out chat Duncan; let's catch up again soon! And for anyone interested in 7th, you can find out more at www.7th-london.com
—-
To stay in the loop with the latest news, interviews and features from the world of toy and game design, sign up to our weekly newsletter here