A smartphone-controlled paper plane? POWERUP's Shai Goitein discusses his fantastic invention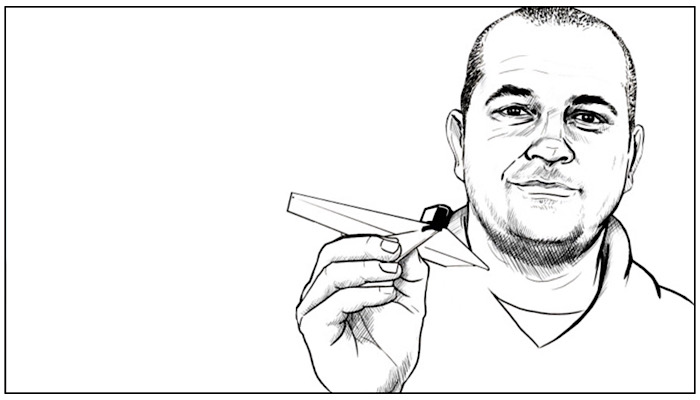 Smartphone-controlled paper planes… Shai, I absolutely LOVE these products! For those that don't know POWERUP, though, explain what they do…
Thank you! I've enjoyed evolving POWERUP over the years and finding new ways to fly paper airplanes. Our most popular product, the POWERUP 4.0, is a propulsion and control module that lets you convert any paper airplane into a remote-controlled flying aircraft. It's capable of flying up to 10 minutes by using your smartphone as a controller.
I just download an app on my phone, presumably?
Yes. And thanks to the sensor technology in the module control, it's easy and intuitive to control almost any airplane you attach to it – even in windy conditions.
You say any aeroplane attached to it – that's paper planes… Anything else?
With the POWERUP 4.0, you can fly paper, balsa-wood, foam… the design options are as endless as your imagination!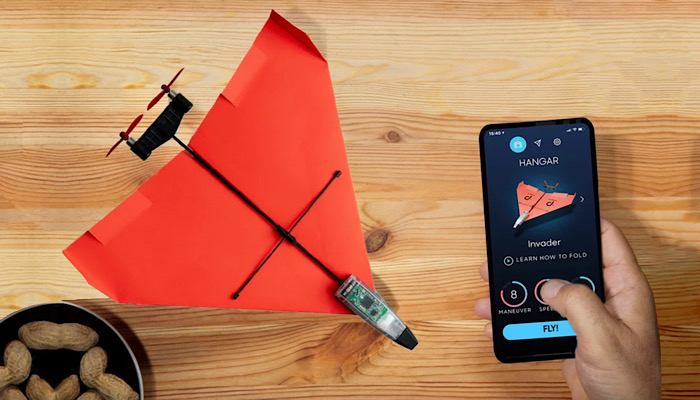 Love it! I really do think this is the most interesting thing to happen to paper planes in a hundred years! How did it come about? How did you make it happen?
The idea emerged while I was volunteering with underprivileged teens. I was teaching them aerospace principles through project-based learning. As a flight enthusiast – and passionate industrial designer – it was a natural step for me to find a way to commercialise my invention. I knew I could make it into a viable product to share with the world – a remote controlled paper airplane.
What was your journey to market?
Our first product was introduced back in 2012, the POWERUP 1.0. That was a simple version without control – just free flight. This model is actually still sold today as the POWERUP 2.0… It incorporates the magic of powered paper airplanes, just without the control. You fold, launch, and see your creation defy gravity and soar into the sky. Starting with the simplified version allowed me to explore the interest in the concept while minimising the complexity and the risk.
Makes sense.
Following the success of the first generation, we further developed more complex and tech driven POWERUP kits. That included launching Kickstarters for the POWERUP 3.0 in 2013, where we reached our goal in less than eight hours… All thanks to the support of more than 21,000 backers! The POWERUP 4.0 came in 2019. As our kits have evolved, we've also partnered with companies such as Nighthawk Gliders and Flite Test to replicate some of our favourite aircrafts like the Tornado Updraft 12 and F22 Raptor®.
Terrific! Kickstarter is a notoriously hit and miss platform, Shai. How the heck did you reach your first goal in just eight hours? What's your secret?!
The secret was in the product! A simple, iconic idea incorporating the magical 'wow' factor is sometimes all you really need. We also had an amazing team that helped us communicate the brand to the masses.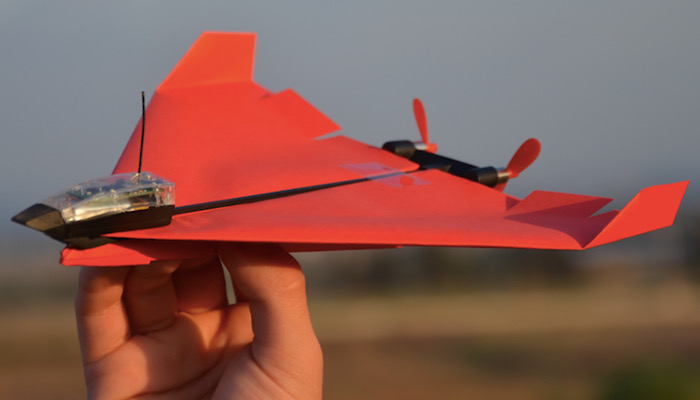 What advice would you give people using Kickstarter for the first time?
Kickstarter has evolved and changed over the years since our first launch in 2013. You need to be sure why you're using Kickstarter: whether it's for funding, assessing, or marketing, for example. You also need to work out what you want your end goal and deliverables to be. Now, it requires a lot of expertise and initial investment, but if you have that 'secret sauce' in your product and campaign, it'll succeed regardless of your marketing effort and investment.
You mentioned your amazing team earlier. Who's on that now?
We're a very small team and family owned. We work with a handful of dedicated partners that help us fulfil our next big thing.
And did I hear you right earlier: did you say you had this idea back when you were teaching aerospace principles through project-based learning? To kids?
Yes!
What's your background then, Shai? What did you do before reinventing the paper plane?
Since I was six years old, I've loved things that fly! From balsa gliders and rockets to hang gliders and paragliders later in my life. Eventually, I went to school for industrial design and became a cargo pilot in my military service. I then managed the design division of digital printing at Kodak for more than 10 years, and that gave me the experience and confidence to develop and commercialise my own products and inventions.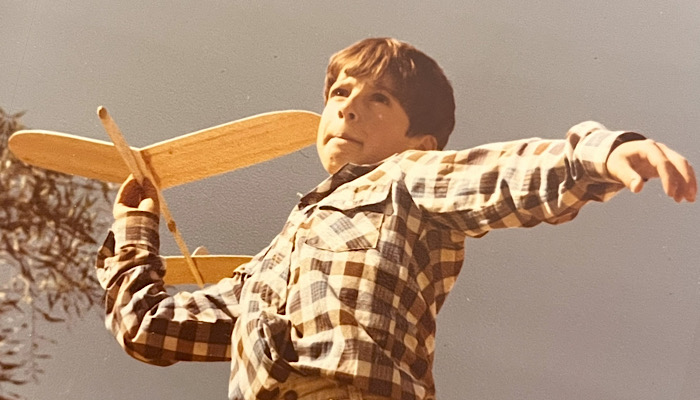 Brilliant! What an amazing story! What's next for POWERUP?
We were noticing customers were inventing amazing flying machines using our POWERUP kits, so we're developing a new platform to help customers become more creative and share their knowledge with their peers. We want to empower our creative community to celebrate the joy of flight with everyone!
Good answer. Thank you. Finally, Shai, what's the most interesting object in your office or on your desk?
I have a laser cut sailboat that I like to assemble in my spare time. It helps clear my mind while also inspiring me and filling me with joy.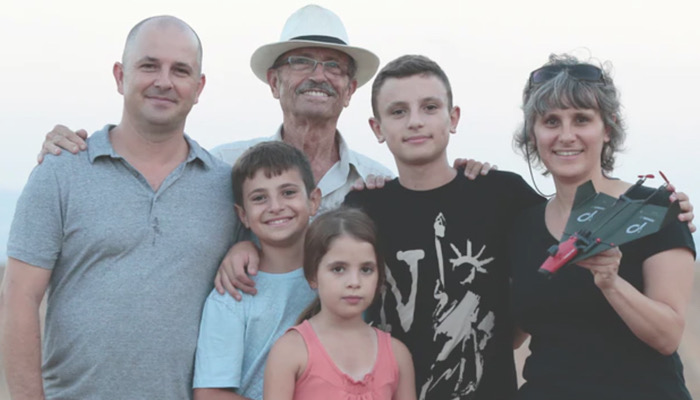 –
To stay in the loop with the latest news, interviews and features from the world of toy and game design, sign up to our weekly newsletter here