Aardman's Cracking Ideas competition tasks young inventors to design something to 'make life better'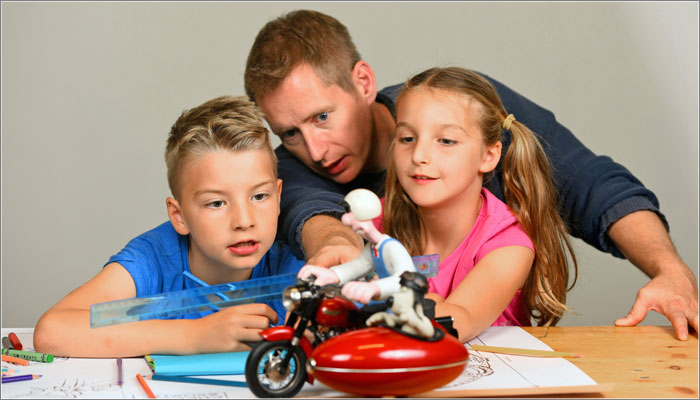 Aardman has teamed with The Intellectual Property Office (IPO) to launch Cracking Ideas, a competition that invites young inventors to design something to 'make life better'.
The challenge encourages children aged 5 to 11 to take inspiration from Wallace & Gromit's inventions, engaging them in product design and highlighting the importance of protecting their intellectual property.
The prize-winning invention will star in a new Wallace & Gromit digital research project in 2020, and they'll also win an Aardman model making workshop for their school.
"All around us, everywhere we look, there are objects created by clever inventors like Wallace & Gromit" said Tim Moss, CEO of the IPO.
"Whether simple or high tech, these inventions make our world a better, safer, easier place in which to live. Young people have the gift of imagination without limits. We're excited to see what 'cracking ideas' the nation's budding inventors can come up with for making life better. Along the way, we want to help them understand how to get the credit they deserve for their ideas and creations – that's where intellectual property comes in."
Merlin Crossingham, creative director for Aardman, added: "We can't wait for young people all over the UK to get creative, designing their out-of-this-world inventions. We look forward to seeing what ideas they come up with for making life better, when they join Wallace & Gromit on their latest 'Cracking Ideas' adventure!"
The competition is accompanied by learning resources and activity packs designed by Aardman.
For more information, head to: https://crackingideas.com/competitions, or watch the video below: