Aardman's Rob Goodchild discusses the key to designing great products for Morph

A new category of BLE's Kelvyn Gardner License This! competition is inviting inventors and designers to submit desktop product concepts based around Aardman's Morph brand.
Applicants for the product design category have been asked to submit a design for a Morph desktop product, such as a mouse, coffee mug, desk tidy or USB stick.
We caught up with Rob Goodchild, Commercial Director at Aardman, to find out more about the key to designing successful Morph products – and if you're interested in submitting designs to the competition, email ella.haynes@informa.com.

Rob, always great to chat. To kick us off, Morph is the focus of one of BLE's License This categories. How important are classic characters to the licensing market?
Classic characters tend to be less susceptible to trends or fads and so can provide a stable base in a portfolio of licensed brands. They also tend to have well established fan bases and can deliver year after year.
They key to success is to keep faithful to the brand's heart and soul while always finding new ways to delight your audience. With characters like Morph and Wallace and Gromit, we always look at how we can make everything relevant for new generations, while maintaining the nostalgia that keeps the adults engaged and sharing the warmth with their children and grandchildren.
What has been your favourite amongst the many Morph products or partnerships there have been?
Gosh there have been so many! It's great fun trawling through the archive.
In recent years, the Flair Plasticine Morph Kit was a success story. The execution was perfect, giving everyone the chance to make and own their own Morph – or Chas. From the packaging through to props and supporting materials they really tapped into the humour and found the perfect balance between retro and contemporary.
There have been some great examples of Morph products which play with his scale and the fact that he lives in our world. The Morph and Chas bookends are collectable now!
For anyone tackling the License This brief, what are some of the key brand values behind Morph?
It's just so playful. Morph and Chas are full of mischief but somewhere underneath that rivalry there is a friendship. There's also a lot of creativity, living as they do on an artist's desk and with all the history of being part of art shows such as Take Hart and SMart.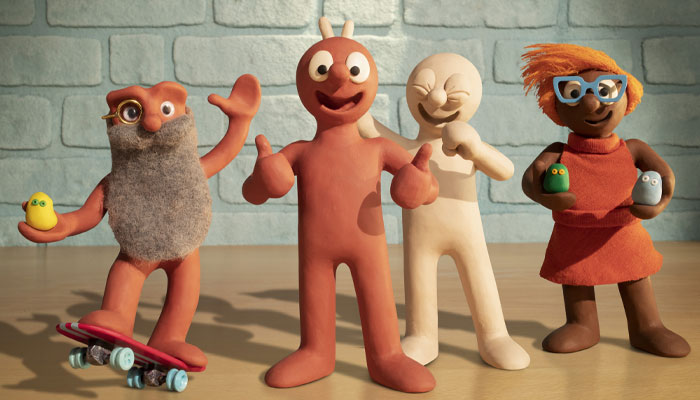 The brand has been around for decades – how has it evolved and remained relevant over the years?
What is wonderful is that this is still a brand for kids and we still make new episodes for broadcast on kids TV. We have recently released a new series called The Epic Adventures of Morph on Sky Kids and continue to have a strong YouTube following. While the props and setting have changed over the years – and now feature modern everyday gadgets like mobile phones – the characters and humour remain true.
We are also soon releasing a spin-off series called The Very Small Creatures, also on Sky Kids. This is a show for pre-schoolers – but not just pre-schoolers! – developed around a gang of curious, colourful blobs of clay which have featured in episodes alongside Morph and his friends over the years.
What, for you, is the key to designing great Morph product?
Watch the show and find inspiration! Try to find a product that both kids and adults will love and can share and that would be unique to Morph. Our biggest product successes have not been aimed just at retro collectors, but are functional and fun for everyone. Morph is 13cm tall, and he lives and interacts with the real world, so anything that nods to that in a funny way gives it an edge.
The brief for the License This challenge covers desk-top items. Can you talk us through any previously launched Aardman product that nailed this area?
My favourite recent collection was developed with Mustard Gifts, a very talented and innovative gift company who really understood Morph. The best line I think was the Morph splat coaster. A simple item but very true to the slapstick and something that would get used every day.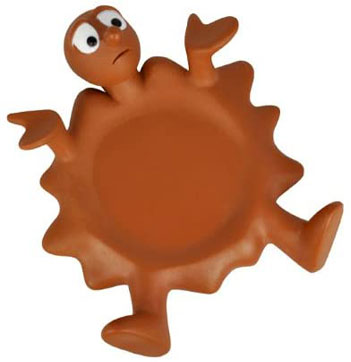 Why do you feel it's important to get new designers engaged with brands and licensed product?
We need each other. The licensing industry needs innovation and strong design to help us keep our offer fresh. Brands and characters provide a tangible way for inventors and designers to showcase their ideas and demonstrate application.
Aardman is a business built on creativity and innovation and we want to work with like-minded people and businesses. That's why we are so pleased to be part of the inaugural License This product design competition.
Thanks Rob – I'm looking forward to seeing what people come up!
—
To stay in the loop with the latest news, interviews and features from the world of toy and game design, sign up to our weekly newsletter here