ABC teams with Mattel for 'Dragons' Den' style-show for toy designers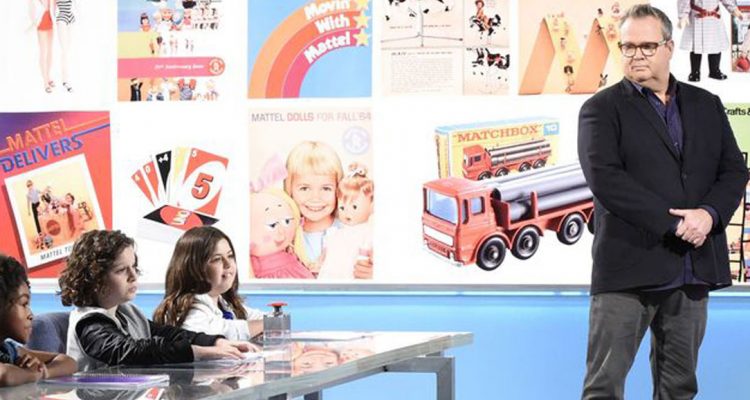 ABC and Mattel Creations have partnered to launch The Toy Box, a new show where toy designers aim to successfully pitch their concept to Mattel.
Hosted by Modern Family's Eric Stonestreet, The Toy Box sees designers and their creations put through a series of trials and tests before facing a panel of toy-loving kids.
"We are thrilled to provide a unique, behind-the-scenes look at the hard work, determination and creativity it takes to run a globally recognised, iconic creations company like Mattel," said Richard Dickson, president and chief operating officer at Mattel.
"I'M POSITIVE THE TOY BOX WILL INSPIRE KIDS, FAMILIES AND ANYONE WHO'S EVER DREAMT OF CREATING THE NEXT GREAT TOY."
RICHARD DICKSON, MATTEL

"I'm positive The Toy Box will inspire kids, families and anyone who's ever dreamt of creating the next great toy."
Rob Mills, SVP Alternative Series, Specials & Late Night of ABC, added, "The Toy Box is a unique and broadly appealing take on the popular competition-style television format, and we believe it will capture the imagination of viewers of all ages."
Each episode of The Toy Box will feature toy inventors from around the world as they compete for the opportunity to present their creations in the season finale.
The winner of the final episode wins the opportunity to bring their creation to market, with marketing, design and manufacturing support from Mattel.
The winning toy design will be available for purchase at Toys R Us as the season finale airs.
The Toy Box debuts in the US in April.
Save
Save