ABLAZE's Rich Young on expanding the world of Dobble through a new graphic novel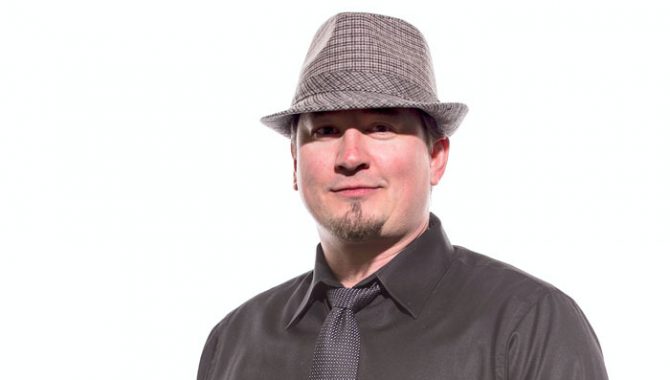 Rich, it's great to connect. To kick us off, for anyone new to ABLAZE, talk us through where the company sits in the world of publishing. What kinds of comics and graphic novels are you passionate about putting out into the world?
The mantra of ABLAZE is quality first, with the goals of giving creators a platform, bringing new voices into the conversation, serving as diverse an audience as possible and bringing some of the best content from all corners of the globe to readers. And I believe that bears out in our title line-up to date. We're looking to have something for everyone at ABLAZE, no matter the preferred genre, book type or age range of the reader.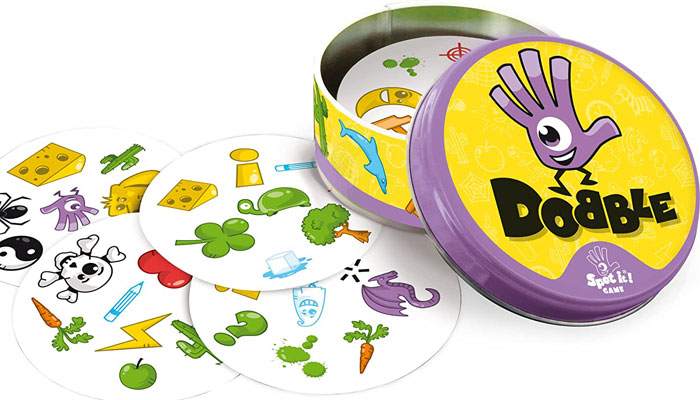 A great mantra! Let's dive straight into Spot It: Double Trouble. I love this because it's a great example of a creative approach really extending a brand. How did the partnership with Asmodee first come about?
I've been working in the industry for over 20 years and have always wanted to do a project like this; one that combines comics with a board or card game in a unique way. Asmodee has been top of the list for potential partners to work with.
Alexander Thieme, one of Asmodee's Licensing Managers, was key in helping flesh this out and putting the deal together with me. He and the rest of their licensing team over there have been great. They are very supportive of their licensees.
That's good to hear. Now, the graphic novel is based on the fantastic, simple matching game, Dobble. There's lots of icons on the cards and Dobbly on the tin – and that's pretty much it in terms of assets! But for the graphic novel, you've created a whole world around the game. How did those first few steps of world-building take shape?
You brainstorm at first, looking to get multiple ideas going for possible ways on how to tackle it creatively. We then pitch it and see what sticks.
Zygomatic has been an excellent development partner and we've been able to use the guidelines of what they've already created and help further expand the world through the graphic novel.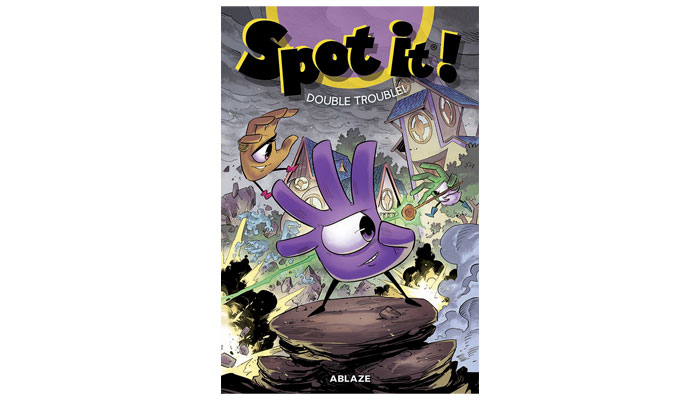 The game is all about finding pairs of matching icons. How did you bring this element of gameplay into the narrative? And how important was it for this to be translated in a way that feels authentic to the core game?
It's critical for the comics to feel authentic to the core game. It needs to ring true to the brand. At the start of the project, gameplay needed to be essential to the story. Finding a way to do that was the trick… There are some activity pages and other aspects of the comics that I think fans of the game are going to enjoy.
---
Advertisement

---
From the outside, some might think that translating such a simple game into this area would be a difficult creative challenge. Where there any tough nuts that you're particularly pleased to have cracked?
Getting the right creative team involved on any project is half the battle. We've got a clever writer in Derek and a talented artist in Gabriele. Both are experienced, having worked on some other licensed projects before this for companies like DC and Disney. And they have helped bring this to life in a cool way.
They certainly have. I wanted to also talk about Dobbly… No longer a humble game mascot, he's now the star of the show! Can you talk us through how you approached building his character out – and how that influenced the creation of other characters in the story?
To help the story come together it needed a protagonist and Dobbly fit the bill! His look and energy lends itself to graphic storytelling. I think Gabriele also did an amazing job, making Dobbly and the other characters jump off the page.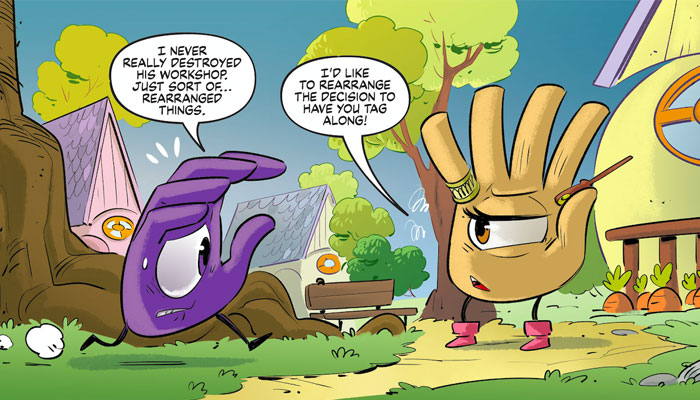 This is a great example of a gaming brand successfully moving into graphic novels. What do you think a game needs to have to work in publishing?
Comics are a marriage of story and art, words and pictures. You need to have both things working well together for a compelling graphic novel. Strong storytelling, and an engaged audience are essential elements for a successful graphic novel based on a gaming brand. I think we have all those things in place here.
Rich, this has been great. I have one last question! How do you fuel your creativity? What keeps you inspired?
The great thing about working in comics is that you get to work on different projects with different creative teams every day, so my creative itch is always getting scratched. Some weeks I might be working on a really creepy horror story, others it's an action-packed fantasy, or a far out sci-fi tale. The variety of subject matter and the super talented people I work with keeps me engaged and creatively inspired week in and out.
I also play drums in a band, Dear Drummer, and that also keeps me creatively fulfilled, but in a different and more physical way… Playing drums can be a workout!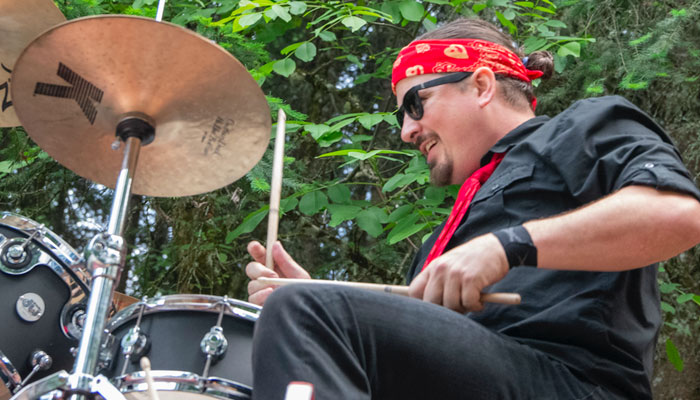 I can imagine! Thanks again Rich. Speak soon!
–
To stay in the loop with the latest news, interviews and features from the world of toy and game design, sign up to our weekly newsletter here