Accentuate teams with first-time designer Eugene Lim on new card game, Rats to Riches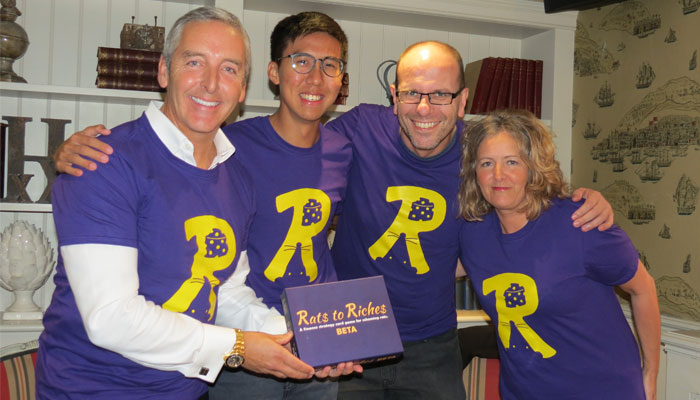 Accentuate Games has teamed up with first-time designer Eugene Lim to launch strategy game, Rats to Riches, in 2019.
The move is a first for Accentuate Games, as the firm has previously not licensed a title from an external creator, instead relying on internal talent for both Accentuate and FReNeTiC.
Strategic card game, Rats to Riches, is the first creation from Singaporean student Eugene Lim. Based on the financial 'Rat Race', Eugene has developed the game and put it through rigorous playtesting whilst studying Management at The University of Manchester.
The game casts every player as a filthy, scheming rat. They all race to collect 100 coins and work their way to a better class of sewer, by investing in assets, hiring gangsters and stealing whatever they can.
"We're pleased with the success of Accentuate and FReNeTiC, which have given us presence in the 'Party Game' and 'Word Game' spaces," said Accentuate CEO Graeme Fraser-Bell.
"However, we knew there was a gap in our portfolio for something more strategic and we were keen to explore expansion by tapping into games design talent beyond our own. Over the last year, we've met with many promising young designers but Rats to Riches leapt out at us as the perfect fit."
The euro-style strategy game will be showcased on Accentuate Games' stand at London Toy Fair in January and will be available at UK retail from March 2019.