The Adventures of Robin Hood, MicroMacro: Crime City and Zombie Teenz Evolution in running for Spiel des Jahres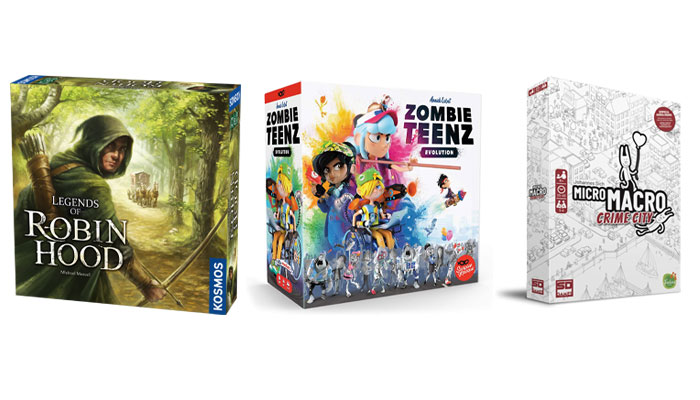 The games in the running for this year's Spiel des Jahres awards have been revealed.
Spiel des Jahres is known as the industry's most prestigious award for board and card games and is awarded annually by a jury of Germany game critics. Recent Spiel des Jahres winners include Azul, Just One and Pictures.
The full list of nominees across all three categories can be found below:
Spiel de Jahres 2021
The Adventures of Robin Hood (Designed by Michael Menzel / Published by Kosmos): In The Adventures of Robin Hood, players take on the role of Robin Hood and his companions, with the action taking place on a living game board – that changes over the course of each outing – with no set paths.
MicroMacro: Crime City (Designed by Johannes Sich / Published by Pegasus Spiele): Featuring 16 cases to solve, MicroMacro: Crime City is a co-op game which sees players look at giant crime-filled city map to uncover hidden information and trace the culprits.
Zombie Teenz Evolution (Designed by Annick Lobet / Published by Scorpion Masqué): A sequel to Zombie Kidz Evolution, Zombie Teenz Evolution is a standalone game that sees players co-operate to fend off attacking zombies and create an antidote that could save the world.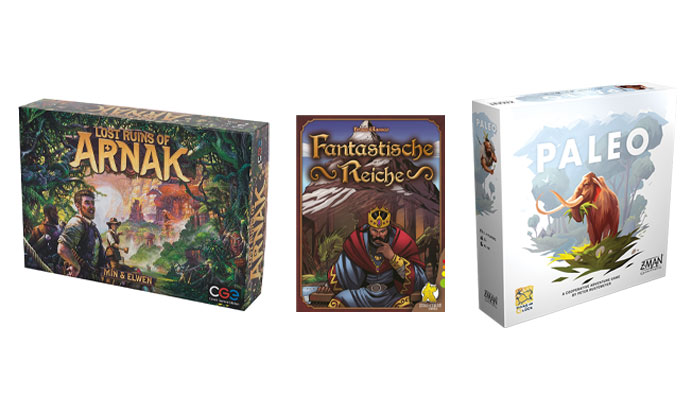 Kennerspiel des Jahres 2021 (recognising excellence for more complex games)
The Lost Ruins of Arnak (Designed by Michaela Štachová & Michal Štach / Published by CGE & Heidelbär Games): On an uninhabited island in uncharted seas, explorers have found traces of a great civilization. Combining deck building and worker placement, The Lost Ruins of Arnak sees players lead an expedition to explore the island, find lost artifacts, and face fearsome guardians, all in a quest to learn the island's secrets.
Fantasy Realms (Designed by Bruce Glassco / Published by Strohmann Games): Fantasy Realms tasks players with drawing and discarding cards to make the best hand boasting impressive combos.
Paleo (Designed by Peter Rustemeyer / Published by Hans im Glück): Paleo is a survival strategy game, where players form a tribe of people working together to explore their surroundings and undertake the ultimate palaeolithic quest: completing a cave painting.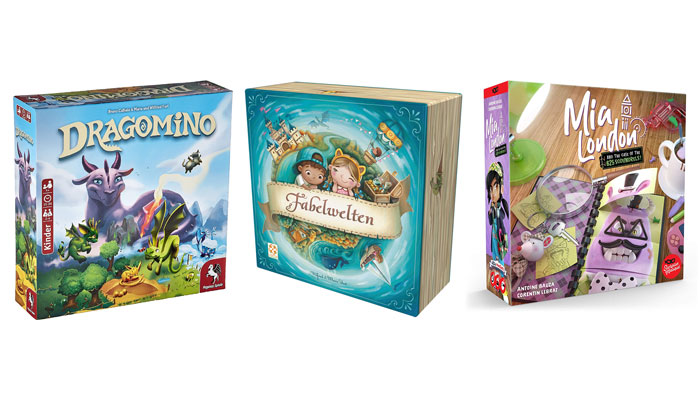 Kinderspiel des Jahres 2021 (Children's game of the Year)
Dragomino (Designed by Bruno Cathala, Marie Fort & Wilfried Fort / Published by Pegasus Spiele): Dragomino is a child-friendly version of Kingdomino that focuses on a search for dragon eggs.
Fabelwelten (Designed by Marie Fort & Wilfried Fort / Published by Lifestyle Boardgames): Fabelwelten is a cooperative game where players combine their ideas into a story,  choosing the right animals for the different adventures.
Mia London (Designed by Antoine Bauza and Corentin Lebrat / Published by Scorpion Masqué): In Mia London, players must help detective Mia London unmask which one of the 625 notorious scoundrels has committed a mischievous crime.
—
To stay in the loop with the latest news, interviews and features from the world of toy and game design, sign up to our weekly newsletter here