Alpha's Darren Lee Phillipson on bringing Subway Surfers to the toy aisle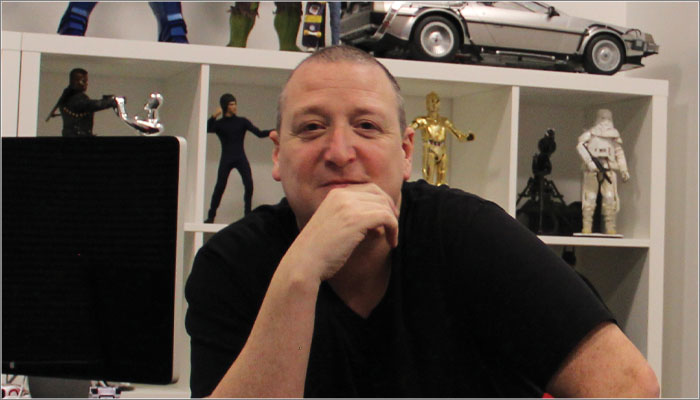 Last year saw Alpha Group gain worldwide rights to manufacture and market a line of toys for the smash hit Subway Surfers brand.
The range, inspired by the hugely successful endless runner app game, will span figures, vehicles, RC and more, and is set to debut this year.
We caught up with Darren Lee Phillipson, Vice President of Global Product Design at Alpha Group, to find out more about the design process behind the new range, and how the company turns exciting IP into great toy lines.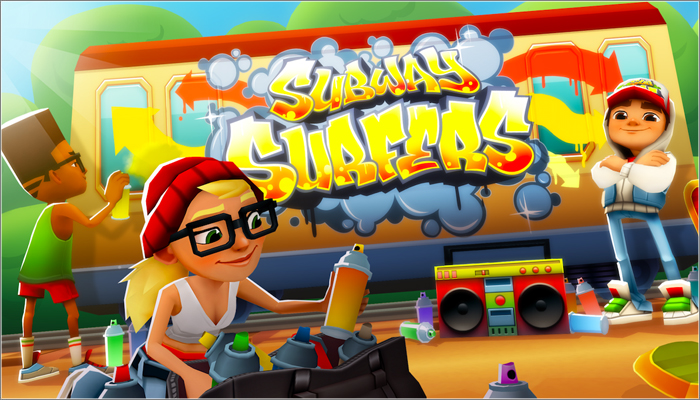 This year will see an exciting new line launch from Alpha based on the hit Subway Surfers game. What was it about the brand that you felt would lend itself to a great new toy line?
We are thrilled and honoured to have been selected by SYBO to develop a toy line around Subway Surfers. One of the main reasons we wanted to design toys for the brand is based on the fact that we are all huge fans of the game. After further discussions with SYBO we also found out that there are many other fans of the game around the globe – in fact, the game has been downloaded over 2.5 billion times… that's more than a quarter of the population of the planet!
Obviously this kind of penetration in the marketplace represents an exciting opportunity for Alpha Group to bring toy executions of the game to the Sub Surf community. I also think the style and feel of the game offers something very unique to the toy space.
In terms of the line itself, can you talk us through a little of the development process behind it? How did you go about choosing which elements of the brand to focus on?
Subway Surfers is a really exciting 'Endless Runner' game that is grounded in urban culture. Personally, I am a huge fan of Hip Hop and Street Art; I grew up being inspired by many of the legendary graffiti artists and I have even been known to spin some vinyl on the turntables in my spare time!
Subway Surfers taps into everything that is cool about urban culture: funky music, street art, skateboarding, sneakers and break dancing. I wanted to make sure we could bring all of these creative elements into the toy line. You will definitely see that we have developed a very distinctive style for our products and we have some extremely innovative packaging solutions.
We're seeing more and more hit toy lines coming from 'non-traditional' mediums, if you look at the likes of Fortnite, Baby Shark and now with Subway Surfers. Do you think this is a trend that'll continue, and how has this altered your approach to searching out which brands to approach?
I think the trend of 'non-traditional' licensing will continue for many years to come. The landscape for how kids consume content has had a very rapid change over the last few years and there is now a vast array of ways for kids to watch and interact with new IP.
10 years ago, we only really had one streaming platform; now we have dozens. More and more consumers are "cutting the cord" completely and replacing cable with multiple SVOD options. With the ever-expanding popularity of platform and mobile gaming, the marketing dollars put behind some video game launches are starting to eclipse traditional theatrical movie launches.
Children now have a different kind of role model to look up to: the YouTube influencers. They are now the power-house celebrities of the future. Quirky viral videos, indie cartoon characters, memes, high profile gamers, un-boxers and obscure apps: any of these can become the next big thing in the world of licensing.
All of this means that, as a toy and entertainment company, Alpha Group now pays much more attention to the digital space. The challenge is to keep up with pace and try to catch the trend before it becomes a trend!
On the design front, does your approach to design change when working on an IP, like Subway Surfers versus when you're working on something from scratch, like TerraSect?
Yes, the approach does differ. I like to refer to the initial design process as breaking down the DNA of the IP. Before we put any pen to paper we take time to truly understand the core values of the brand.
It is critical to both the consumer and the licensor that we don't take a label slap approach to the toys. It is very important that we consider how to integrate the character presence in each product so that it feels balanced with the overall styling and features and not just an afterthought.
In the case of the SpongeBob Giggle Blaster you can see how we literally turned SpongeBob into a wacky silly string blaster. It took a lot of concept designs to come up with this final look.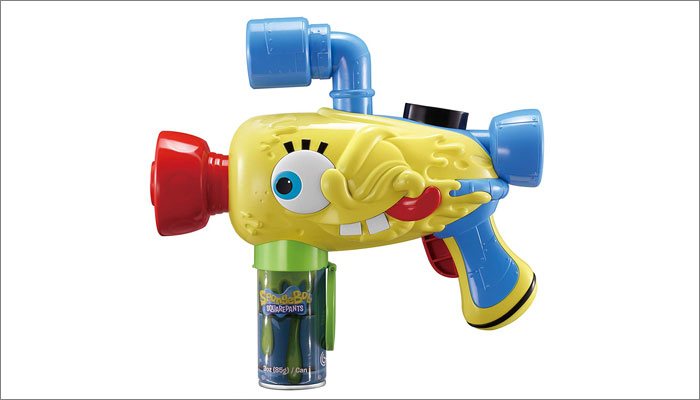 And on that, you've had a great year with SpongeBob, with both the Giggle Blaster and the Masterpiece Meme collection getting lots of accolades and praise. With a new SpongeBob film launching this year, is this more in the pipeline with Alpha and SpongeBob?
Yes, there are lots more fantastic toys in the pipeline for SpongeBob Squarepants. Based on the overall reaction to the Masterpiece Memes we have some really hilarious follow-up items such as Dabbing Squidward and Tired SpongeBob!
Also, the team are really excited about working on the toys for the new SpongeBob movie coming out next year: Sponge on the Run. If you have had a chance to watch the trailer, you'll get to see SpongeBob and Gary meet for the first time as kids. We are definitely having fun creating toys around this new look.
—–
To stay in the loop with the latest news, interviews and features from the world of toy and game design, sign up to our weekly newsletter here