Amanda Gummer discusses how her Good Toy Guide is joining forces with The Toy Association to look at STEAM Toy Assessment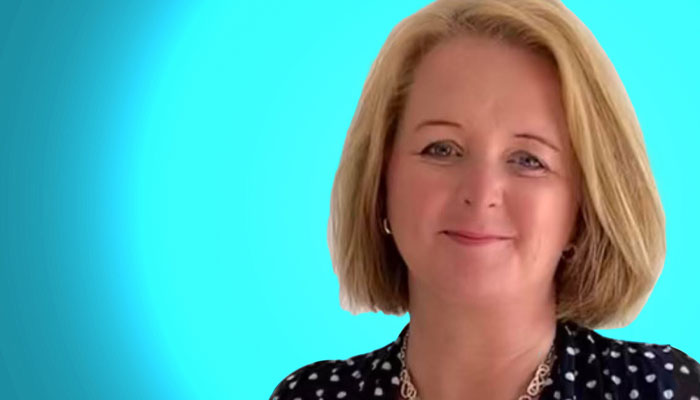 Amanda, thanks for making time… I can't imagine why we didn't do this sooner! For those that've heard the name, you're Dr. Gummer from Dr. Gummer's Good Toy Guide. For the uninitiated, though, who are you – and what do you do?
Thanks for having me. I'm a research psychologist on a mission to make the world more playful.
That's very succinct! I like that! Big job, though… How are you going about it?
Well, our consumer facing platform is GoodPlayGuide.com – that provides advice on child development, play and parenting… It's also home to the Good Toy Guide and the Good App Guide. It's actually undergoing a bit of a facelift over the next few months, with more guides being added.
Our business-to-business services support anyone making things for kids with research, consultancy and training… We help them make sure their products or services really engage and benefit their target market.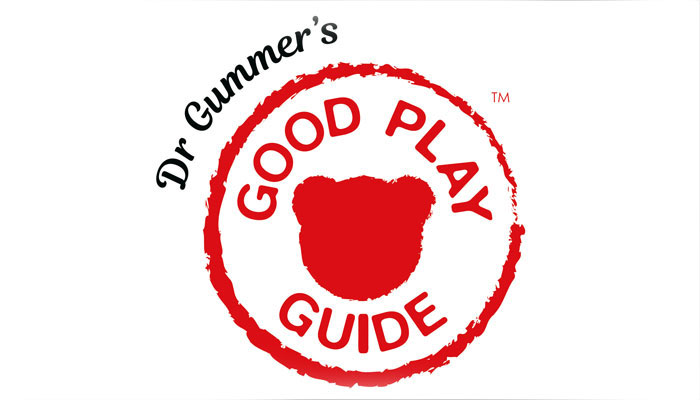 It's always seemed to me that this is incredibly specialist. I mean – it's not an easily navigated area… So how much of your career has been mapped out versus flying by the seat of your pants?!
I am where I am because of a strange set of serendipities – whatever the positive version of a perfect storm is. In other words, absolutely no planning involved! When I was younger, I had ambitions to be anything from a marine biologist to an ice-cream van owner.
That would've been great! What led you to toys, then?
I actually grew up in the toy industry, and was lucky enough to have a very playful childhood. I did a psychology degree, then a teaching qualification and a PhD. During my studies, I kept being involved with children and families in one way or another – from helping in a women's refuge to tutoring and then, after graduation, running a 'befreinding charity' in London.
A befreinding charity? What is that? Like a charity that creates support networks?
Yes, exactly. It was support for families at risk of breakdown-trying to prevent kids from being taken into care. I also found myself teaching children with special needs in Hong Kong… All the time, I just kept seeing how powerful play could be in children's lives. While I was in Hong Kong I toyed – no pun intended – with the idea of designing educational games, and probably would have gone down that route if I'd not been given an opportunity to run some research for Flair.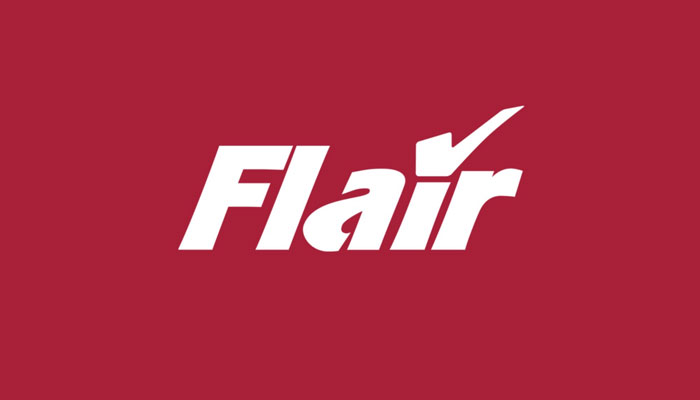 Flair Leisure?
Yes. They wanted to know if a games console that was doing well in Japan would work in a UK market. I used my academic research methodology to ensure the findings were reliable, and included some child-development context in the report. It also explained why the children reacted to the product in certain ways; not just how they behaved or what they said.
Right. The why, arguably, being more insightful than the how. And this feedback was eyeopening for Flair?
They certainly seemed to find it helpful! They recommissioned me for more research… Then they recommended me to other companies, and it grew from there. I'm so lucky to have been able to grow my business organically over the last 20 years, and gain such a wide range of experiences along the way.
I didn't realise it was quite as organic as that. That's quite incredible! And quite recently, you presented a webinar for The Toy Association on a new STEAM Toy Assessment framework. What is that, exactly?
It's a framework that provides an objective way of assessing whether a toy promotes Science, Technology, Engineering, or Maths activities in a creative, playful way.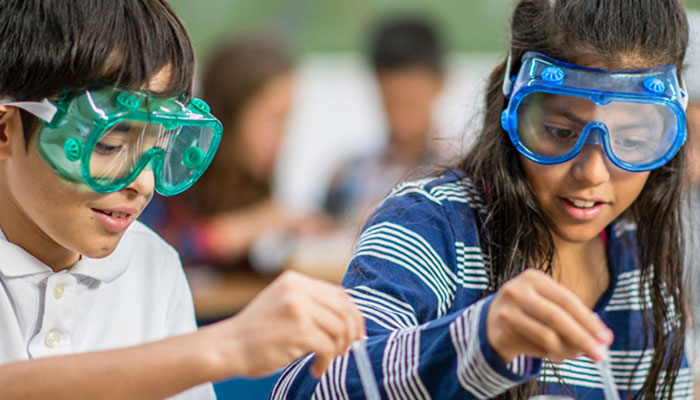 How did this come about?
We were approached by The Toy Association last year. They asked us to help them develop an accreditation framework for STEAM toys. There are lots of toys on the market making claims about being STEM or STEAM, and there's no universal definition or way of objectively assessing whether a product is a good STEAM toy.
Right. This is a messy area because – and I think I've said this to you before – a kid could be working out how to get the toy out of the box it comes in… That doesn't mean the toy promotes engineering!
Well, no! So the framework sets out to help there – and it's been really well-received. Toy Association members wanted to be able to submit their toys for an independent assessment, and be able to shout about it if their products were accredited. So we're delighted to be partnering with The Toy Association to deliver this accreditation programme alongside our other accreditations for toys, apps and children's activities.
Sounds great. And what is it, do you think, that makes that service unique?
We review the products not only with children but also with experts, and provide valuable feedback to the manufacturers. They can use that feedback in product development as well as marketing. As far as I know, it's the only international accreditation programme for STEAM products that has such robust methodology.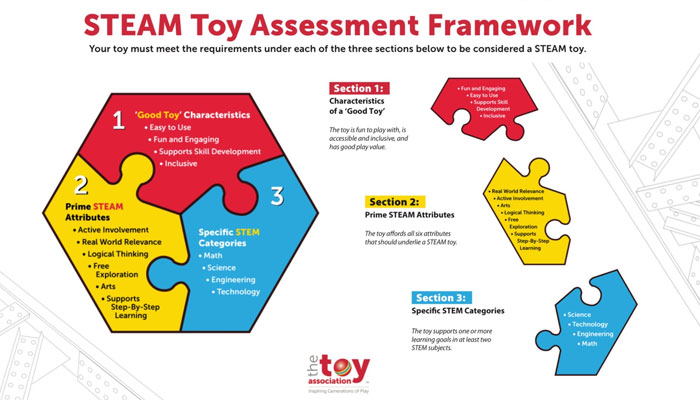 And broadly speaking, then, what might be some of the benefits of submitting products for that accreditation?
For the product-development team, an understanding of how the products promote important skills for children of different ages and what tweaks can be made to the product design to better engage kids. For the marketing team, an attractive seal of approval to help products stand out from their competitors, building trust in the brand and giving consumers peace of mind.
Alright, so it sounds like anyone involved in making or selling STEAM products might benefit from that… Where can they find out more?
They can find out more about the STEAM accreditation programme on our website.  And they can download the framework and other STEAM reports from The Toy Association website.
Superb! Well look, time has flown by so I'm going to wrap things up… Just before I do, what's next for you?
We're updating the Good Play Guide website with more guides, and planning a load of social-media activity to support that – it's great to see all the amazing brands getting involved. On the business-to-business front, we're widening our reach outside the toy industry to help more people benefit from our research and understanding of children, here and internationally.
Excellent. Final question, then: what's the most interesting thing on your desk?
Currently, a strange piece of metal that has come off something – it looks quite critical but I can't for the life of me figure out what it is, what it does or where it should go!
There we go! I think this is the first time that question has had an imperative answer! We'll stick up a photo of it: if anyone knows what this piece of metal is, please let us know!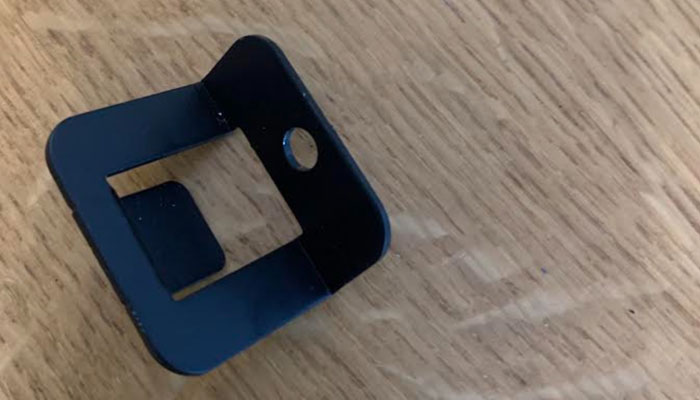 —
To stay in the loop with the latest news, interviews and features from the world of toy and game design, sign up to our weekly newsletter here