Anderson Entertainment teams with designer Andrew Harman for Thunderbirds: Danger Zone card game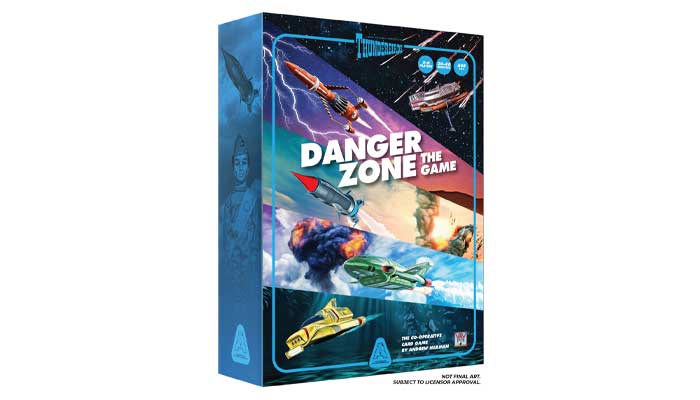 Anderson Entertainment is launching a new card game set in the world of Thunderbirds.
Thunderbirds: Danger Zone sees players assume the role of International Rescue operatives taking on daring rescue missions based on episodes from the original series.
Anderson Entertainment connected with the game's inventor, Andrew Harman, following a call out to designers through Mojo Nation.
"I've always loved the excitement and adventure of Thunderbirds, so when I heard there was a chance to create a game around it, I was in right away," said Harman.
"Players take turns leading as Jeff Tracy and decide how to move the mission forward – using resources gathered by the other players, preparing pods and equipment for missions, or deploying other characters as mission support. And all of this is against a countdown. We wanted to keep the missions true to the original series, so you really feel like the International Rescue team.
"There are seven episodes in this first release, and we hope to bring out an expansion pack later in the year. It's been a real pleasure working with Jamie and the team to bring this game to life."
Jamie Anderson, MD of Anderson Entertainment, added: "We felt that the gaming category was an area that was under-served for our fans, so we looked for a designer to collaborate with – and with Andrew's help we've taken the plunge and launched this new venture ourselves.
"We hope this will be the first of many games based on Gerry Anderson properties that will have broad appeal with everyone, from die-hard Anderfans to casual players."
The game will be available from July 2022 via The Official Gerry Anderson Store online, selected games retailers and Amazon.
–
To stay in the loop with the latest news, interviews and features from the world of toy and game design, sign up to our weekly newsletter here